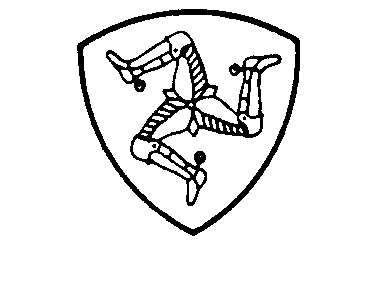 ISLE OF MAN SALES LTD
19B Arlington Drive, Nottingham, NG3 5EN, United Kingdom email iomsales@manxlines.co.uk tel/fax 0115 9105 925
Publications - Monographs
We have published 14 Monographs on subjects relating to Isle of Man Postal History, Postcards, Stamps and similar subjects. Most of these remain available and are listed below. We also have other books in stock, listed below after the Monographs. Monograph prices include inland postage.
1. POSTCARDS OF THE MANX ELECTRIC RAILWAY
Full listing by the late A M Goodwyn of official MER Postcards, with a background article and information. £3.50
2. ISLE OF MAN BUS PARCEL STAMPS to 1971
Illustrated listing and information on pre-decimal Road Services stamps and related documents. To complete the listing a free copy of Monograph 11 (below) is included. £4.50
3. CALF OF MAN STAMPS
Full listing by the late J Naayer of the 330 stamps issued for the Calf of Man Seamail service which operated 1962-73. Includes the British Postaql Strike overprints of 1971. £3.50
4. CALF OF MAN SHEET LAYOUT & PRINTING COMMENTARY
A more specialiised look by J Naayer at the issues of 1962-73. £4.50
5. BRITISH EMPIRE EXHIBITION Postcards from the Manx Kiosk
Full listing by Mike Perkins and Bill Tonkin of the official PCs, which come with two different cloud types. £2.50
6. CALF OF MAN POSTMARKS & COVERS
Illustrated listing by R Beier of the postmarks used on Calf of Man issues, also of the various first day and other covers known. £4.00
7. ISLE OF MAN FIRST DAY OF ISSUE CANCELLATIONS 1965-93
Illustrated listing by the late Paul Britnell of these cancels. £2.50
8. ISLE OF MAN POSTAL SLOGAN & MACHINE CANCELLATIONS
A detailed bound volume by the late Paul Britnell providing full definitive information 1910-96 on slogans and machines but also with useful information on Postcodes, Postal Rates, metermarks and other by-ways. Comes with a supplement covering 1996-2014 with details of postal rates, slogans, Siemens machine, Postage Paid machine dies, postage counter labels and self-service labels. £18.50
9. POSTCARD CHECKLIST
Checklist of Cunningham Camp Humorous PCs, British Empire Exhibition 1924/5 PCs, Empire Exhibition 1938 PCs; and Louis Wain IoM Cat PCs. £1.50
10. ISLE OF MAN POST OFFICE 'POSTAGE PAID' STATIONERY 1973-2003
Listing by David Plant of Postage Paid impressions 1973-2003. Illustrated, includes 12 sketches by John H Nicholson and 9 by Coleen Corlett. Unusual error noted: omission of part of trisceles motto. £3.00
11. ISLE OF MAN BUS, TRAM and SEA PARCEL STAMPS
Fully-illustrated listing of the stamps of IoM Road Services, Manx Electric Railway, National Transport and Steam Packet Co, with Supplement. £3.00
12. CALF OF MAN DOCUMENTS 1962-65
Interesting documents surrounding the Calf of Man issues, identifying the original promoter, with copy 1963 publicity leaflet and identification of the stamp designers. £5.00
13. ISLE OF MAN COINS and TOKENS
A priced checklist of Coins 1709-1839 and Tokens 1811-1941. £2.00
14. ISLE OF MAN POST OFFICES 1766-2010
Ken Smith has checked original Post Office and other sources to provide a definitive listing of all 92 Post Offices which have been open in the Isle of Man, even finding Offices unknown to Dr Whitney. £1.50
Free on request
If you order a Monograph or Postal History publication you may request a free copy of 'Isle of Man Slogan & Special Postmarks' which lists such items up to 1976.
Publications - Postal History Prices do not include postage.
INTERNMENT MAIL IN BOTH WORD WARS Charles Field
Useful illustrated survey of Isle of Man internment mail. £3.50
ISLE OF MAN AUTHORISED POSTAL SERVICE: Post Manninagh 1971 Clive Smith
Full listing with background information of the 1971 Strike Mail Service. £4.50
Publications - Isle of Man Books and Guides Prices do not include postage.
HOLIDAY GUIDES
Generally well illustrated, and with many interesting contemporary advertisements.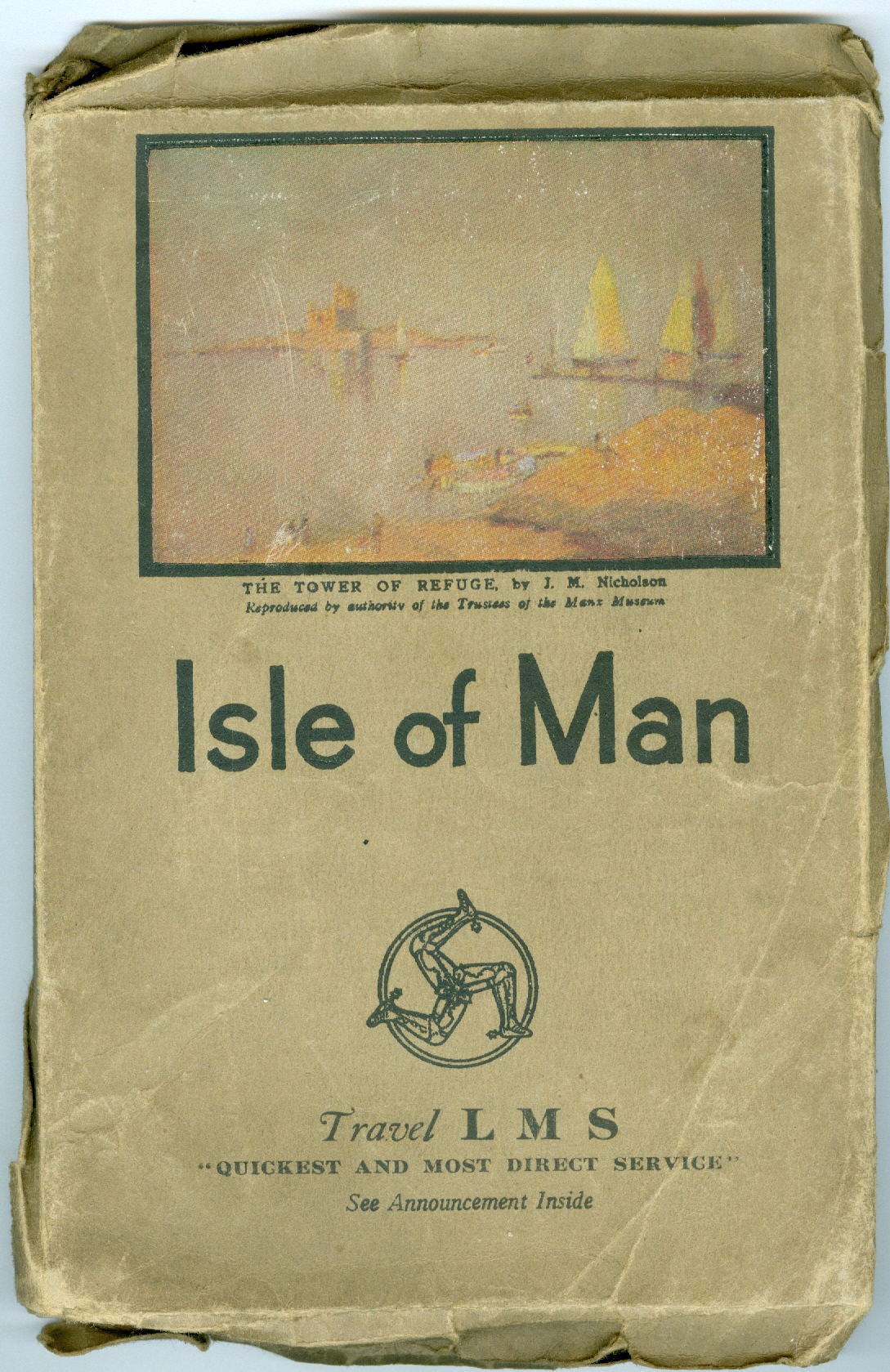 1930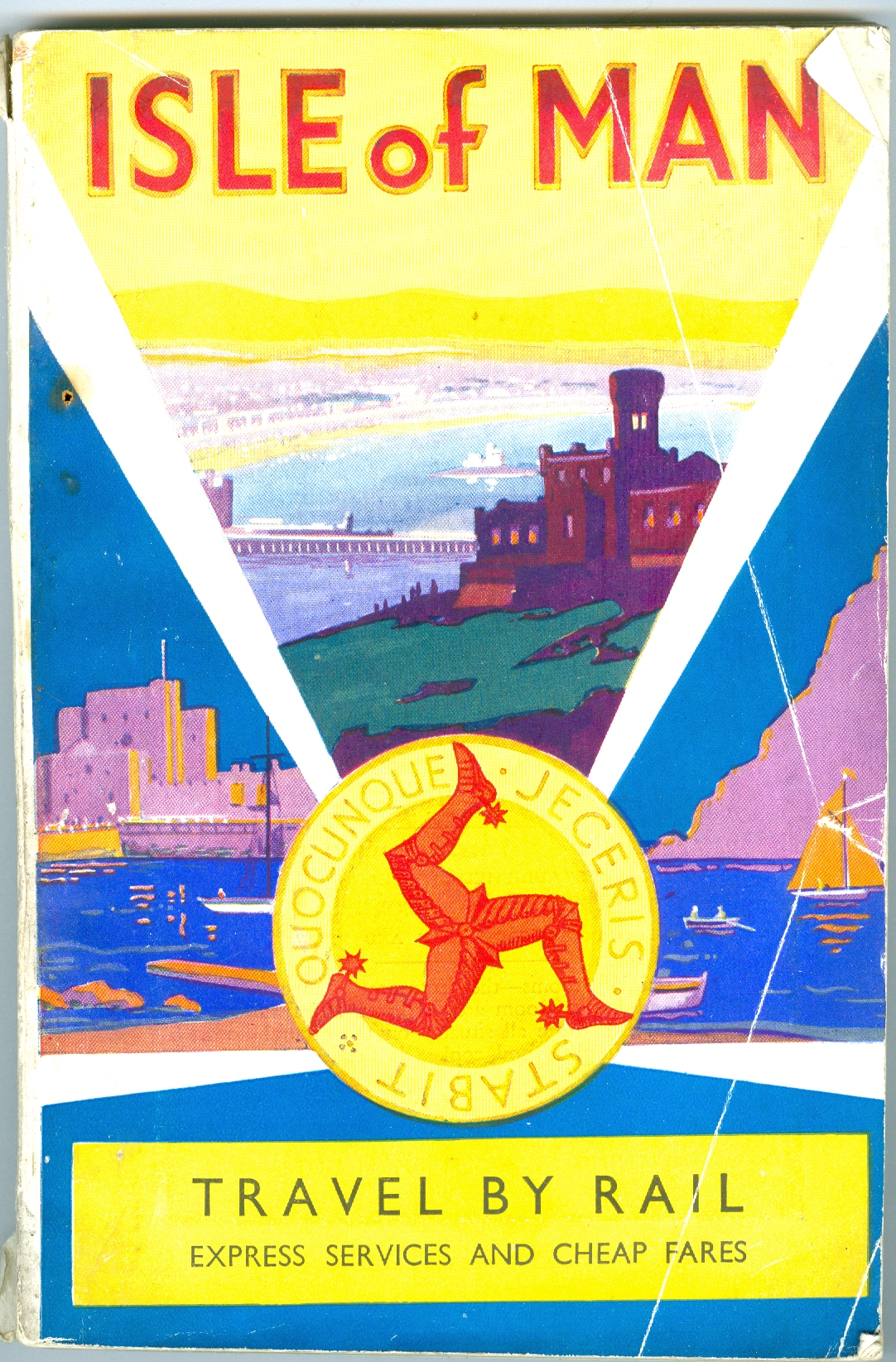 1936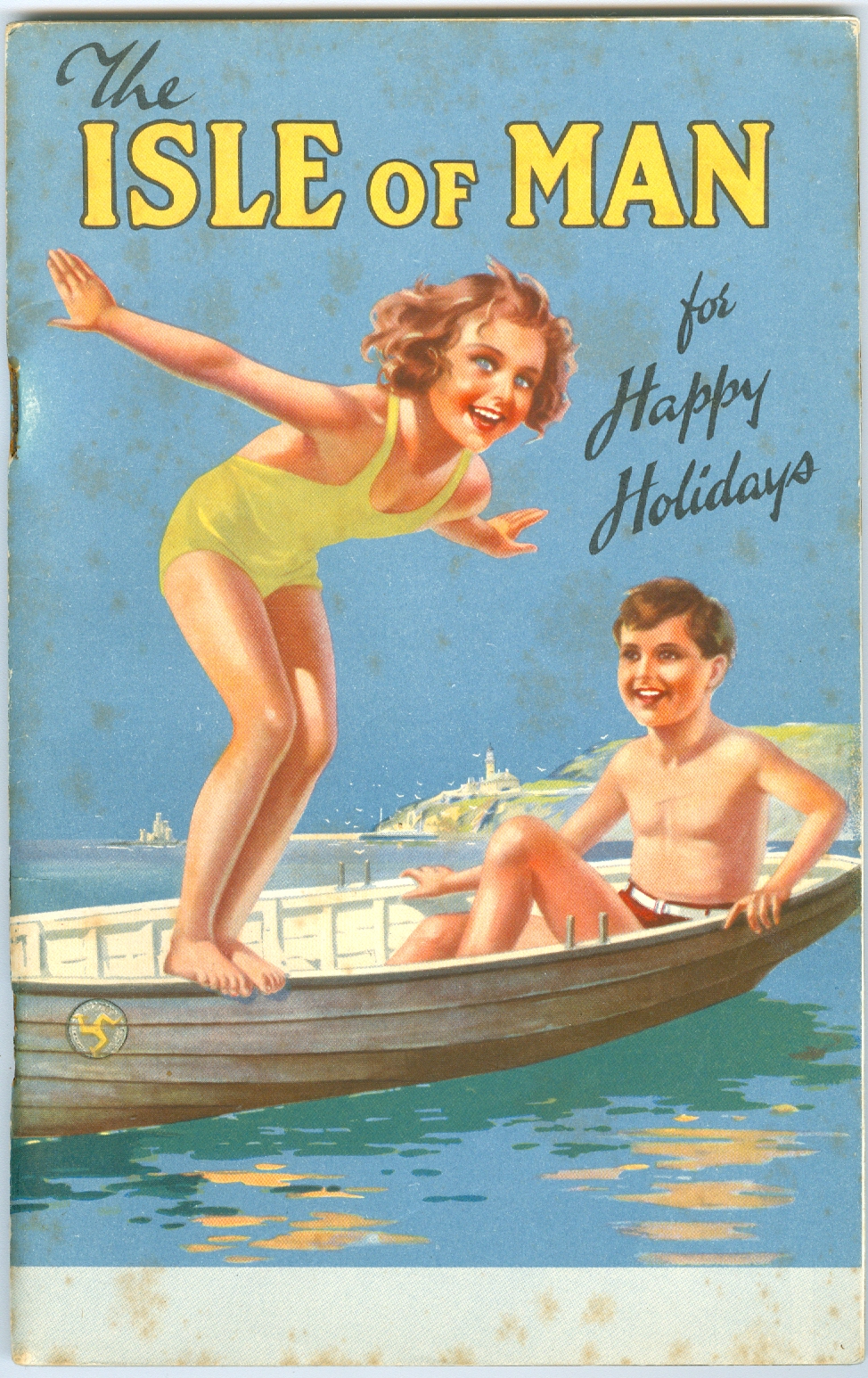 1952
ISLE OF MAN OFFICIAL HOLIDAY GUIDE 1930 £7.50
ISLE OF MAN OFFICIAL HOLIDAY GUIDE 1936 £7.50
ISLE OF MAN OFFICIAL HOLIDAY GUIDE 1952 £5.00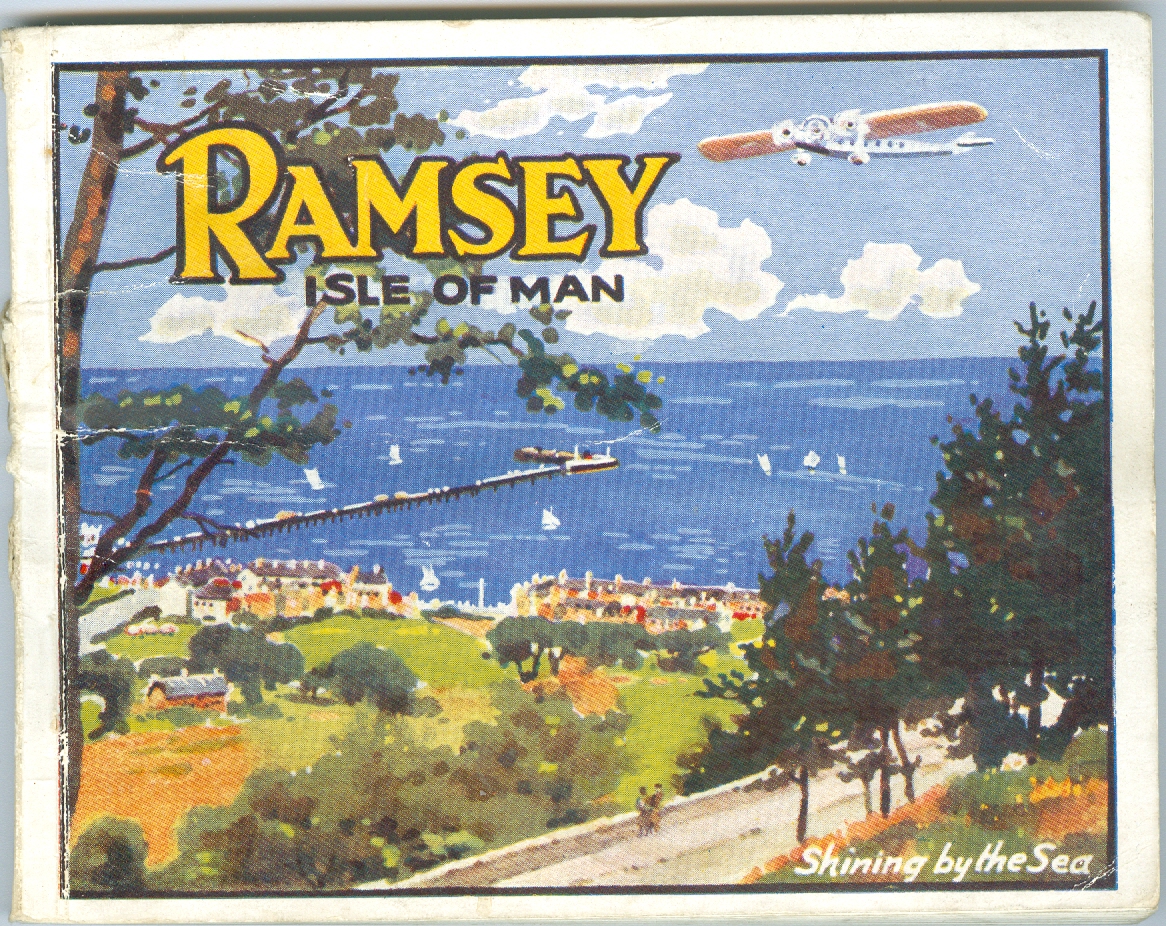 1937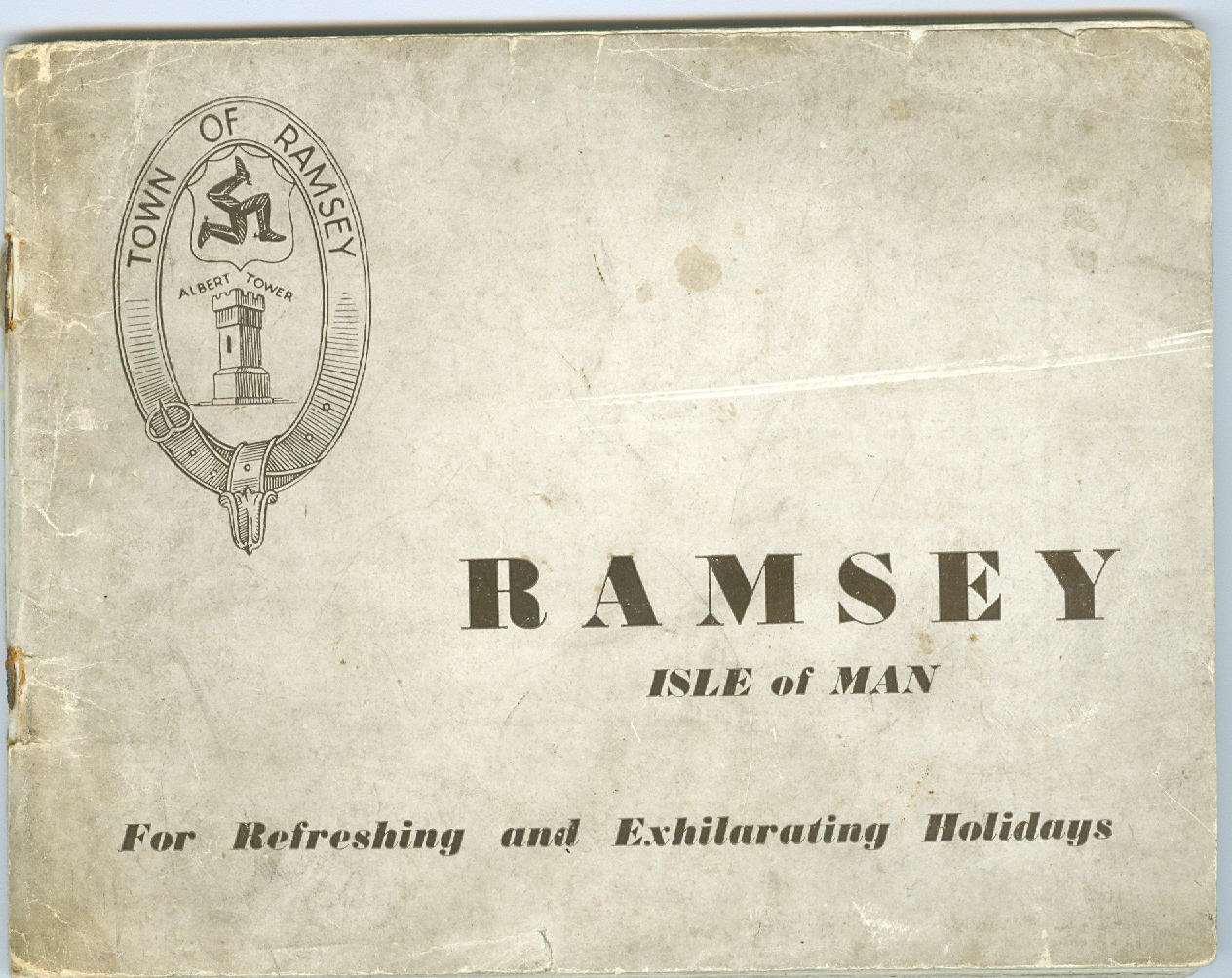 RAMSEY OFFICIAL HOLIDAY GUIDE 1937 £7.50
RAMSEY OFFICIAL HOLIDAY GUIDE 1948 Cover loose £3.50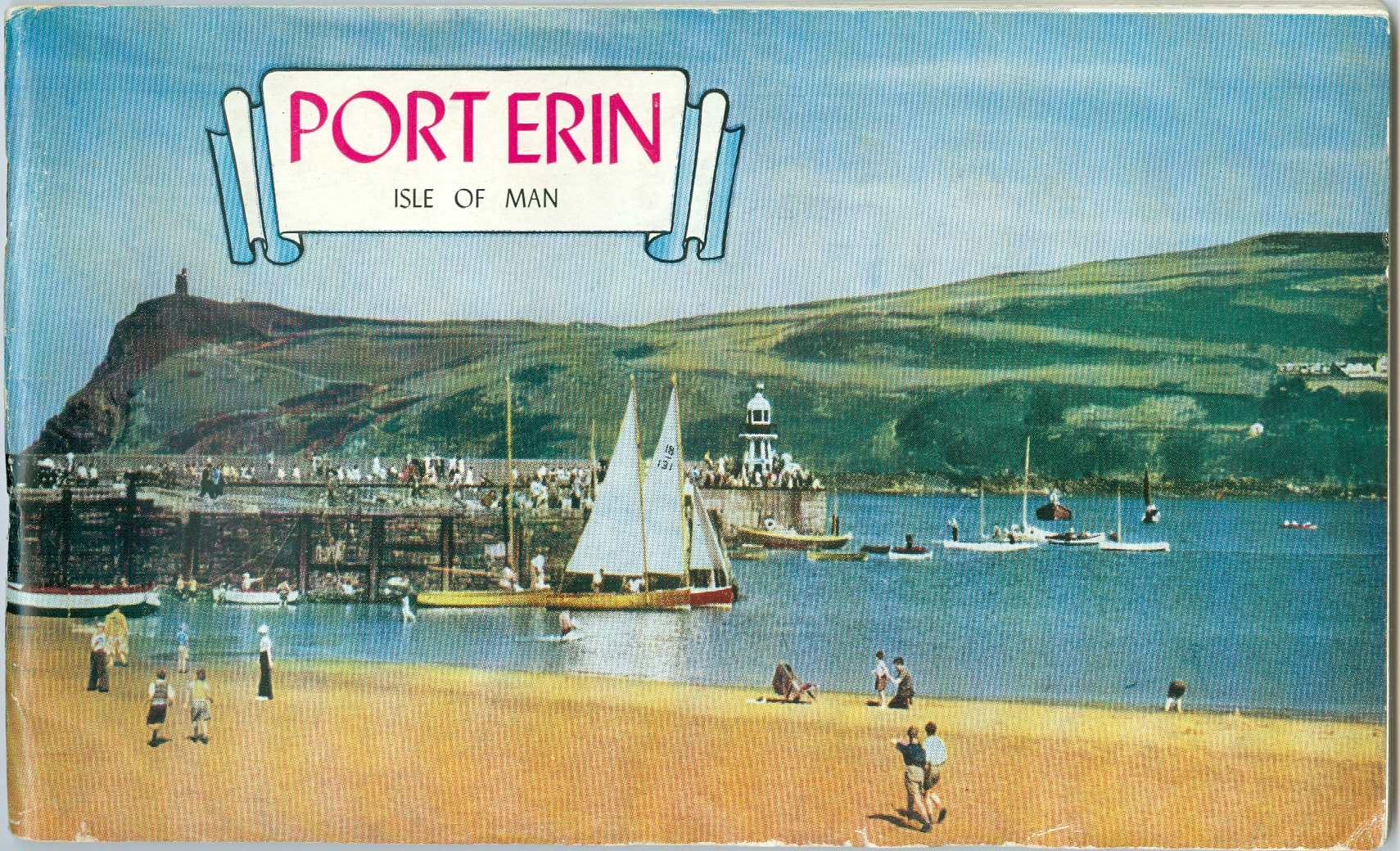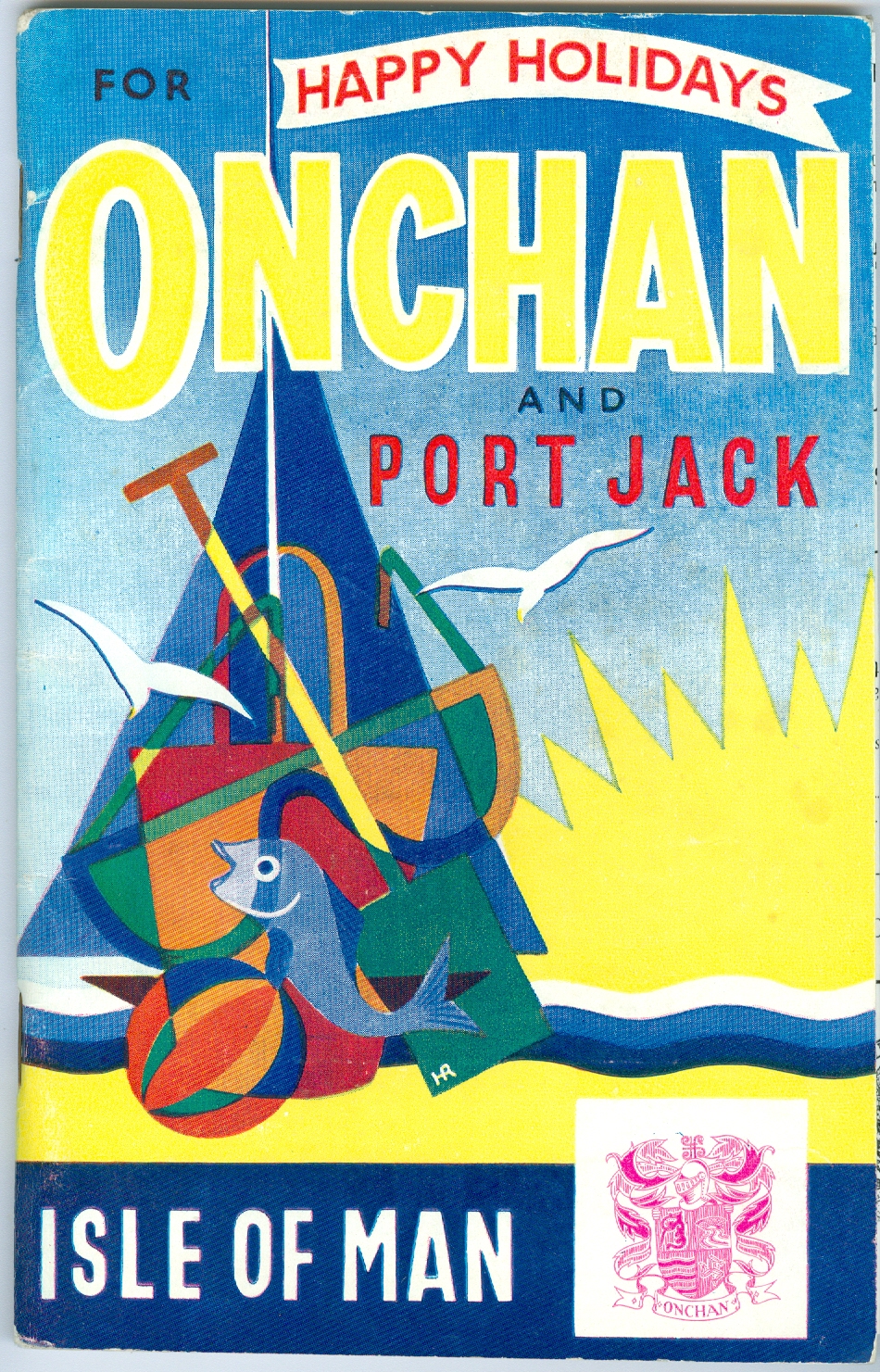 PORT ERIN OFFICIAL HOLIDAY GUIDE 1958(?) £3.50
ONCHAN OFFICIAL HOLIDAY GUIDE 1966 £3.50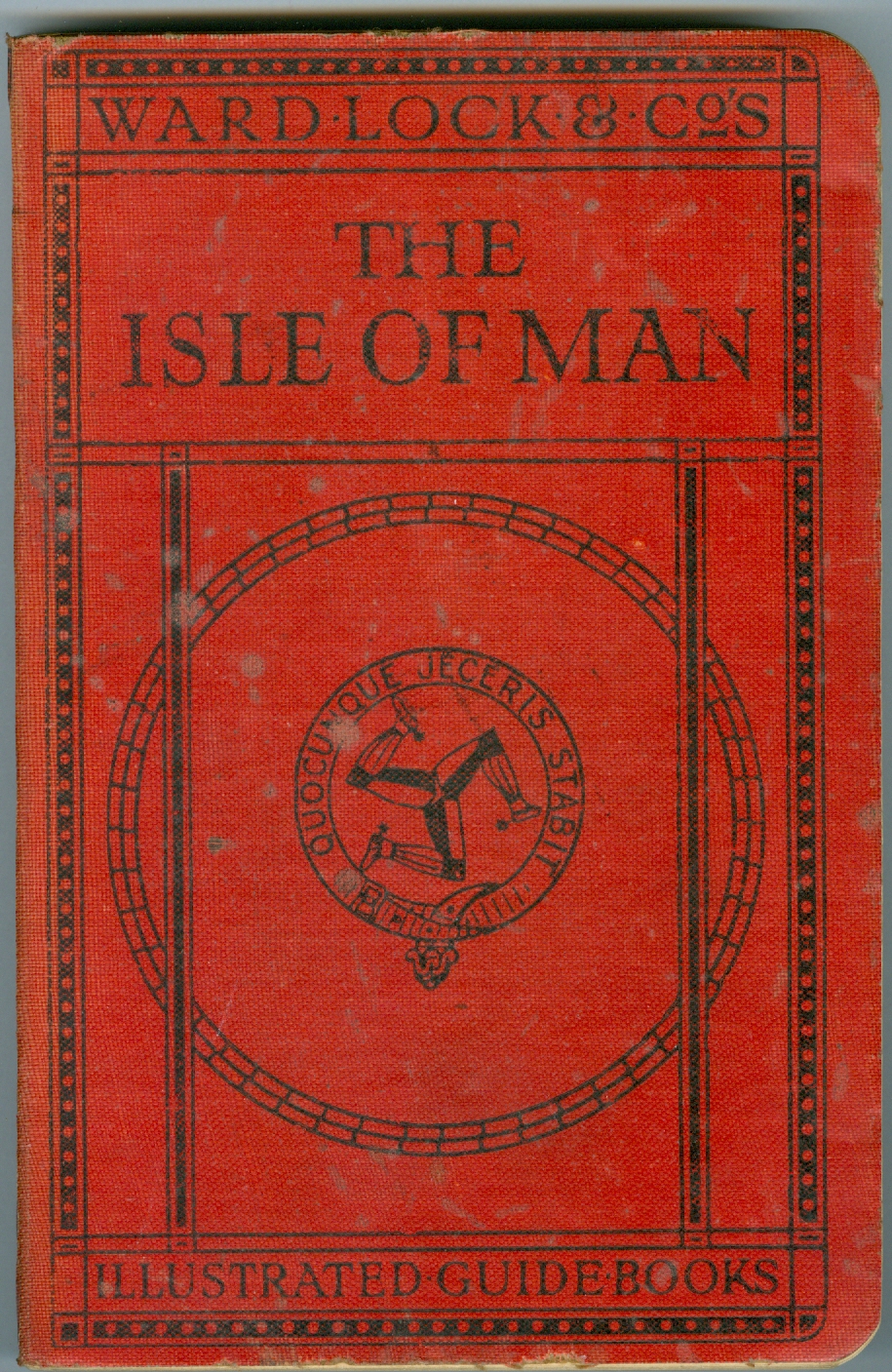 WARD LOCK'S ISLE OF MAN 'RED' GUIDE 7th Ed (1927?) £5.00
BOOKS
YESTERDAY'S MANN 'Then and Now' photos 1974 £3.00
MANX MINES ROCKS & MINERALS Source book and Cards £3.00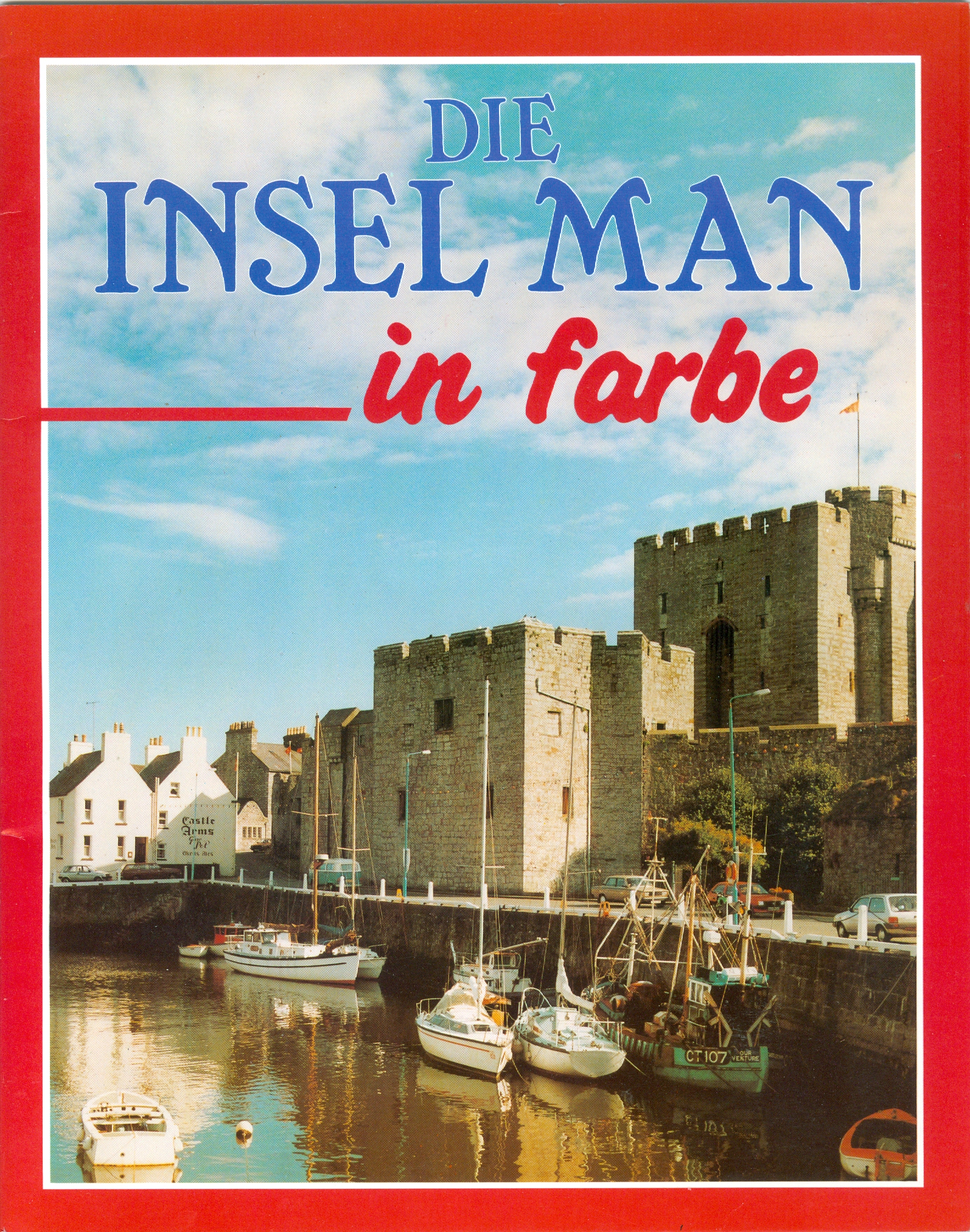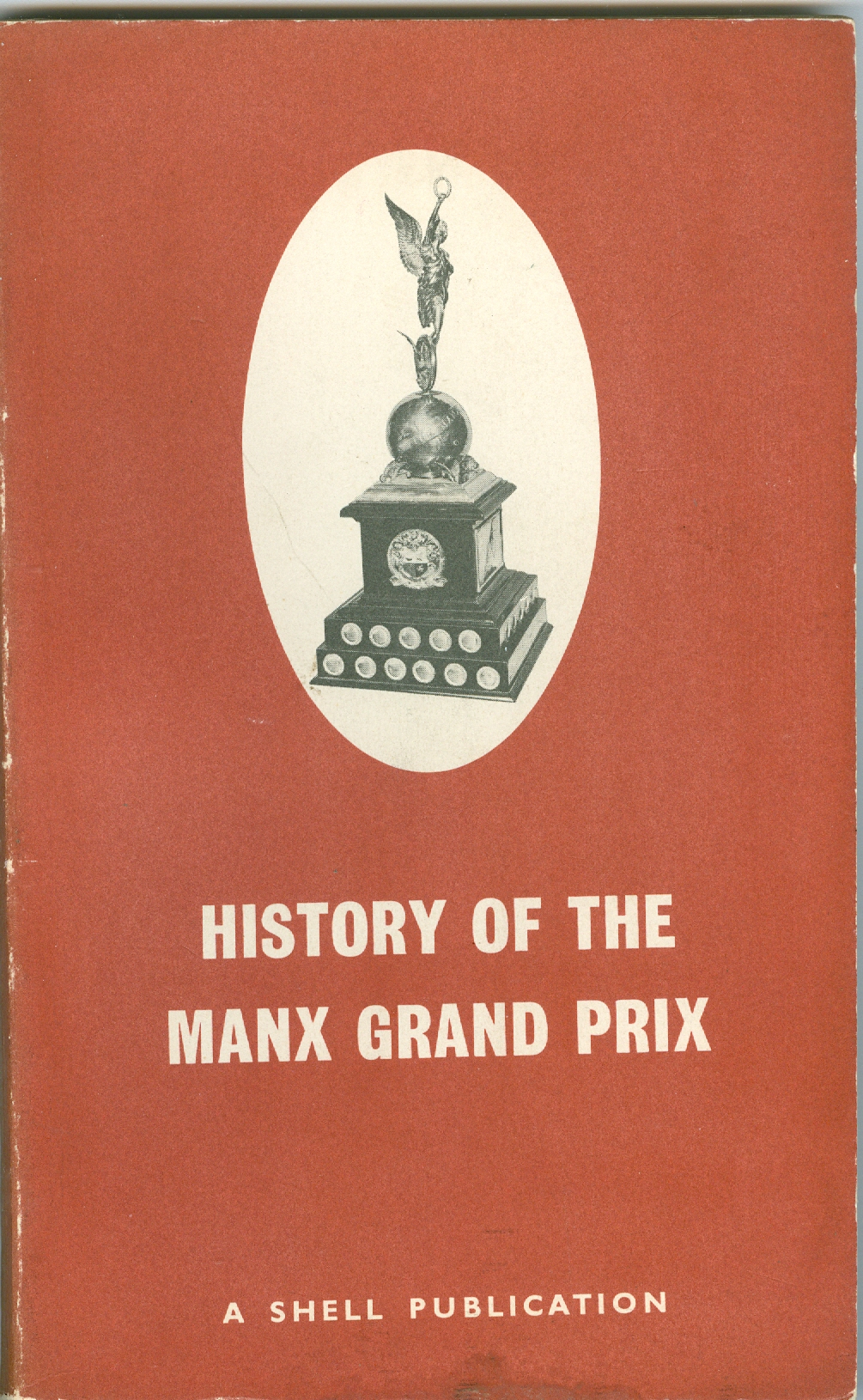 DIE INSEL MAN IN FARBE Well-illustrated Guide Book in German (1980s?) £2.50
A HISTORY OF THE ISLE OF MAN A W Moore Original print of this 1900 book £10.00
A PORTRAIT OF THE ISLE OF MAN E H Stenning 1968 £5.00
A HISTORY OF THE ISLE OF MAN R H Kinvig 1959 £5.00
THE HISTORY OF THE MANX GRAND PRIX Norman Brown 1959 £3.50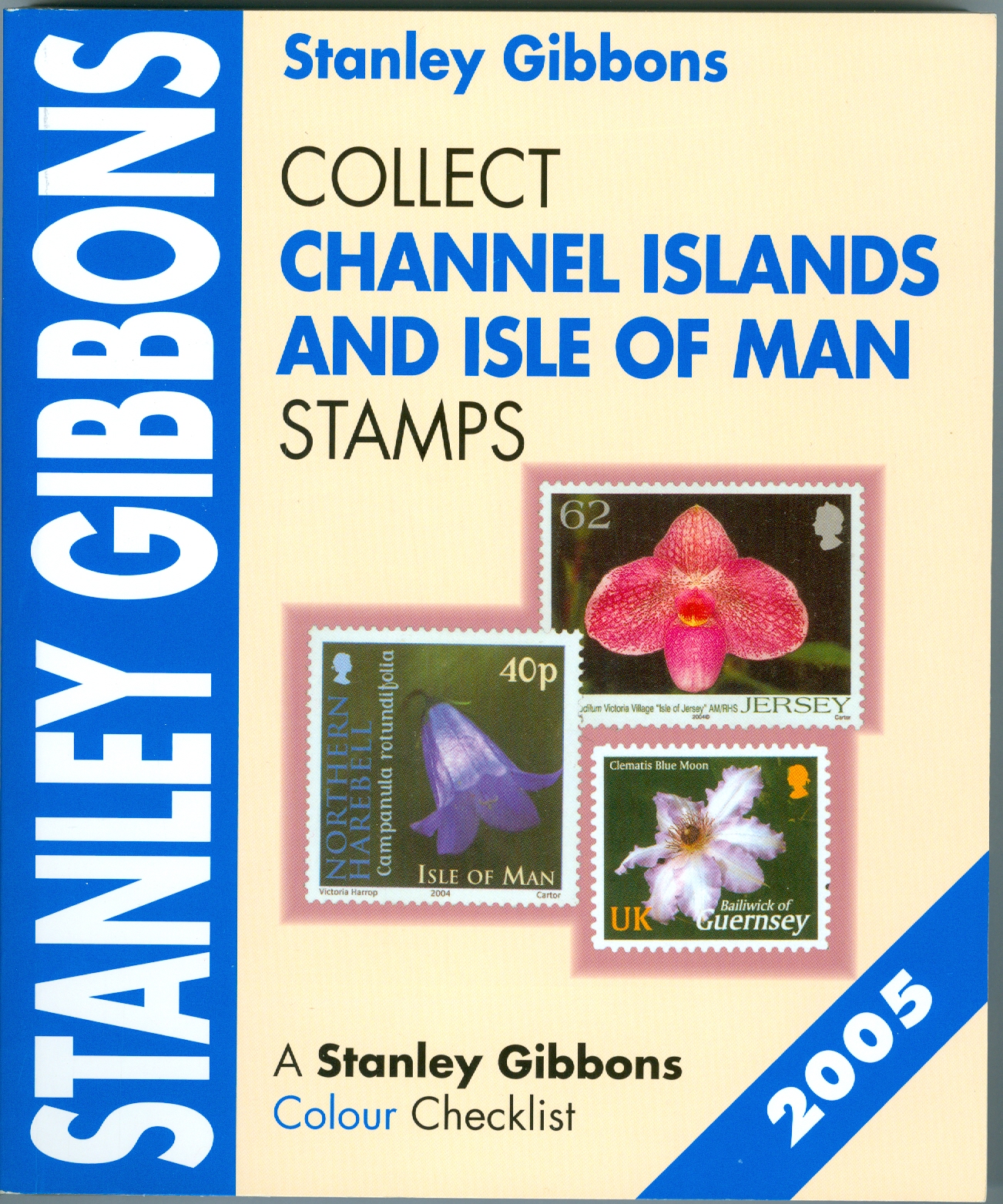 DOUGLAS CORPORATION HORSE TRAMS 1876-1976 A4-size illustrated history. £2.50
STANLEY GIBBONS COLLECT CI & ISLE OF MAN STAMPS Colour listing of all issues to end-2004 £2.50