Isle of Man Airmails and Aircraft
Part 6 Weboffers from Isle of Man Sales Ltd
Queries? Email us at iomsales@manxlines.co.uk
BLACKPOOL AND WEST COAST AIR SERVICES ITEMS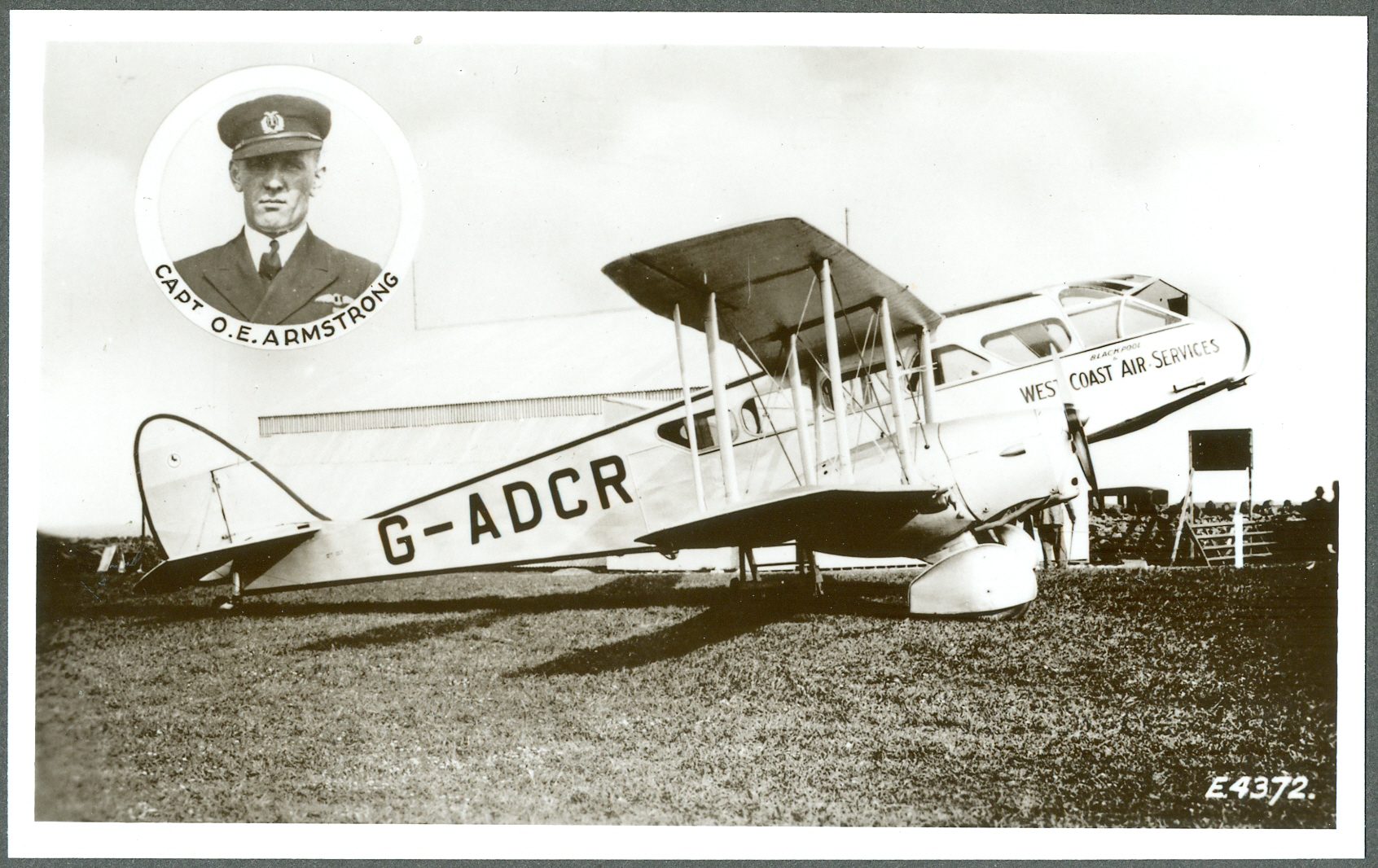 A600. PC-size photo of Blackpool & West Coast Air Services aircraft G-ADCR with inset picture of Capr O E Armstrong. £2.50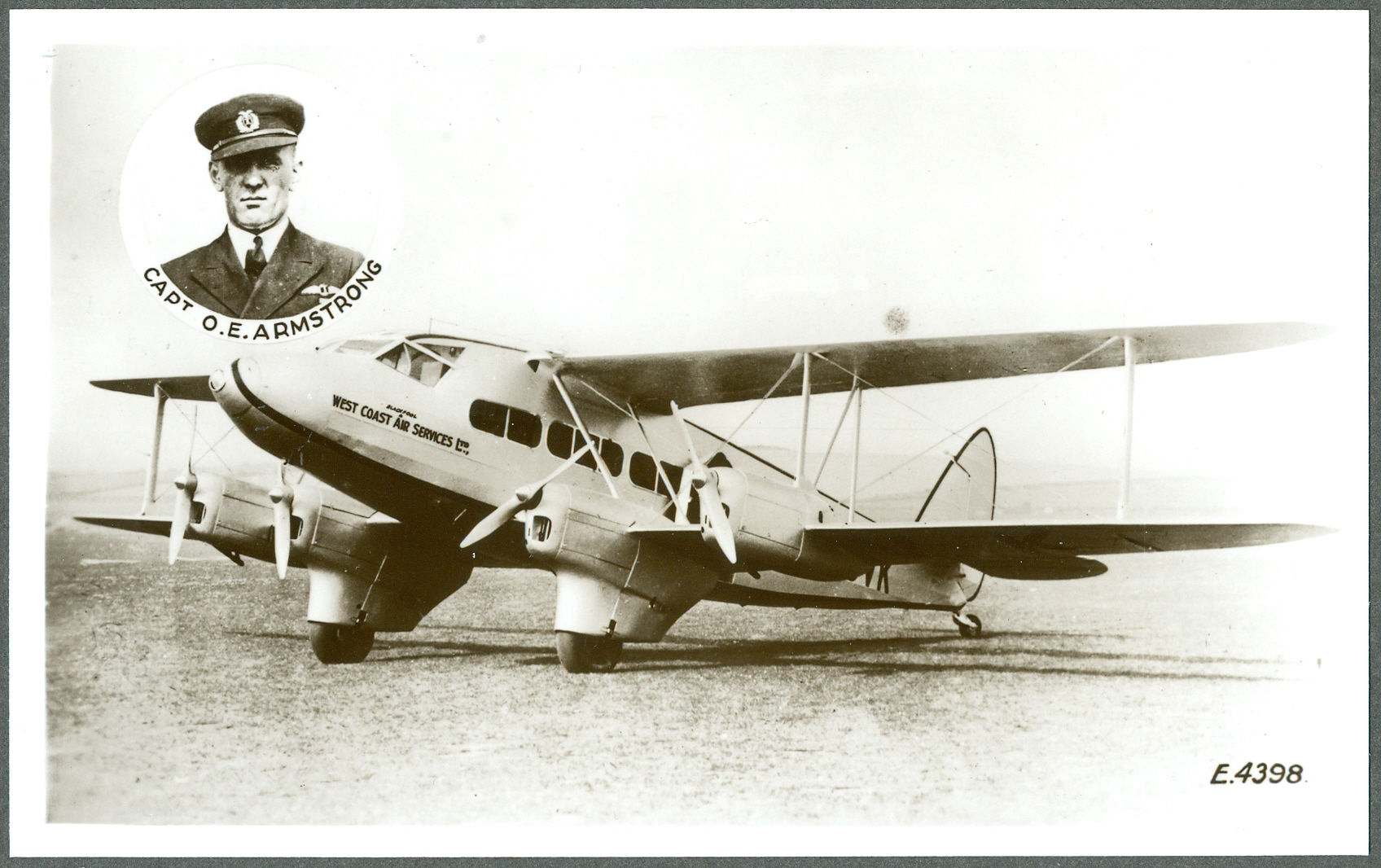 A601. PC-size photo of Blackpool & West Coast Air Services aircraft G-ADVK with inset picture of Capt O E Armstrong. £2.50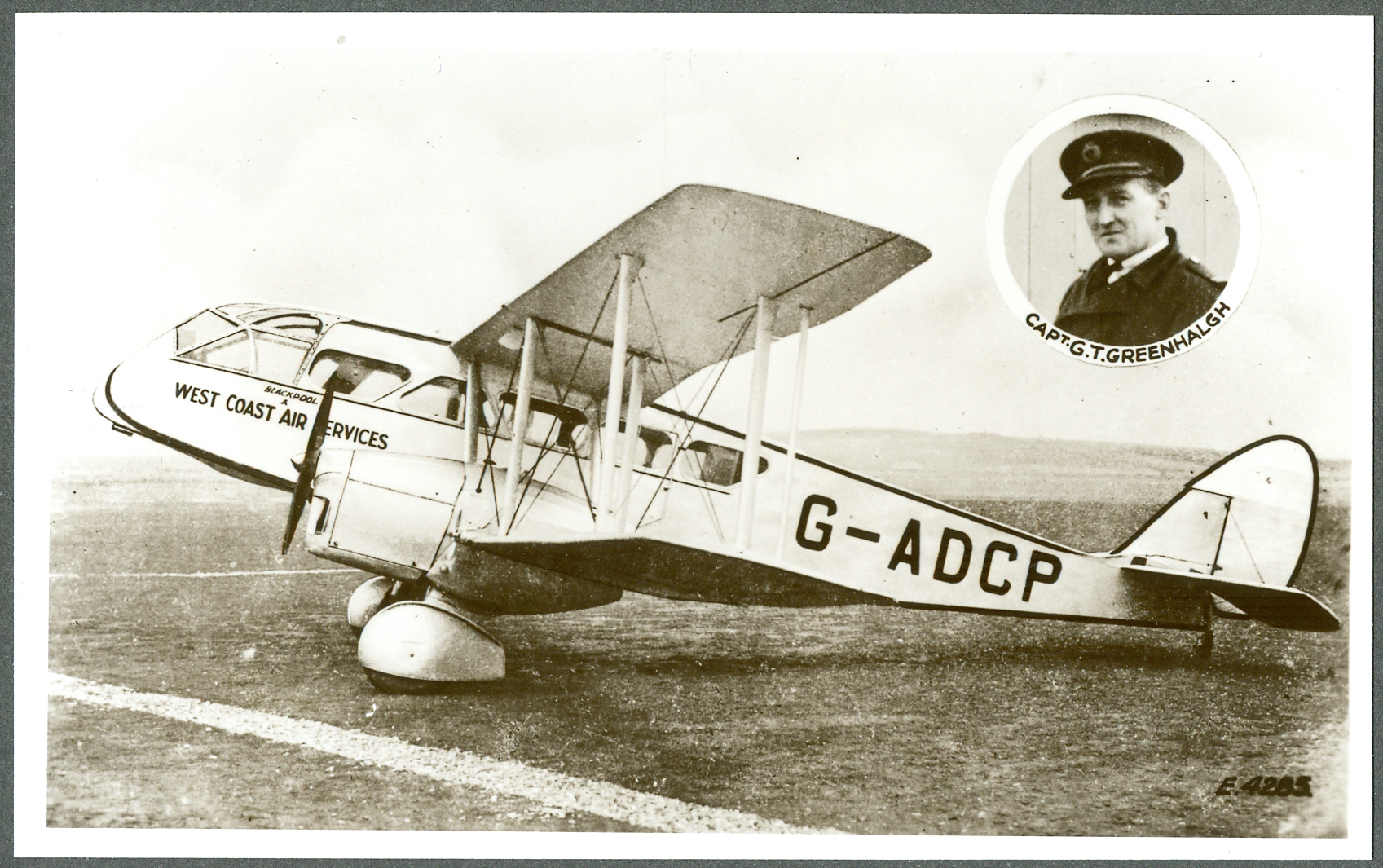 A602. PC-size sepia photo of Blackpool & West Coast Air Services aircraft G-ADCP and with inset picture of Captain Greenhalgh. £2.50
A603. First Flight Cover 1.2.1935, stamps cancelled CASTLETOWN 31.1.1935, flown to Liverpool. £5.00
TIMETABLES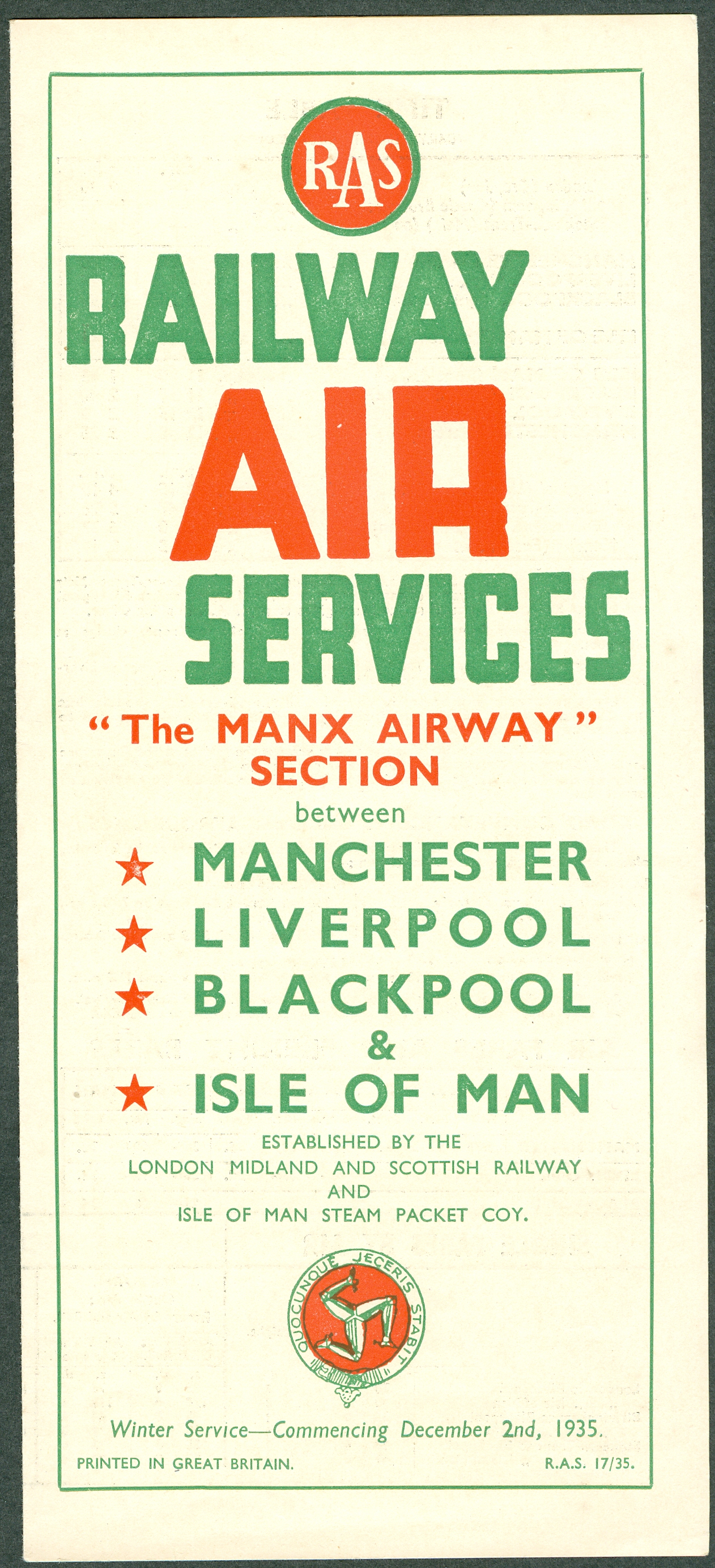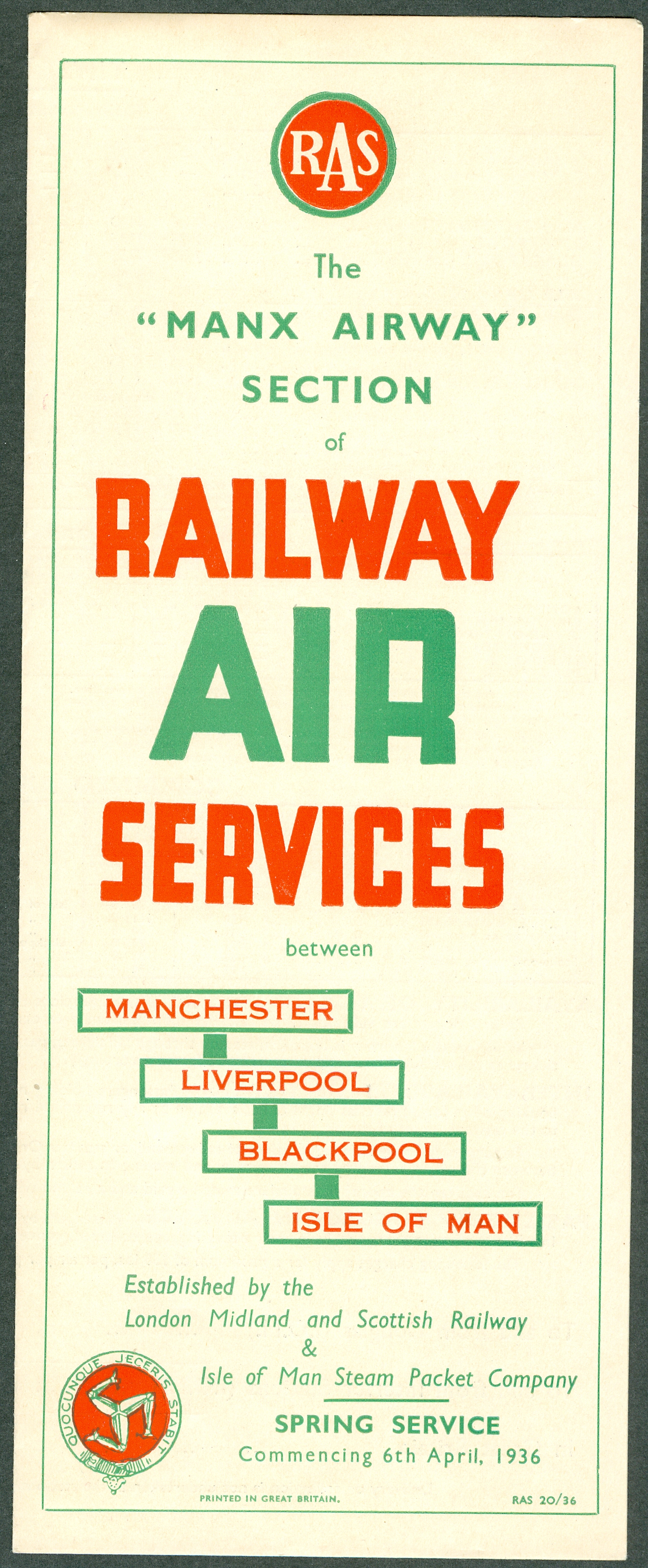 A605. RAILWAY AIR SERVICES TIMETABLE 31.5.1935. £18.00
A606. RAILWAY AIR SERVICES TIMETABLE 2.12.1935. £18.00
A607. RAILWAY AIR SERVICES TIMETABLE 6.4.1936. £18.00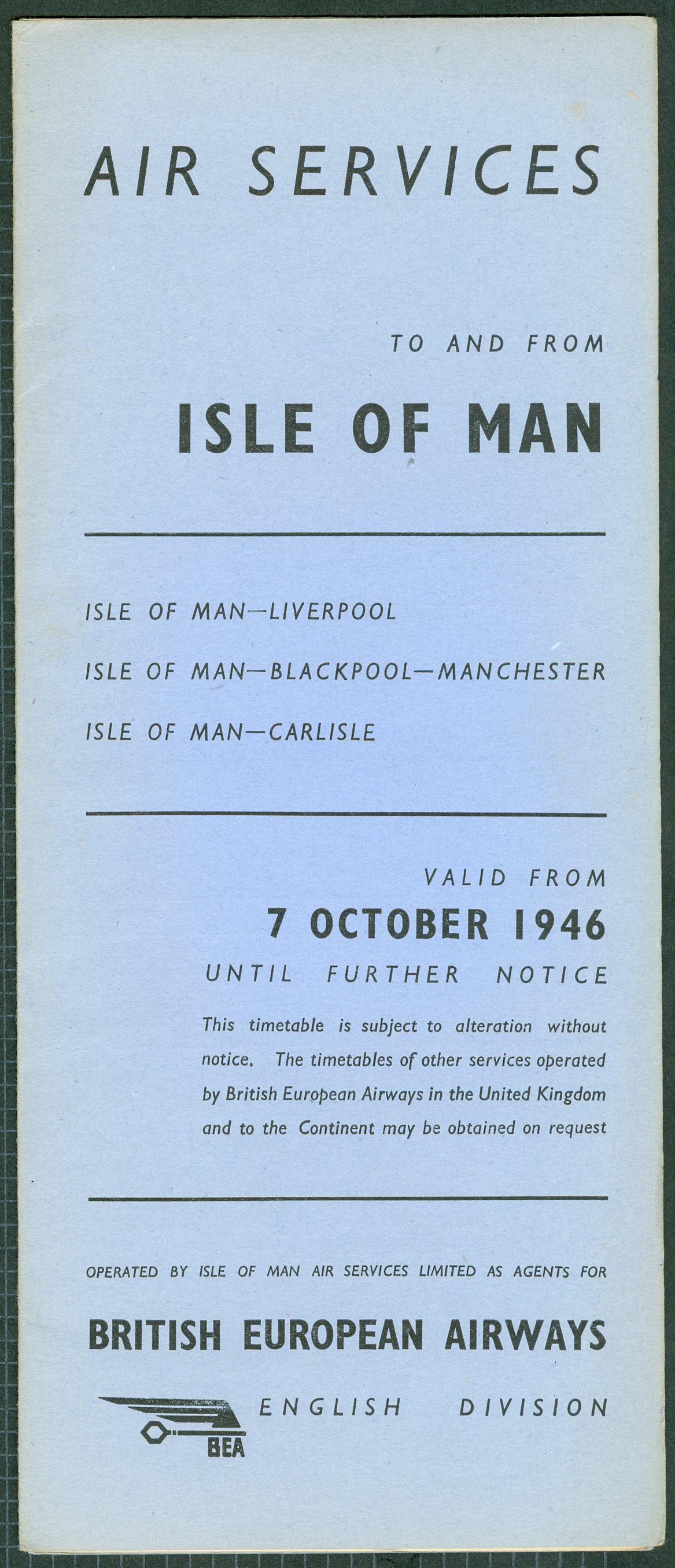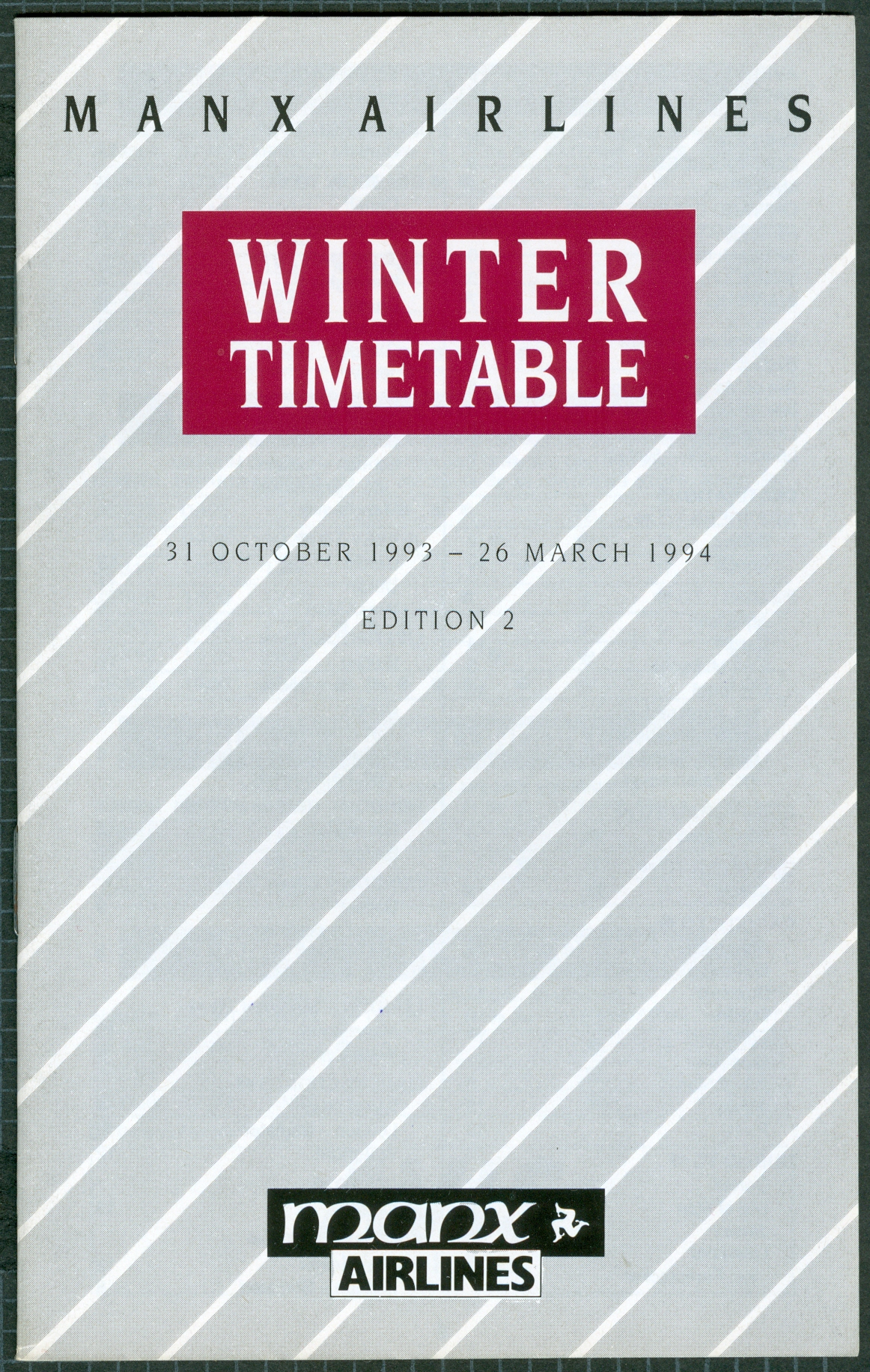 A608. BRITISH EUROPEAN AIRWAYS Timetable 7.10.1946 with supplentary page. £15.00
A609. MANX AIRLINES Timetable Winter 1993/4 effective 31.10.1993. £3.50
FLIGHT COVERS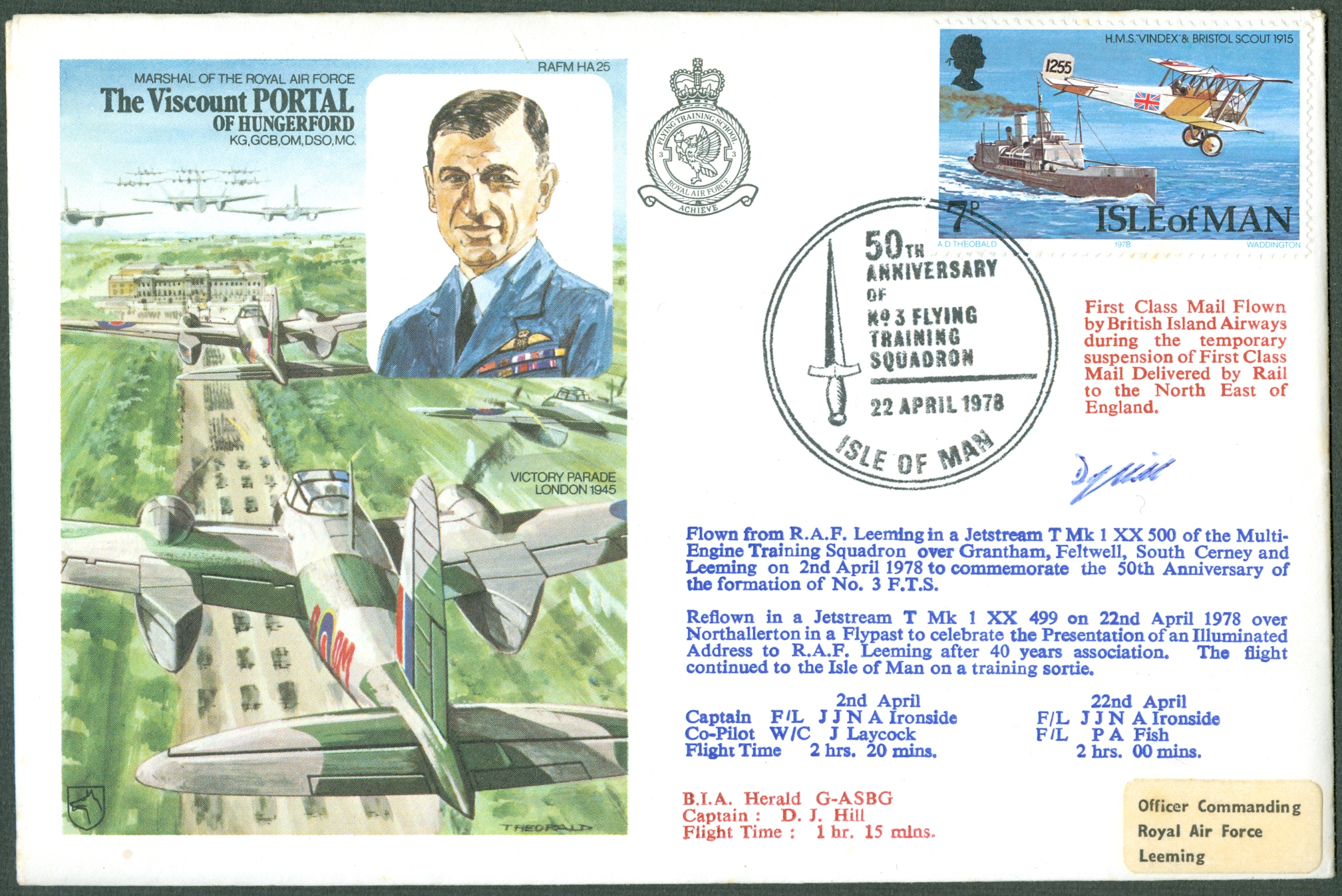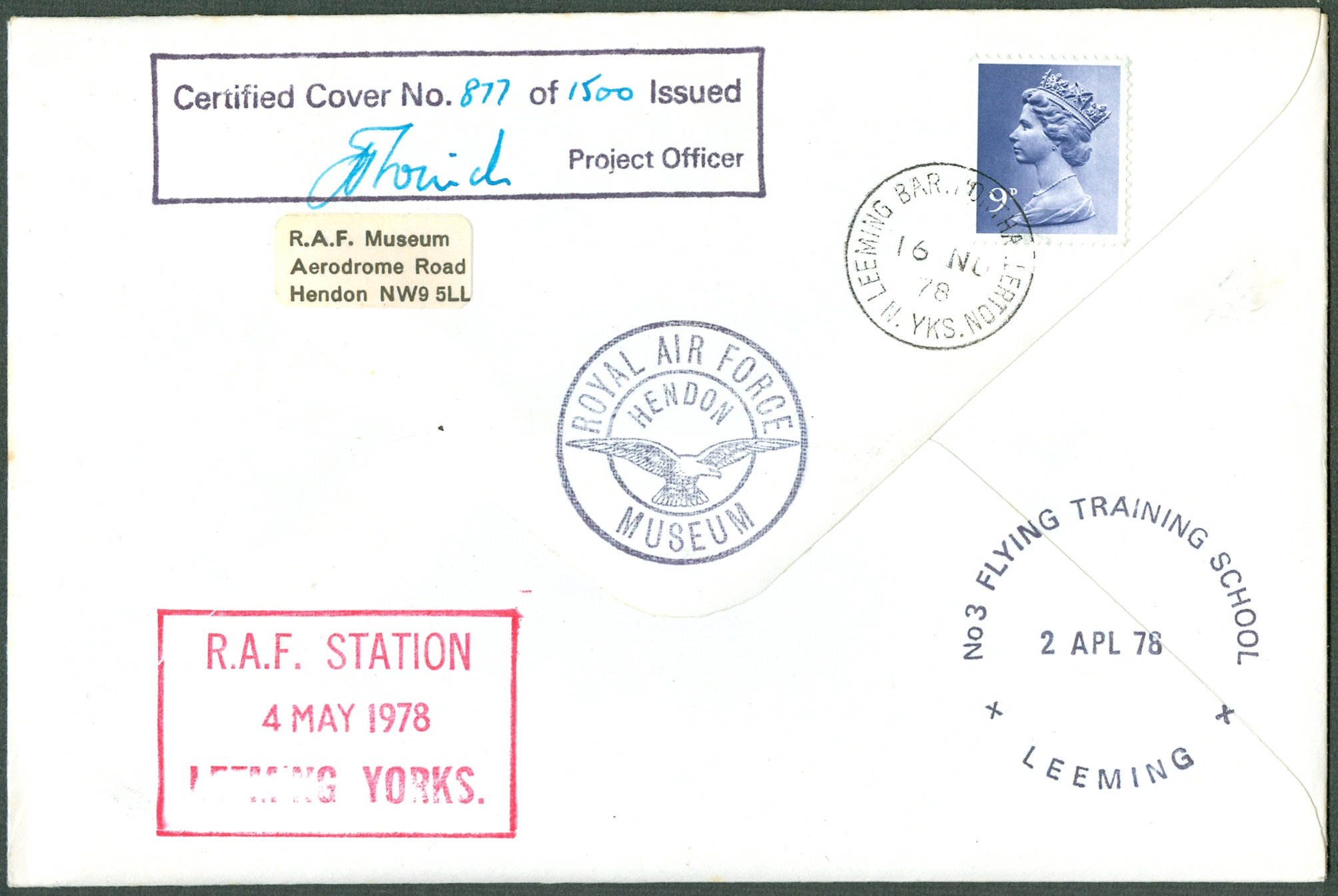 A610. Special cover with special handstamp 22.4.1978, 50th Anniversary No 3 Flying Training Squadron. £3.50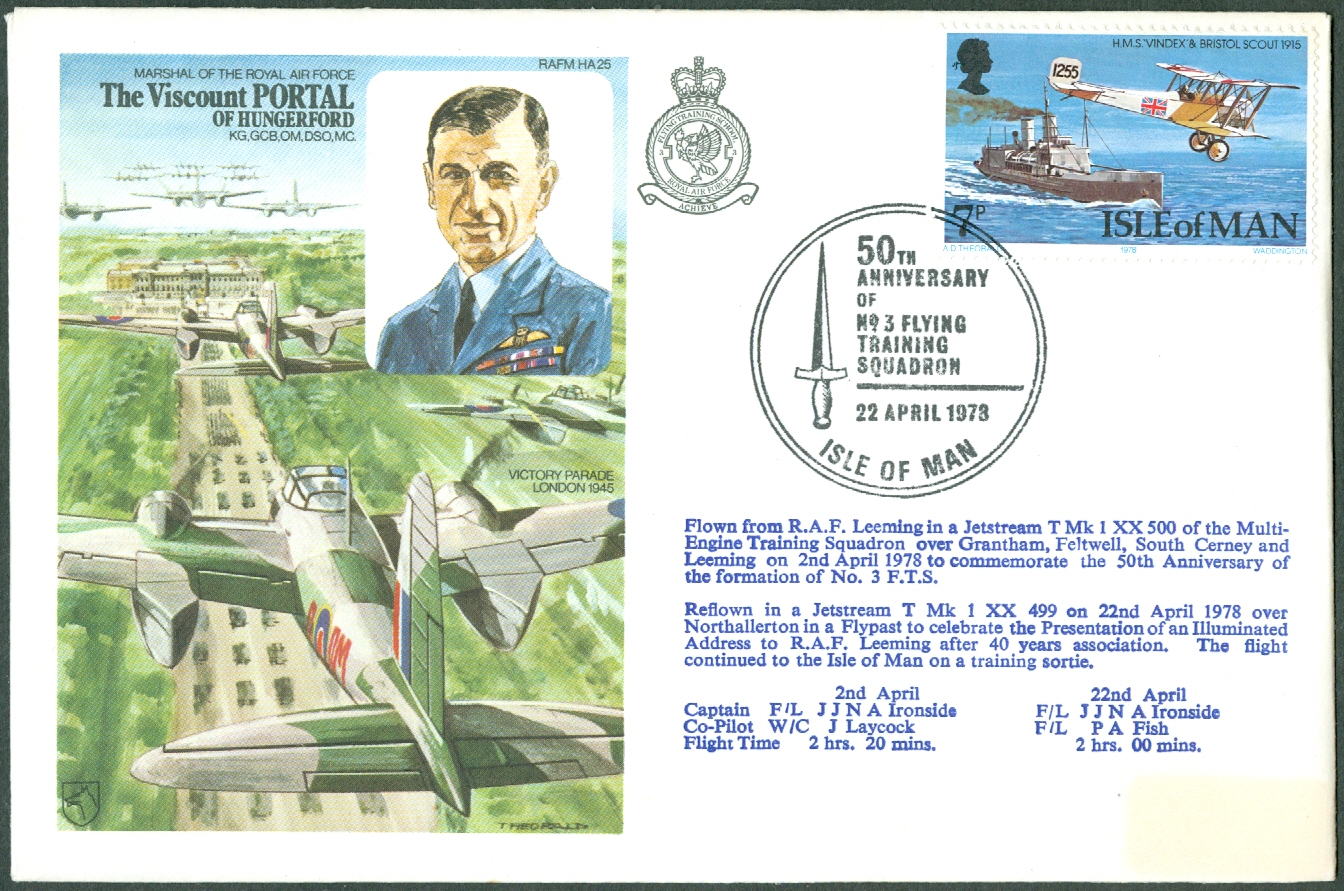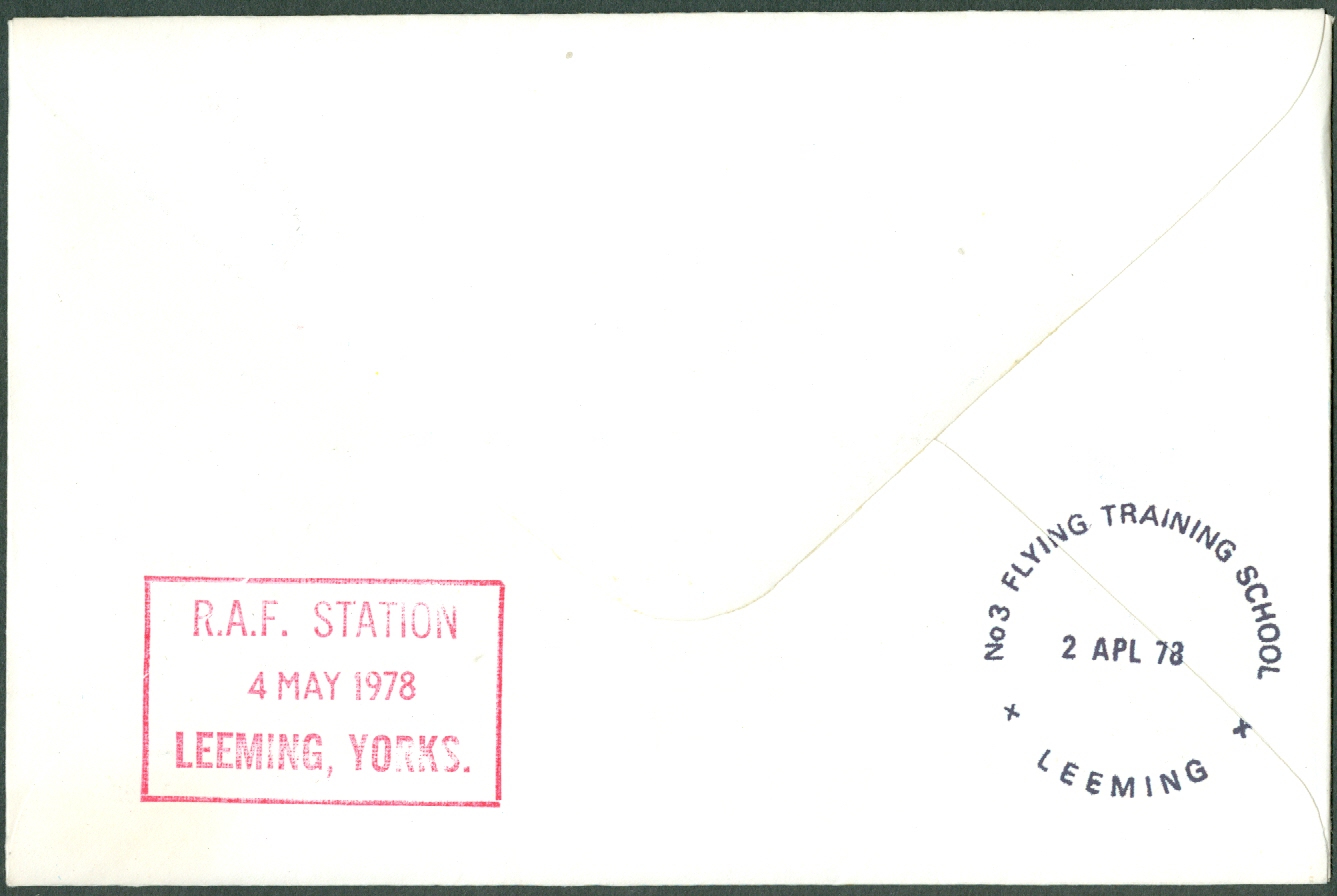 A610X. Special cover similar to item A610 but not signed and with fewer backstamps. £2.50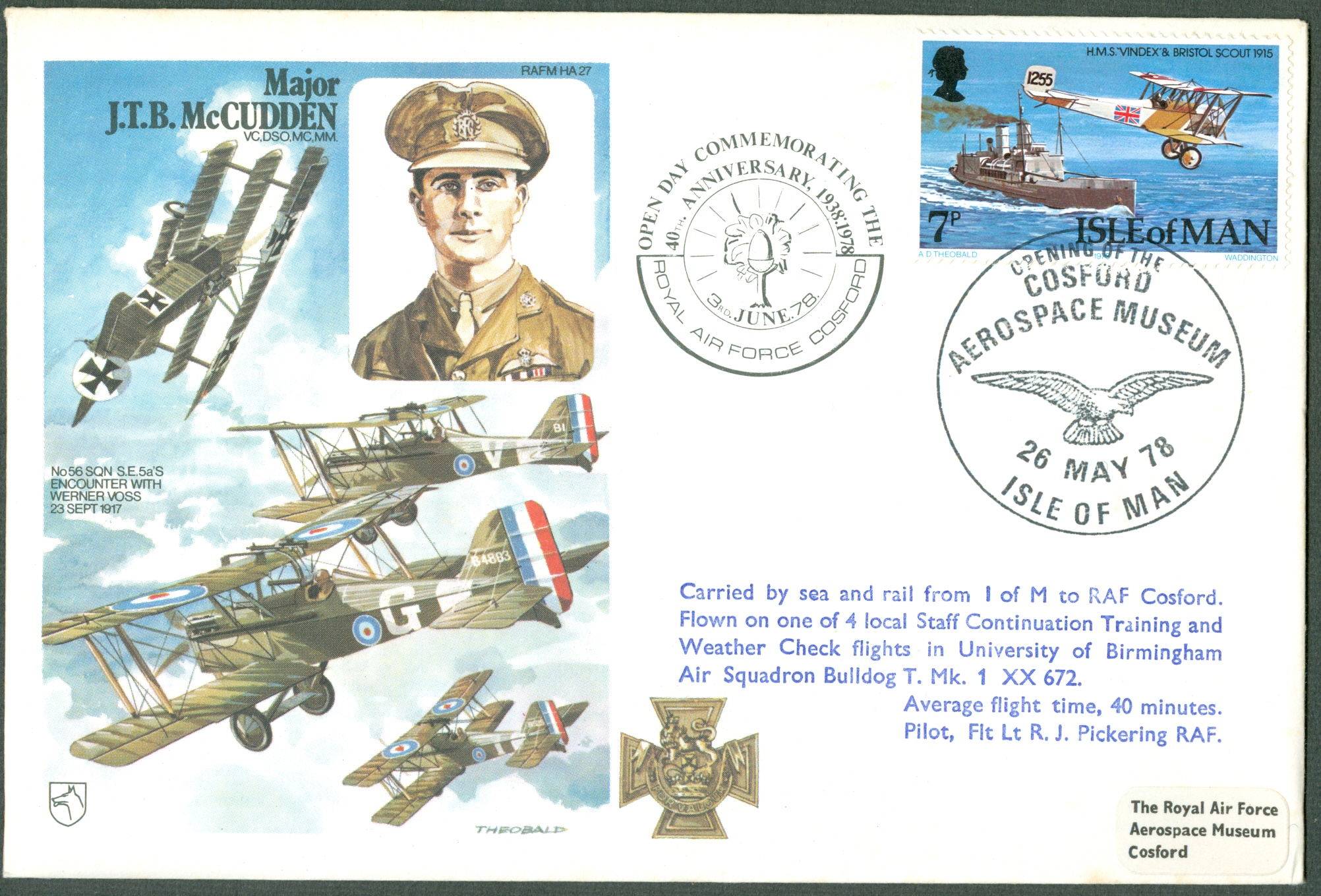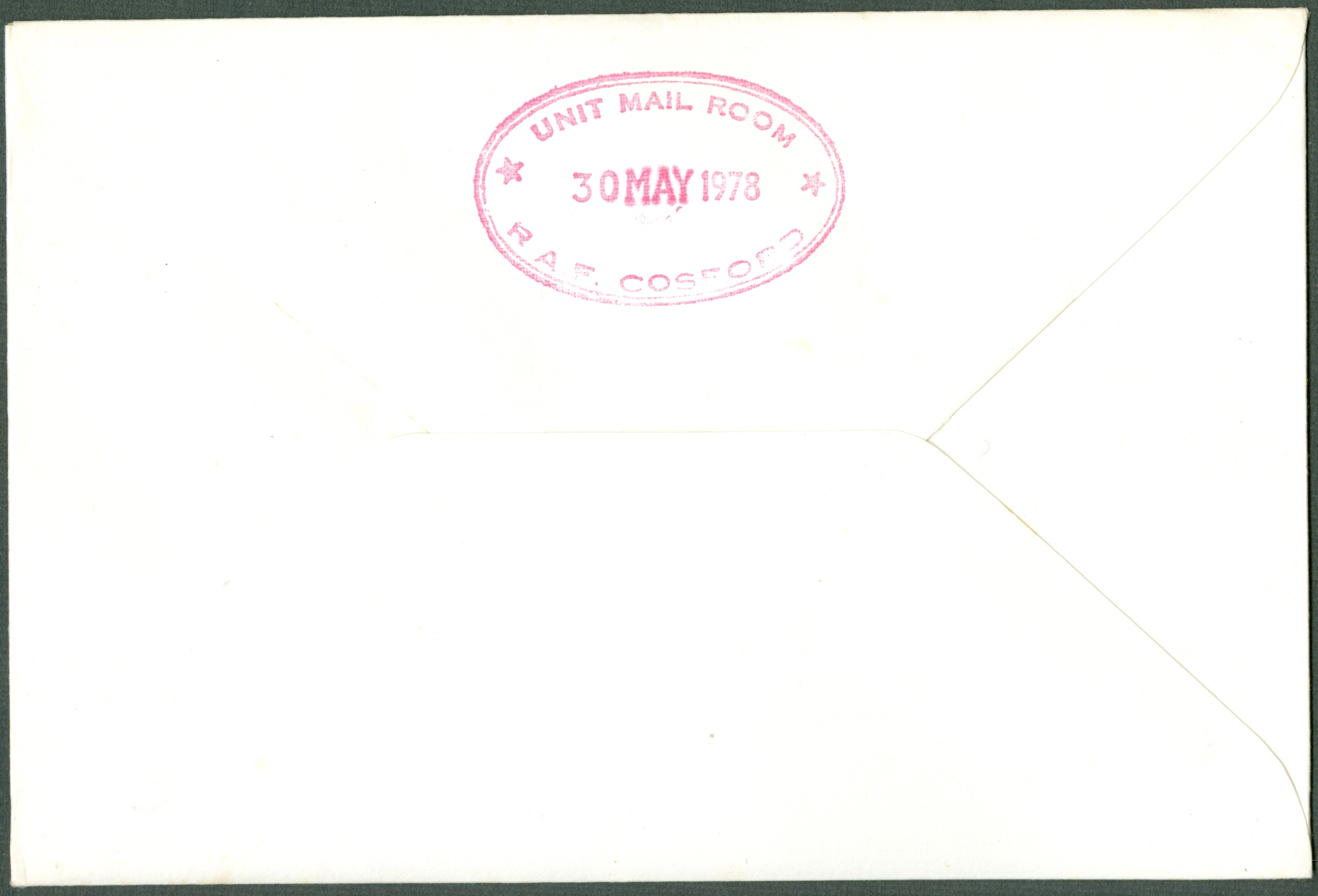 A611. Special cover with special handstamp 26.5.1978, Opening of Cosford Aerospace Museum. £2.50
A611A. Special cover as A611, but also pilot-signed. £3.50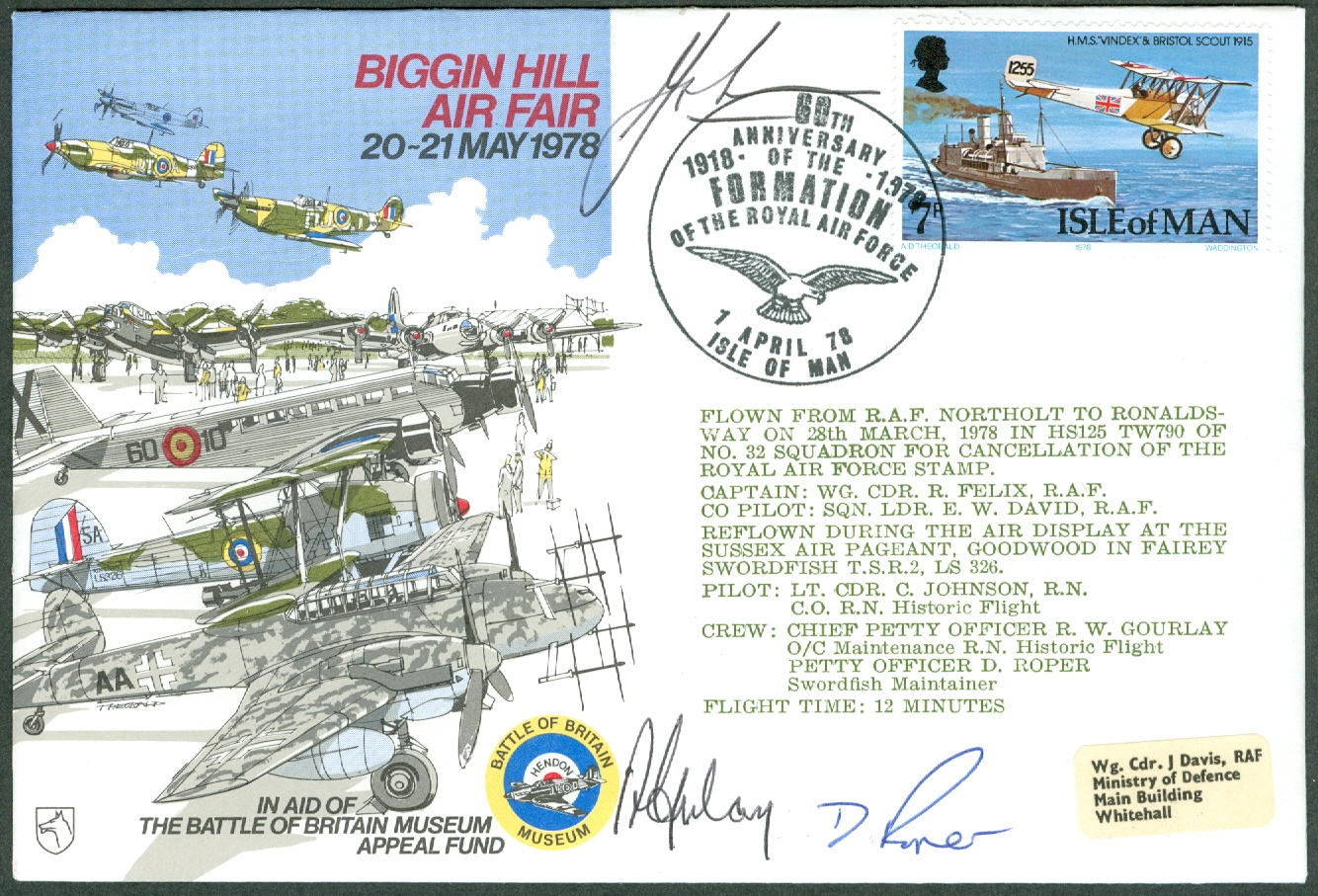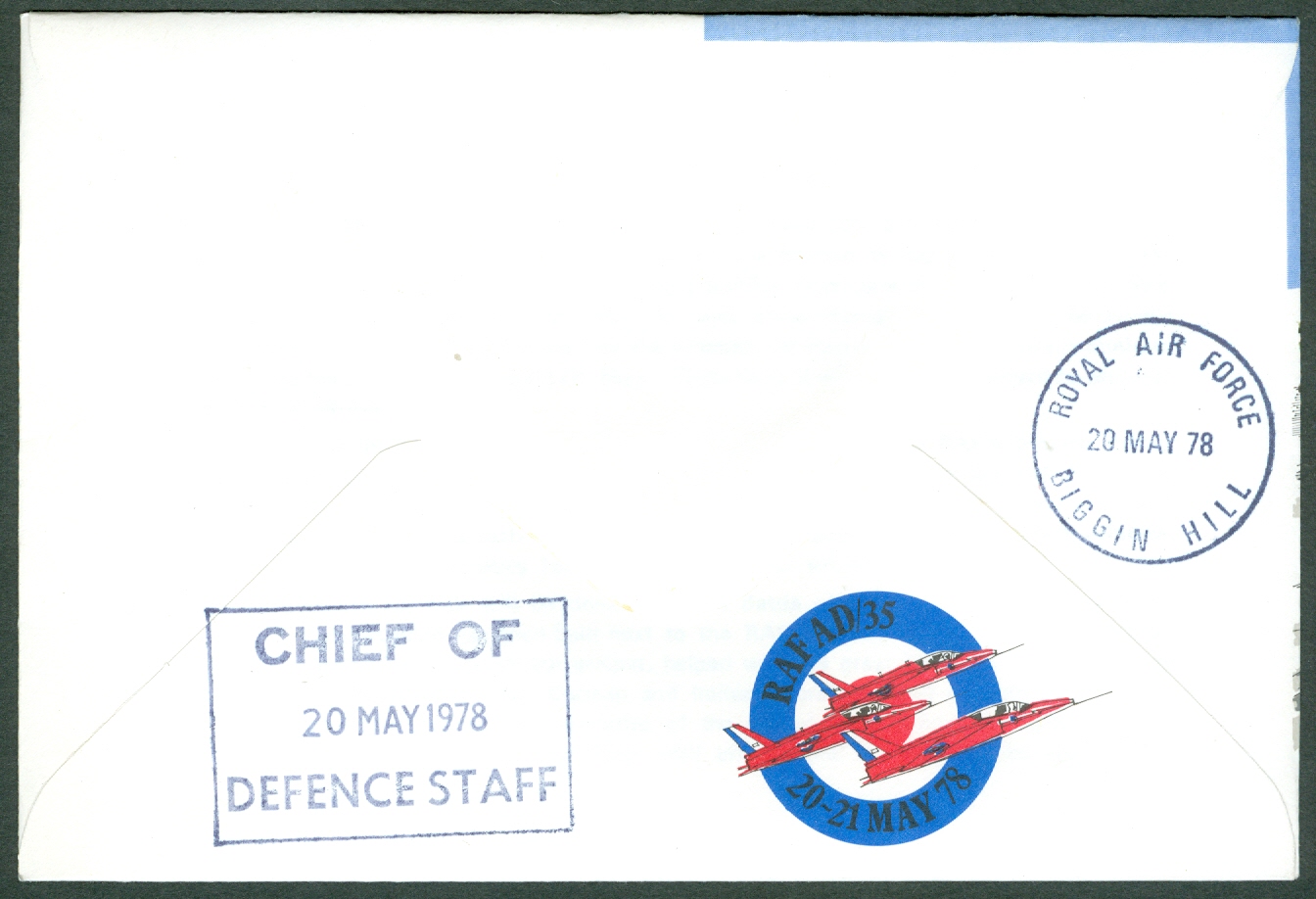 A611B. Special cover 60th Anniversary of Royal Air Force. Carried, pilot-signed. £3.50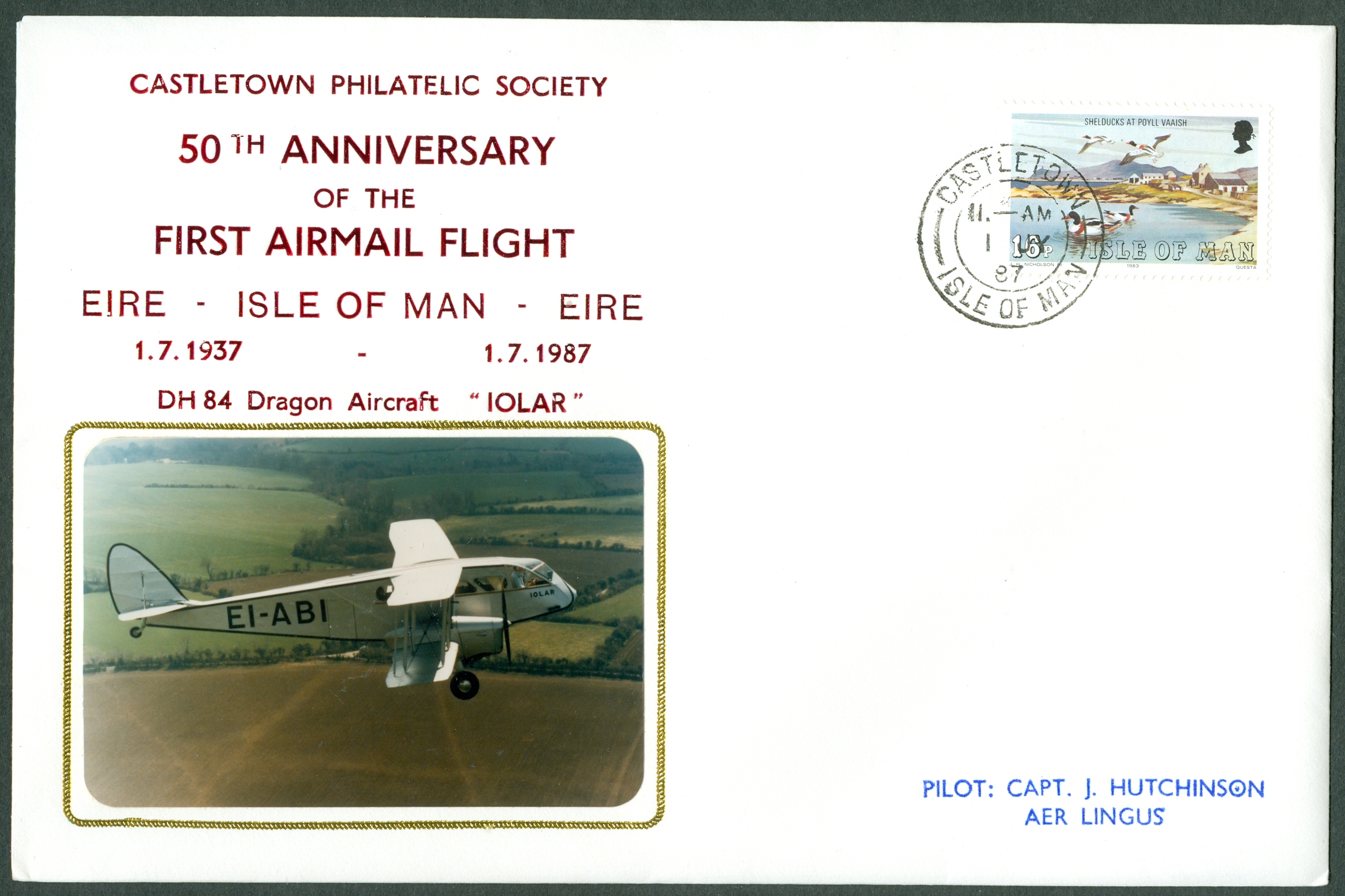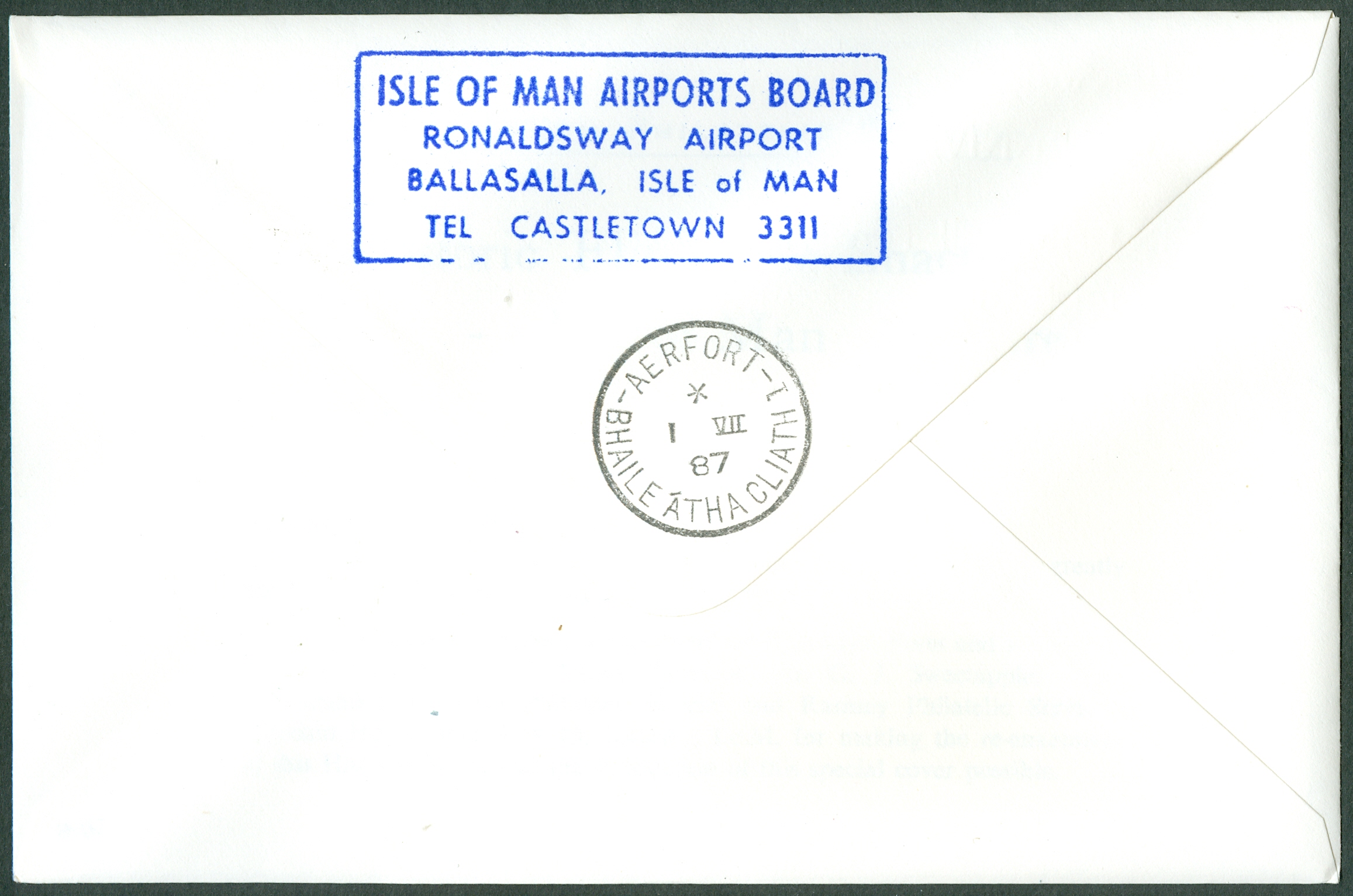 A612. Special cover for 50th Anniversary First Airmail Flight Eire-IoM 1.7.1987. £3.50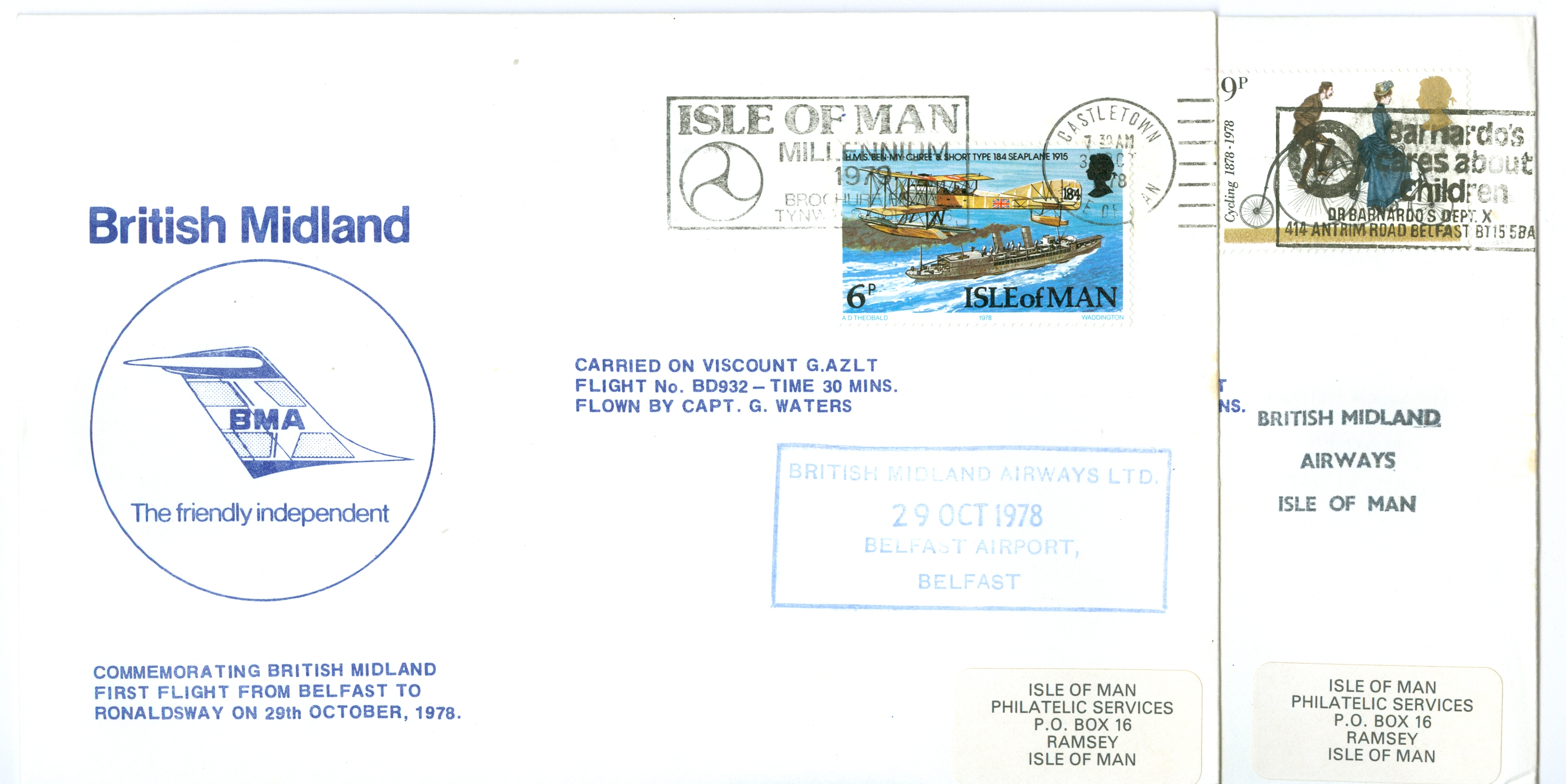 A613. British Midland Airways: pair covers flown IoM-Belfast & Belfast-IoM 1978. £7.00
A614. British Midland Airways: pair covers flown IoM-Liverpool - London & reverse, 1978. £7.00
A615-617 Concorde First Flights, special covers, with appropriate backstamps.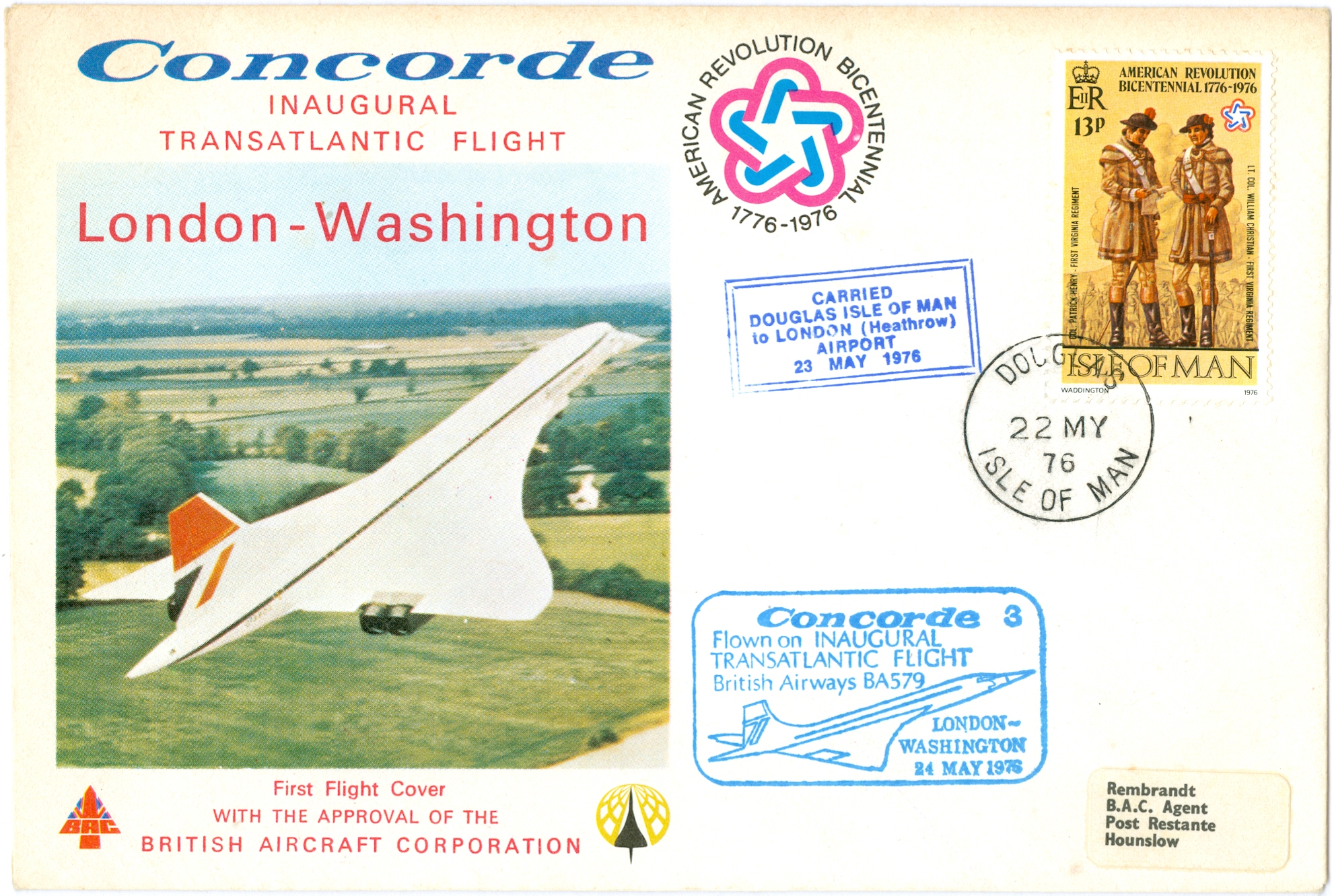 A615. London-Washington, Douglas cds 22.5.1976. £5.00
A616. London-Singapore, Douglas cds 8.12.1977. £5.00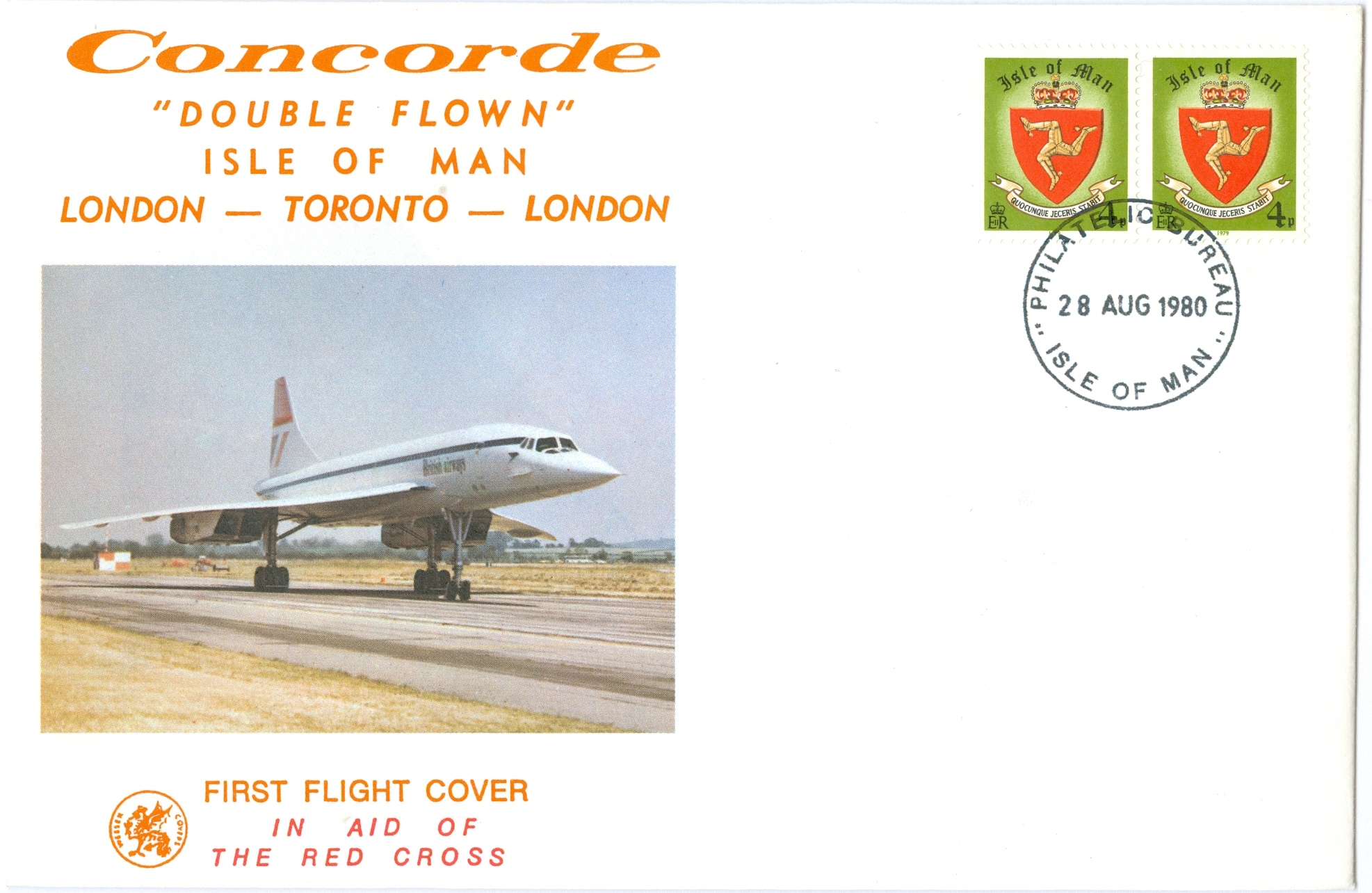 A617. London-Toronto, IOM cds 28.8.1980. £5.00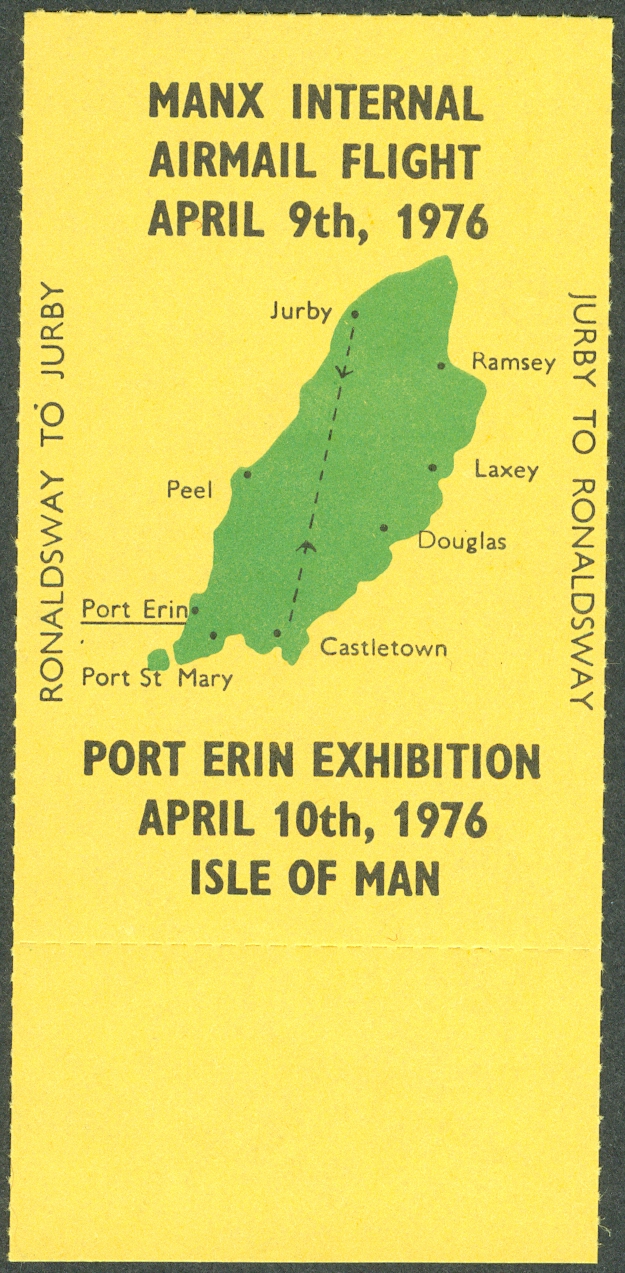 A618. Internal Airmail 1976 (Ronaldsway-Jurby): special label on gold paper. £1.50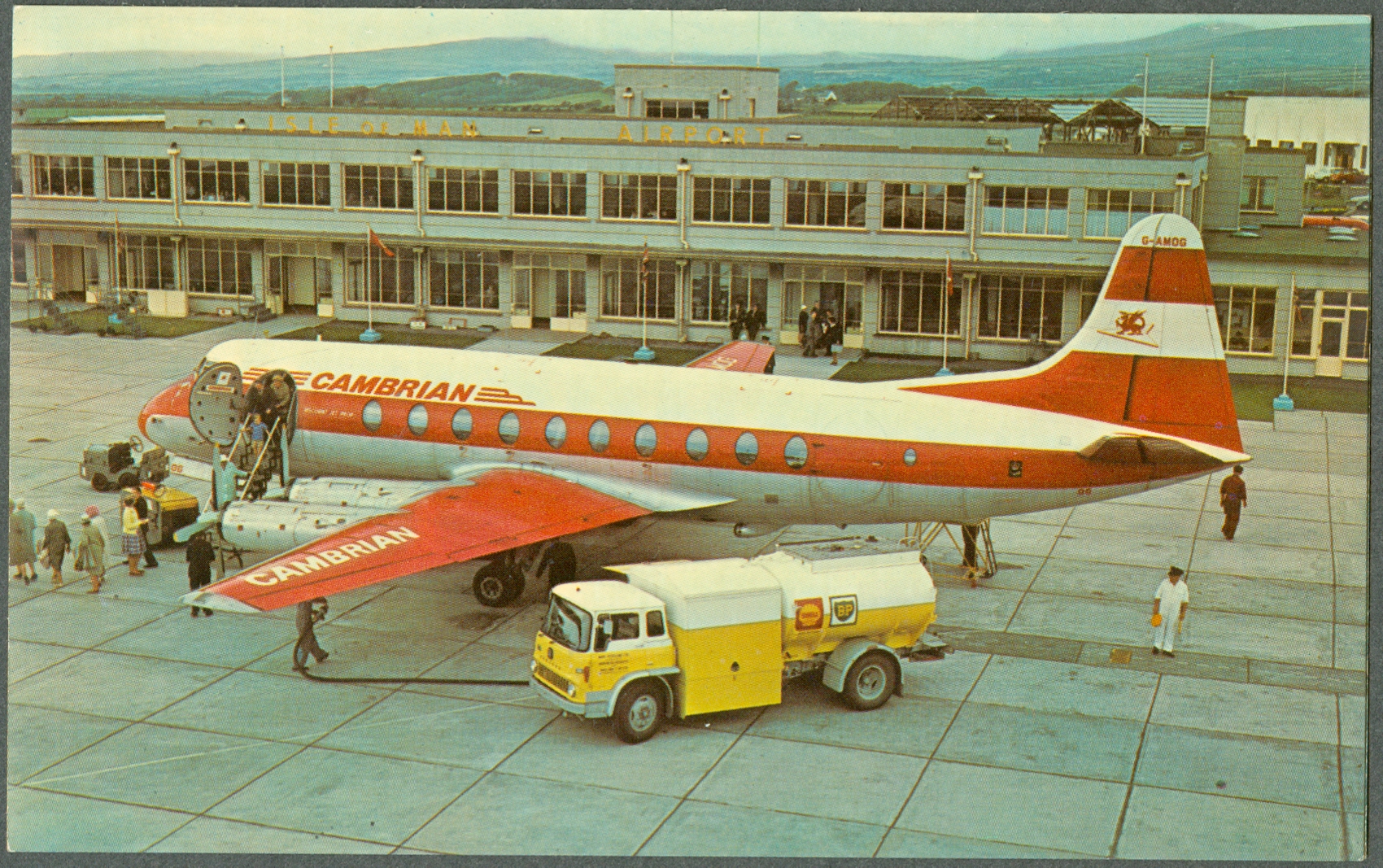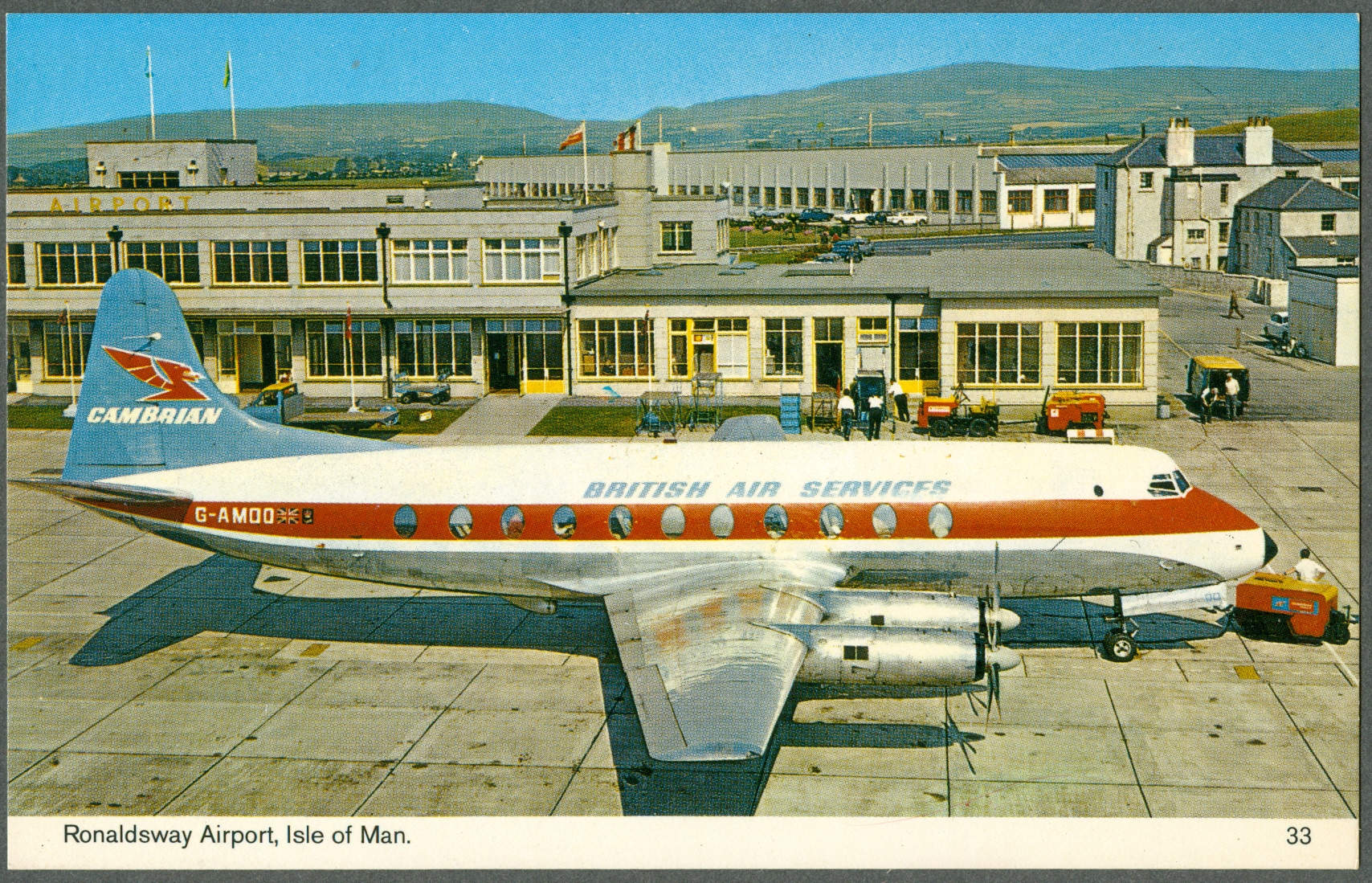 A619. Cambrian Airways Viscount G-AMOG at Ronaldsway: NPO PC M1219. £1.50
A620. British Air Services/Cambrian Viscount G-AMOO at Ronaldsway: Bamforth PC 33. £1.50
A621-628 Dan-Air Services First Flight covers: printed with flight details, posted on arrival. All similar to item 621 illustrated.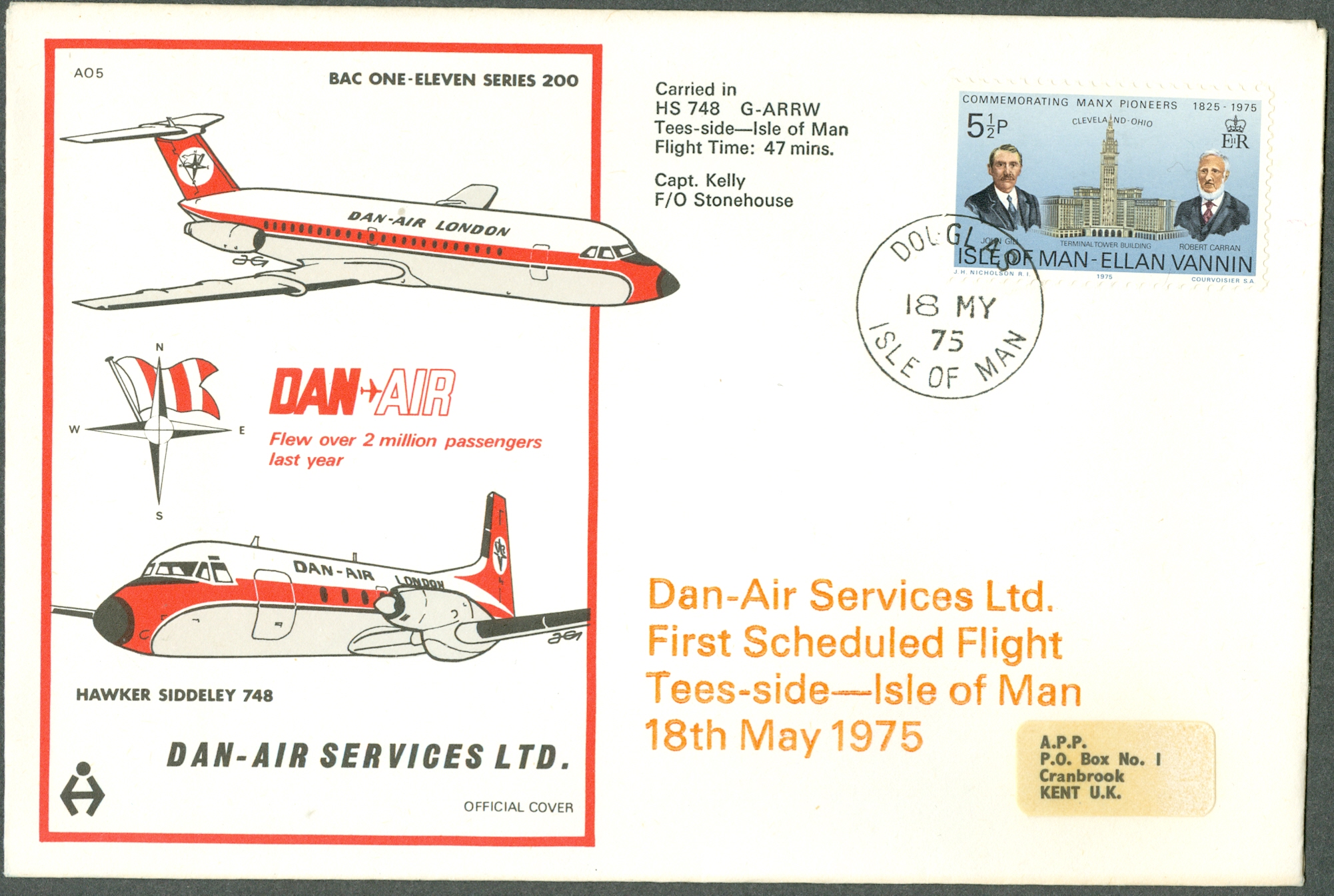 A621. Tees-side-IoM 18.5.75. £3.00
A622. IoM-Tees-side 18.5.75. £3.00
A623. Aberdeen-IoM 24.5.75. £3.00
A624. Gatwick-IoM 24.5.75. £3.00
A625. IoM-Gatwick 24.5.75. £3.00
A626. Birmingham-IoM 21.5.77. £3.00
A627. IoM-Birmingham 21.5.77. £3.00
A628. East Midlands-IoM 21.5.77. £3.00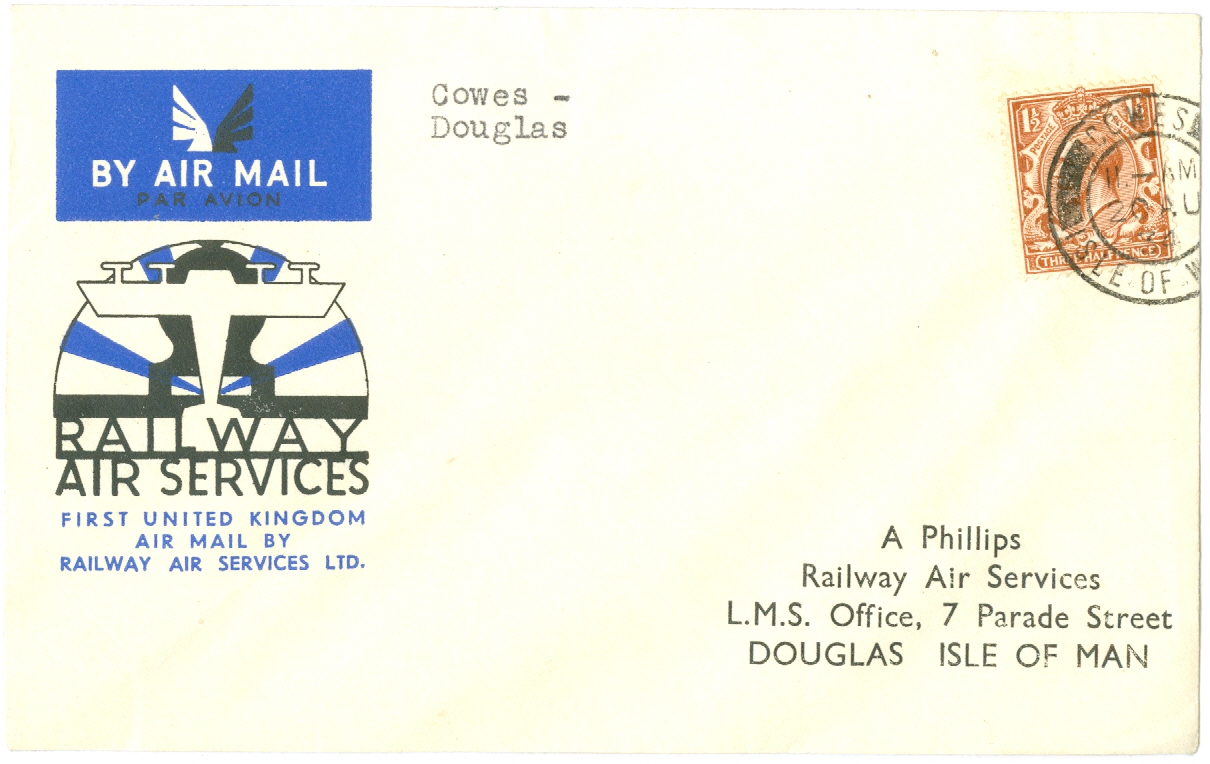 A629. Railway Air Services first flight cover, Cowes Isle of Wight to IoM, 20.8.34. £7.50
A630. DH83 Fox Moth at Ronaldsway 1933: Mannin PC No 23/1986. £2.50
oooo Click here for the next Part (Part 7 Shipping)
oooo Click here to return to the index of Weboffers