Isle of Man Postcards
Part 14 of Weboffers from Isle of Man Sales Ltd
Queries? Contact us at iomsales@manxlines.co.uk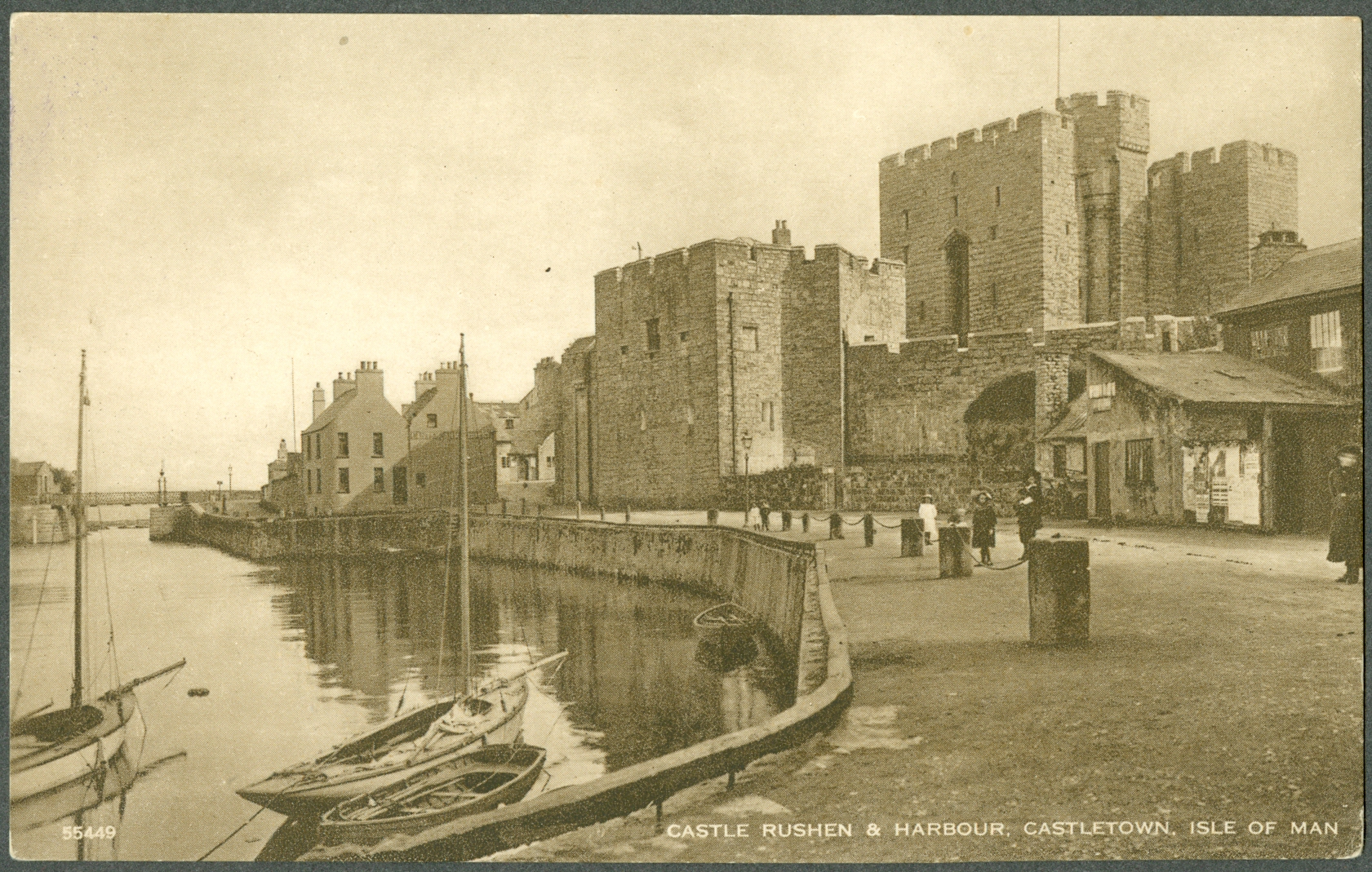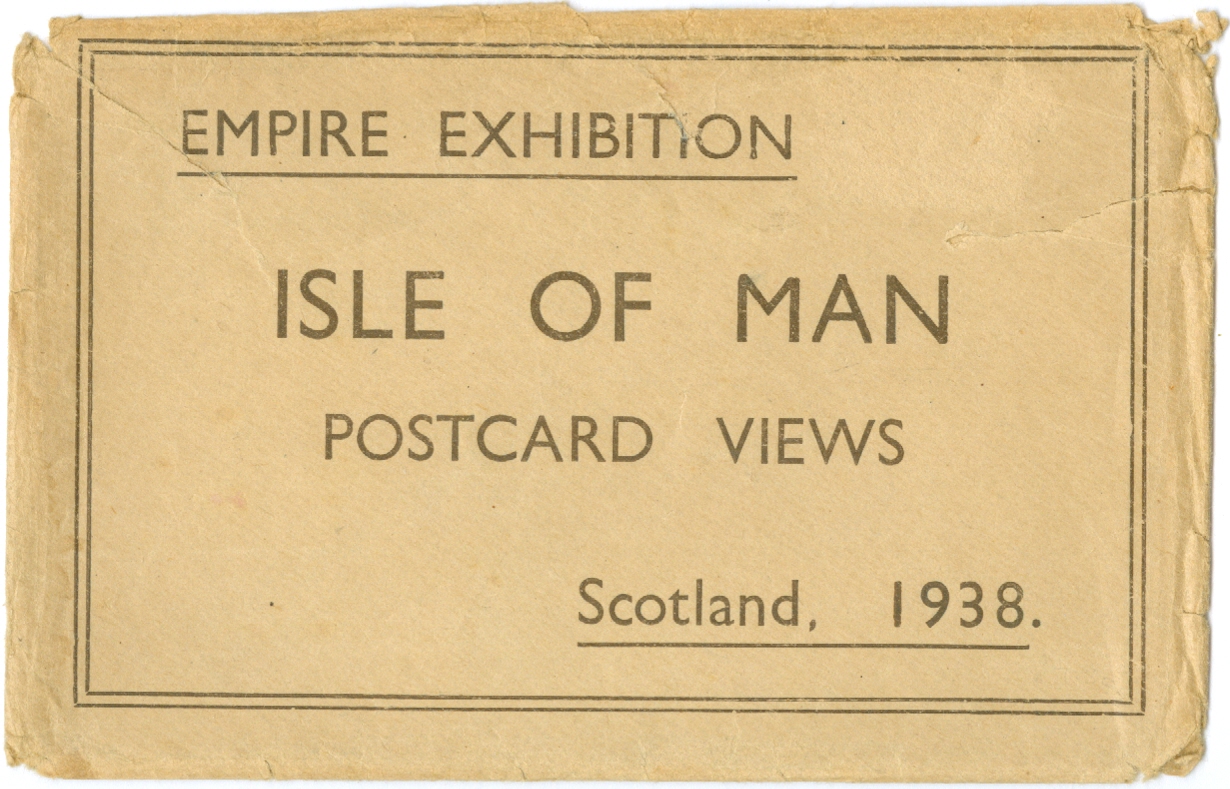 A1400. EMPIRE EXHIBITION 1938 - Complete set of 12 Postcards produced for issue from the Isle of Man Holiday Stand at the Empire Exhibition 1938,
together with the special envelope in which the set was sold. £15.00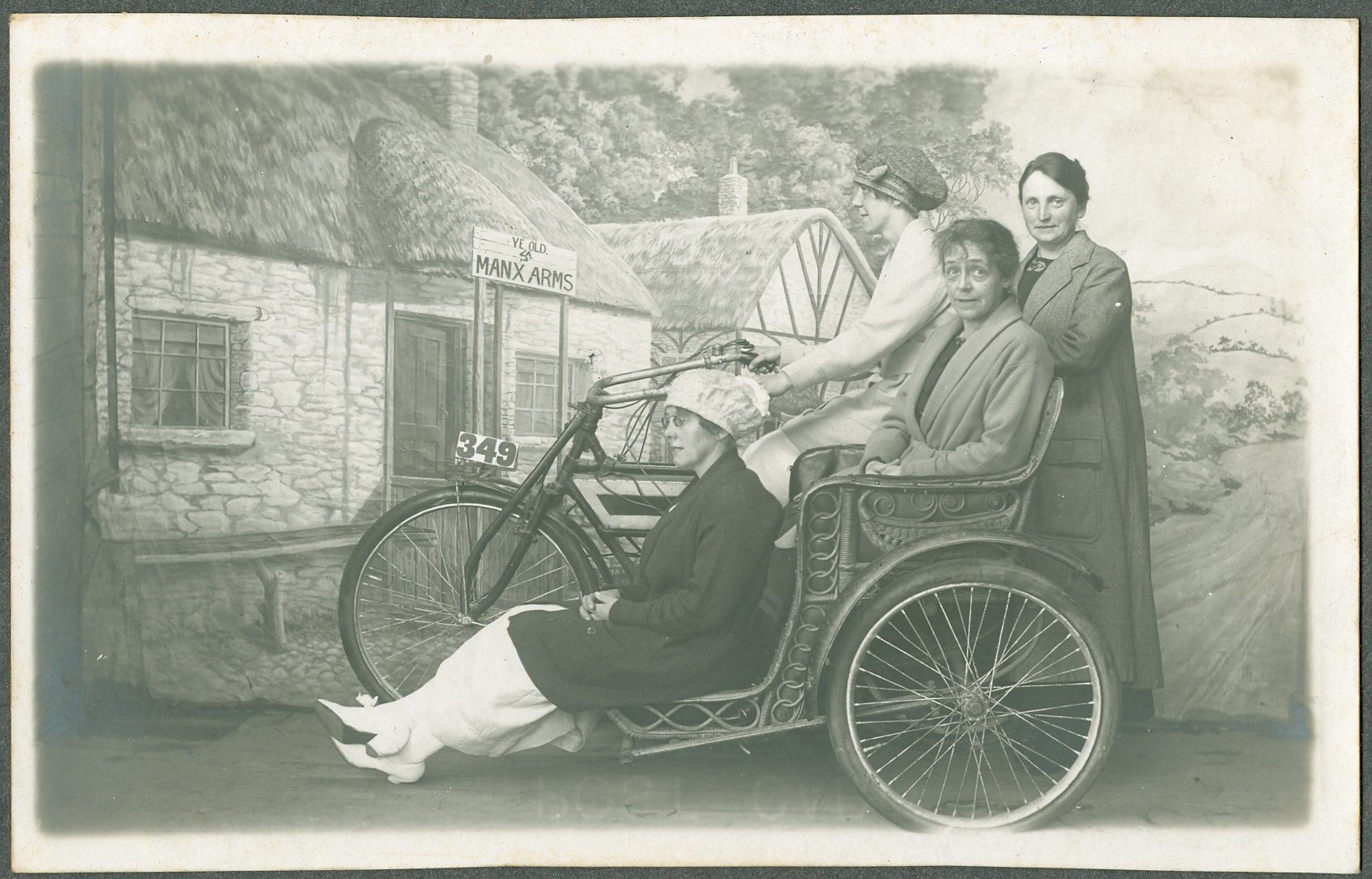 A1401. STUDIO POSTCARD of four ladies with a motorbike and sidecar by Hugh Mackay, Douglas Head. £3.50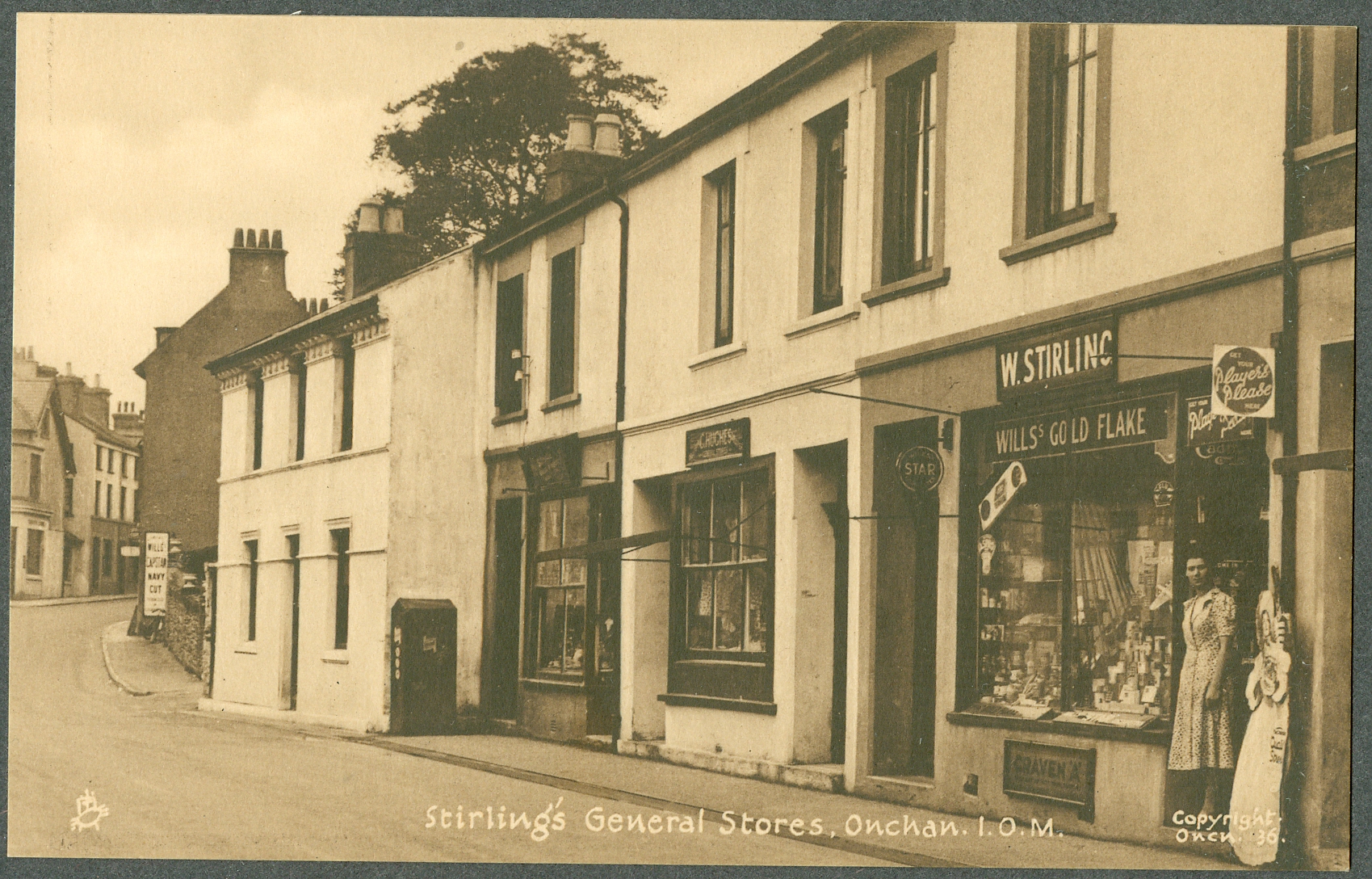 A1402. STIRLING'S GENERAL STORES ONCHAN: Tuck PC Oncn 36 with proprietress (?) at door of shop. £5.00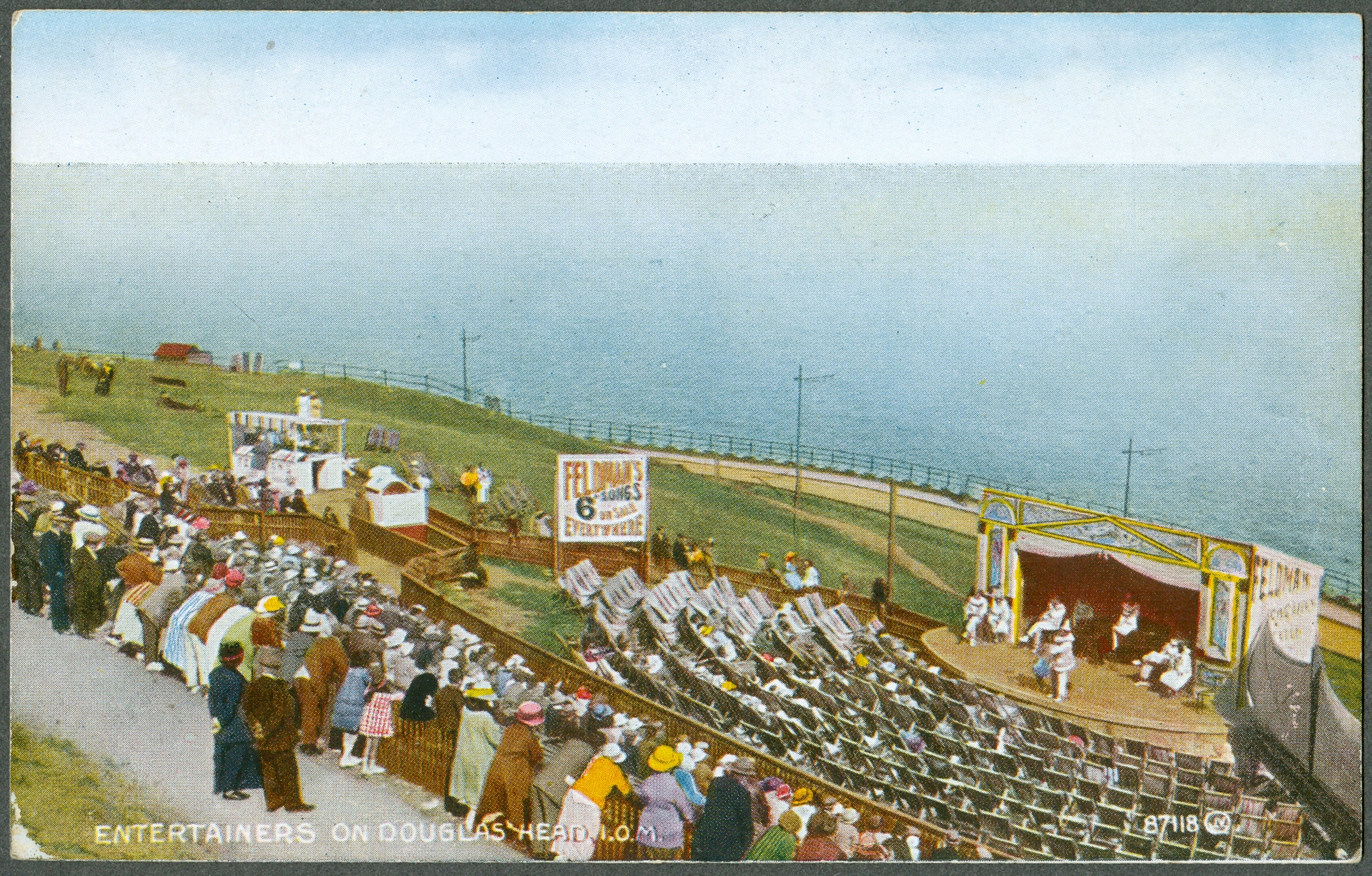 A1403. ENTERTAINERS ON DOUGLAS HEAD 'Valesque' PC 87118 by Valentine. £3.50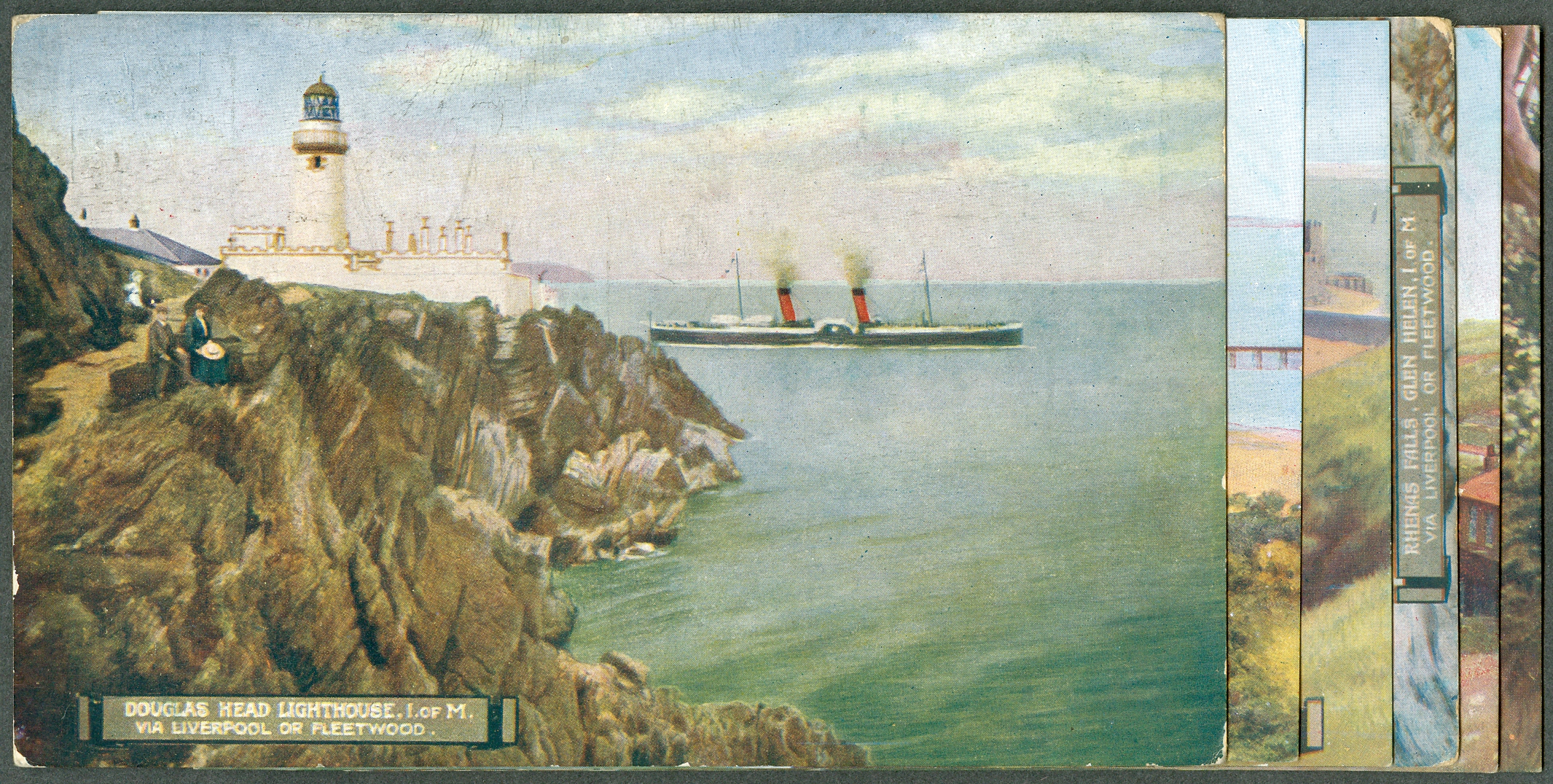 A1404. LONDON & NORTH WESTERN RAILWAY: Set of six official PCs extolling travel via Liverpool or Fleetwood. Subjects: Ramsey, Douglas Head, Peel Castle, Rhenas Falls, Laxey Wheel, Monks Bridge. £18.00
A1405-07. DALKEITH POSTCARDS reproducing Steam Packet Co Guide Book covers.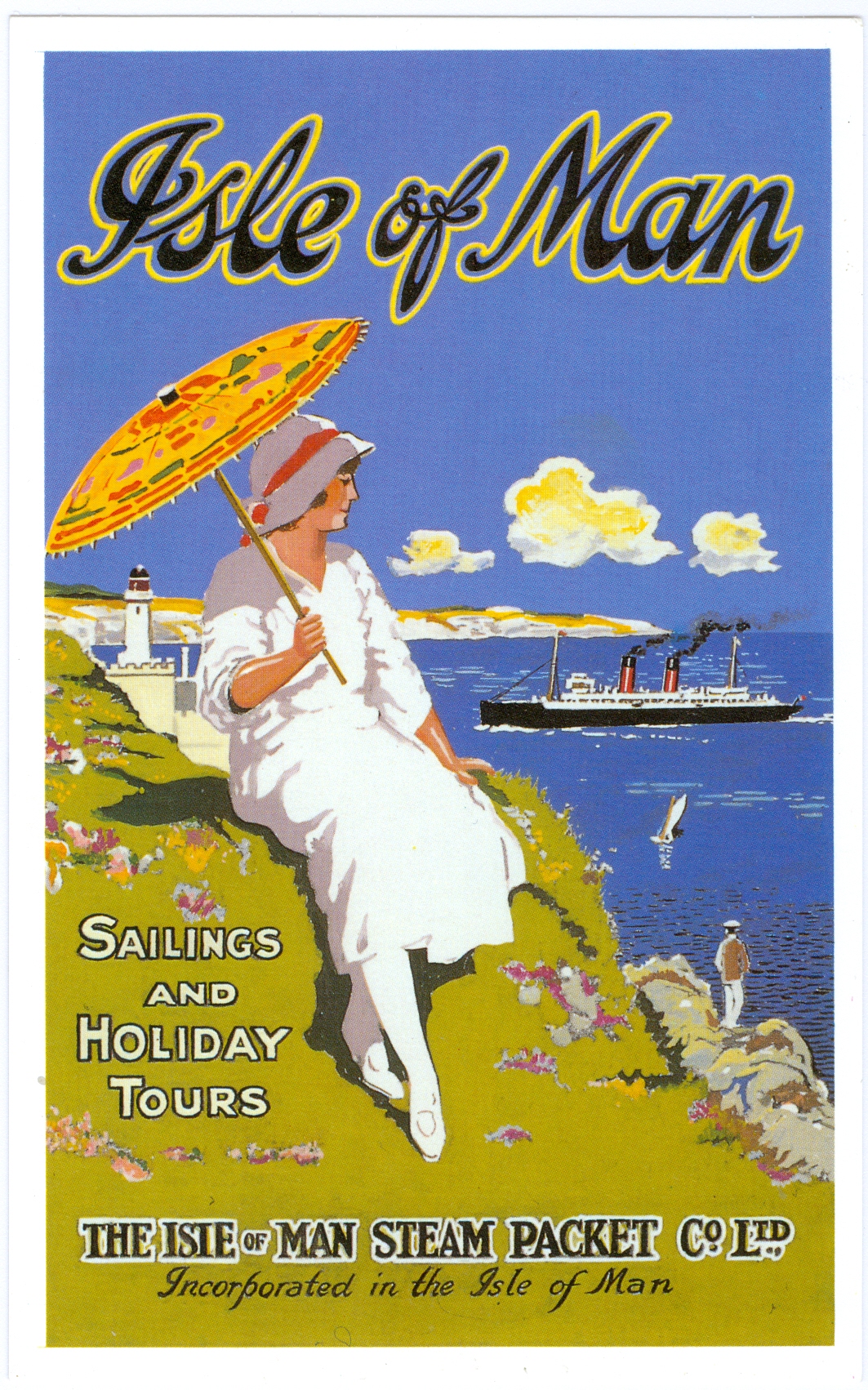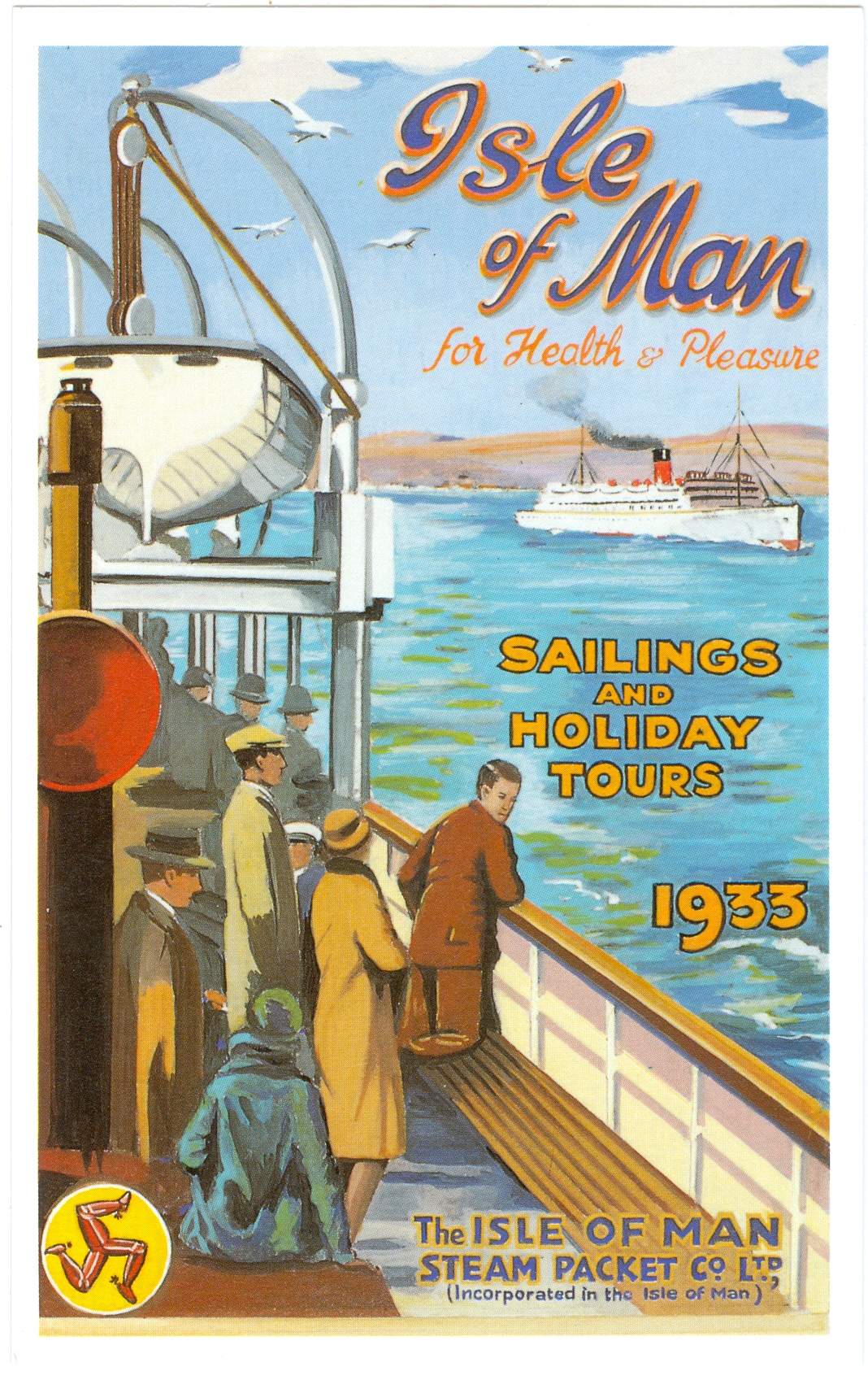 A1405. 1924 IoM SP Co Guide cover: Dalkeith D296. £1.00
A1406. 1933 IoM SP Co Guide cover: Dalkeith D300. £1.00
A1407. 1934 IoM SP Co Guide cover: Dalkeith D299. £1.00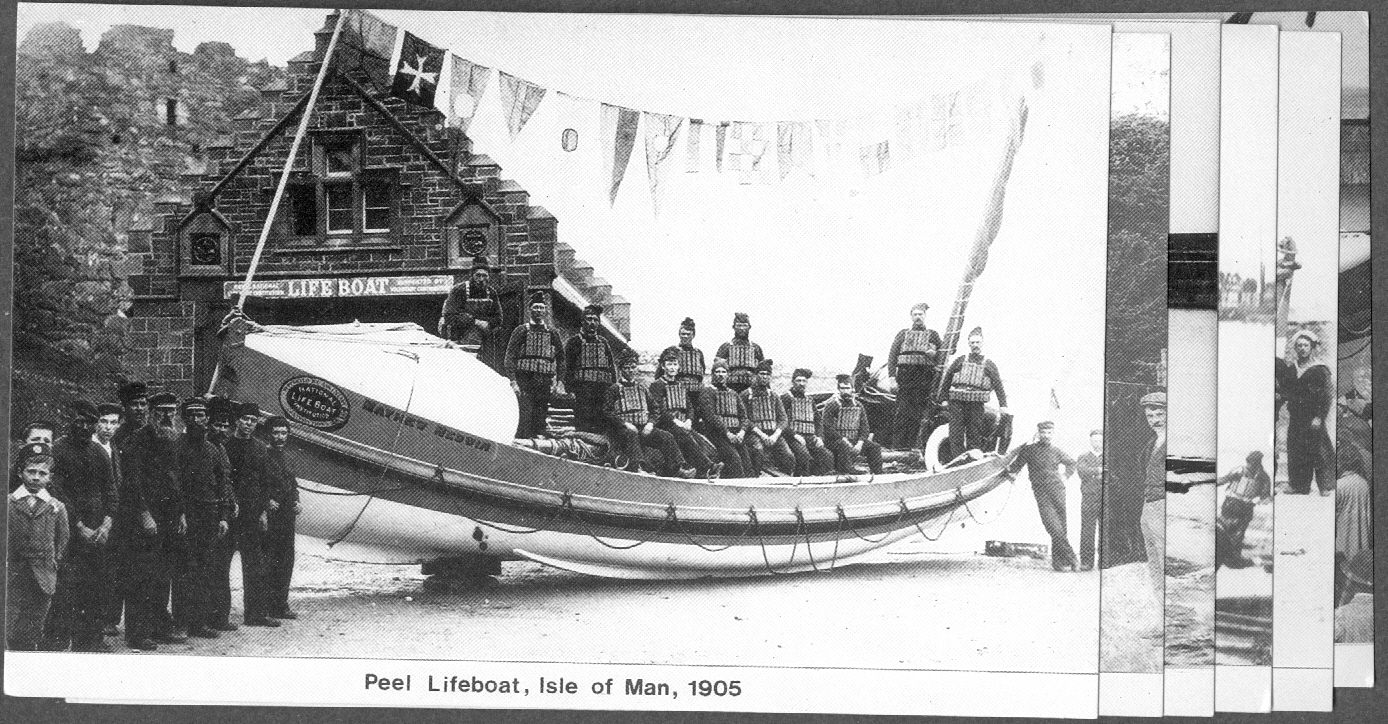 A1408. Mannin Postcard set of Lifeboats: Nos 25-30/1986, with lifeboats of Douglas, Port St Mary, Peel, Port Erin, Castletown and Ramsey, 1900/1920 period. £5.00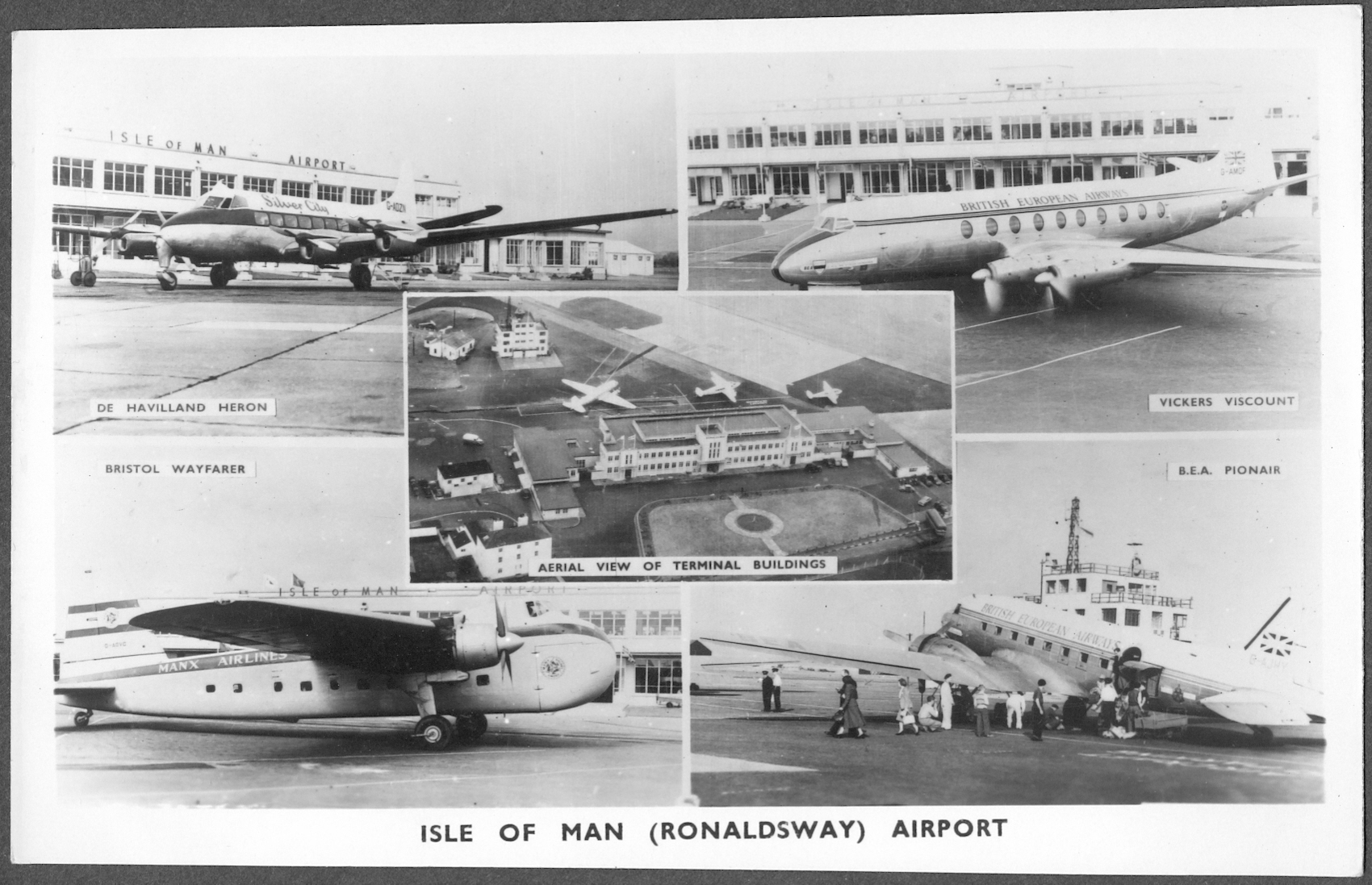 A1409. RONALDSWAY AIRPORT Montage: Postcard early 1960s showing the Terminal, plus Manx Airlines DH Heron, Silver City Wayfarer, BEA Dakota & Viscount. £8.00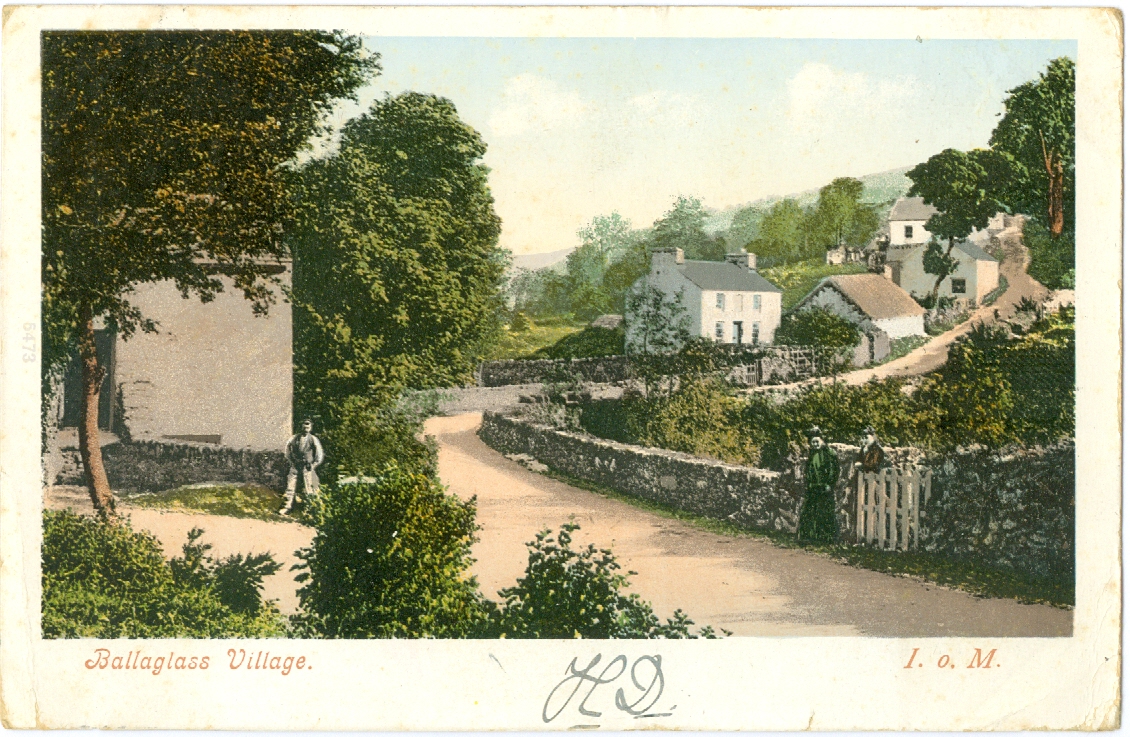 A1411. 'Ballaglass Village' Postcard postally used Douglas 2.9.03. £3.50
oooo Click here for the next Page (Part 15 Hotels and Holiday Camps)
oooo Click here to return to the index of Weboffers