Calf of Man Stamps and Covers
Part 17 Weboffers from Isle of Man Sales Ltd
Questions? Email us at iomsales@manxlines.co.uk
'CALF OF MAN STAMPS' by J Naayer £3.50
This work lists all 330 stamps issued for the Calf of Man Seamail Service 1962-73, including British Postal Strike overprints.
'Essential for every collector of Calf of Man stamps' and available now from Isle of Man Sales Ltd, £3.50 post paid inland.
We have other publications on Calf of Man stamps & covers - see items 2, 6 & 12 on our page at www.manxlines.co.uk/publications.htm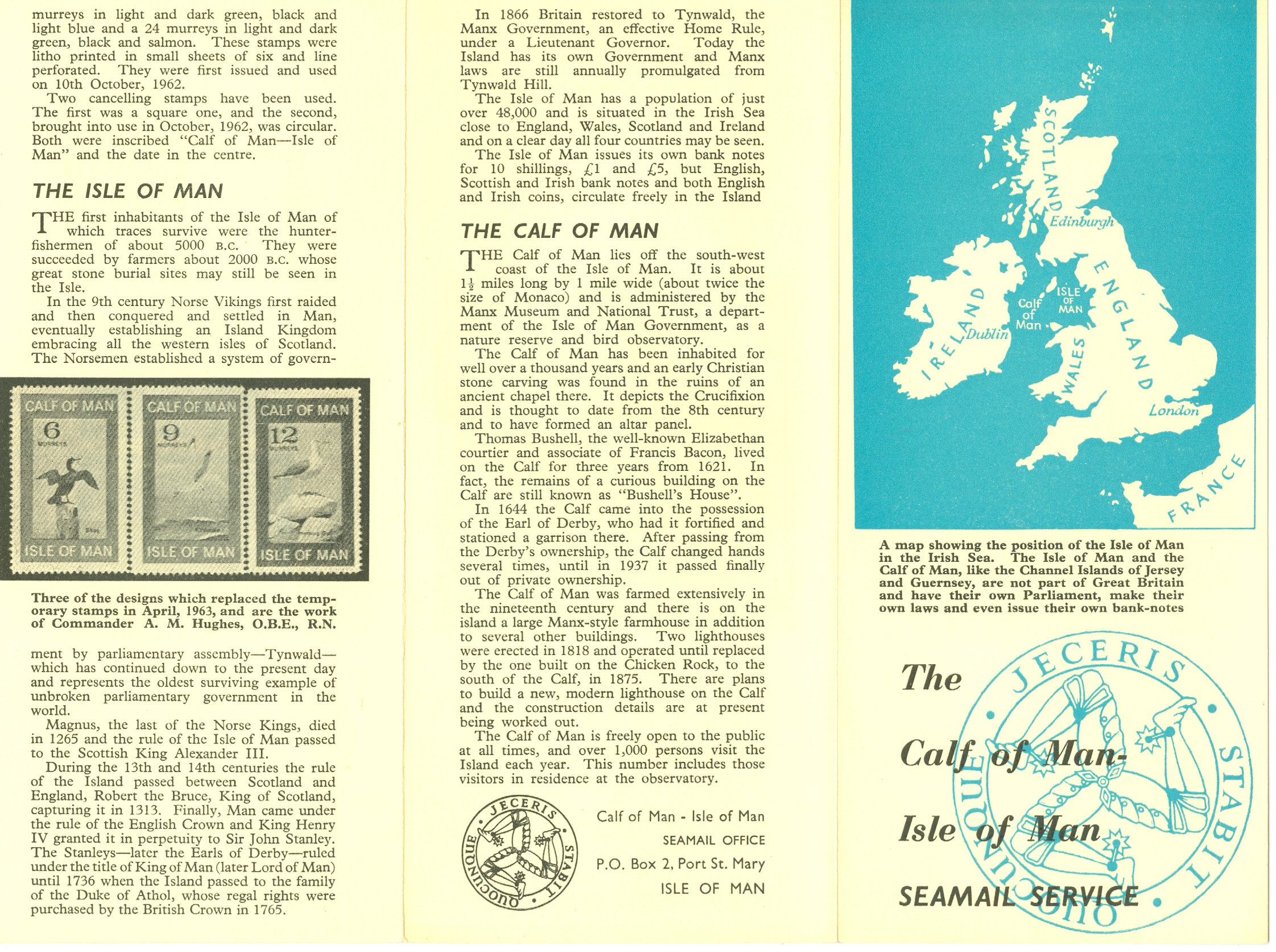 A1700
A1700. Six-sided leaflet issued in 1963 with full information on the Calf of Man and its stamps & on the Isle of Man. £5.00
Calf of Man Stamps unmounted mint
The stamps listed here are only a selection from our stock - if you have specific wants we may be able to help.
Email us at iomsales@manxlines.co.uk with your requirements.
A1701. Arms First Definitives 5m & 6m, superb corner marginal pair. Very scarce. £15.00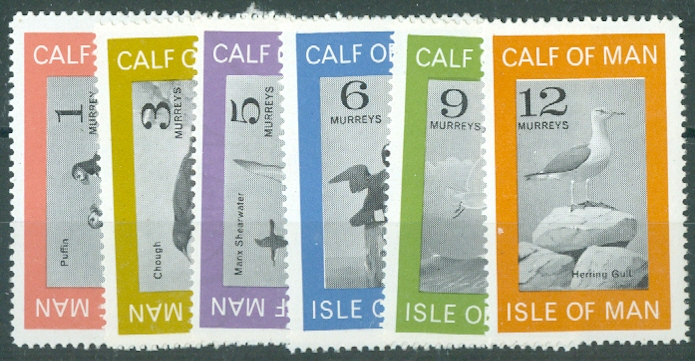 A1702. Birds First Definitive set of six. £6.00
A1703 Birds First Definitive set of six - the first definitive issue in gutter pairs - the 1m value was printed on the same sheet as the 6m value, therefore gutter pairs exist; likewise 3m + 9m and 5m + 12m, so the set is in three pairs. Scarce thus. £10.00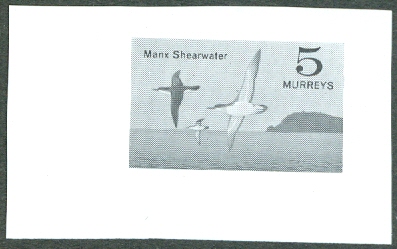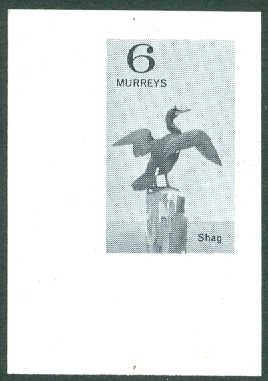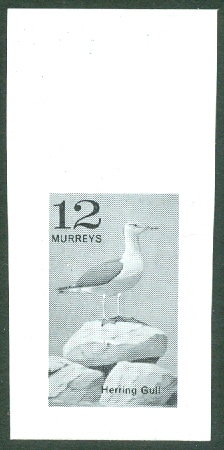 A1704X. Printer's Proof of centre vignette of 5m value. £2.50
A1705. Printer's Proof of centre vignette of 6m value. £2.50
A1707. Printer's Proof of centre vignette of 12m value. £2.50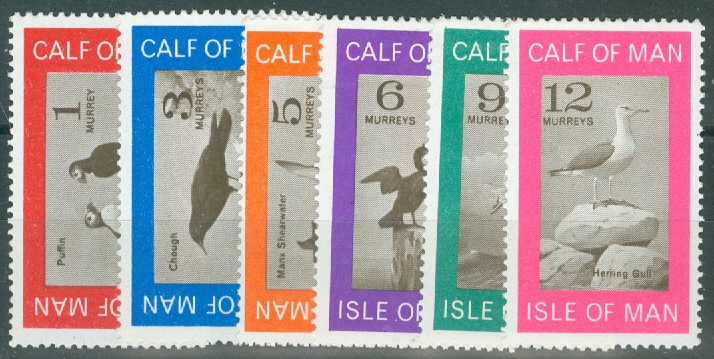 A1708. Birds Second Definitive set of six. £6.00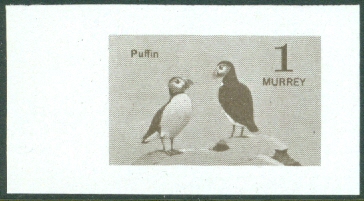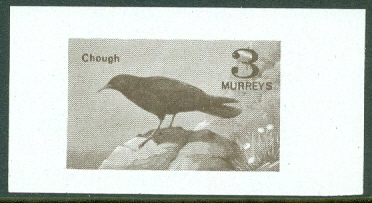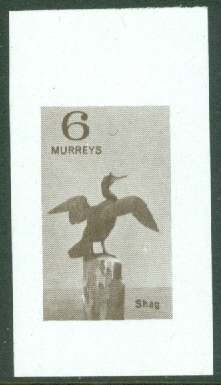 A1709. Printer's Proof of centre vignette of 1m value. £2.50
A1710. Printer's Proof of centre vignette of 3m value. £2.50
A1711. Printer's Proof of centre vignette of 6m value. £2.50


A1712. Europa 1965, the set of four. £3.00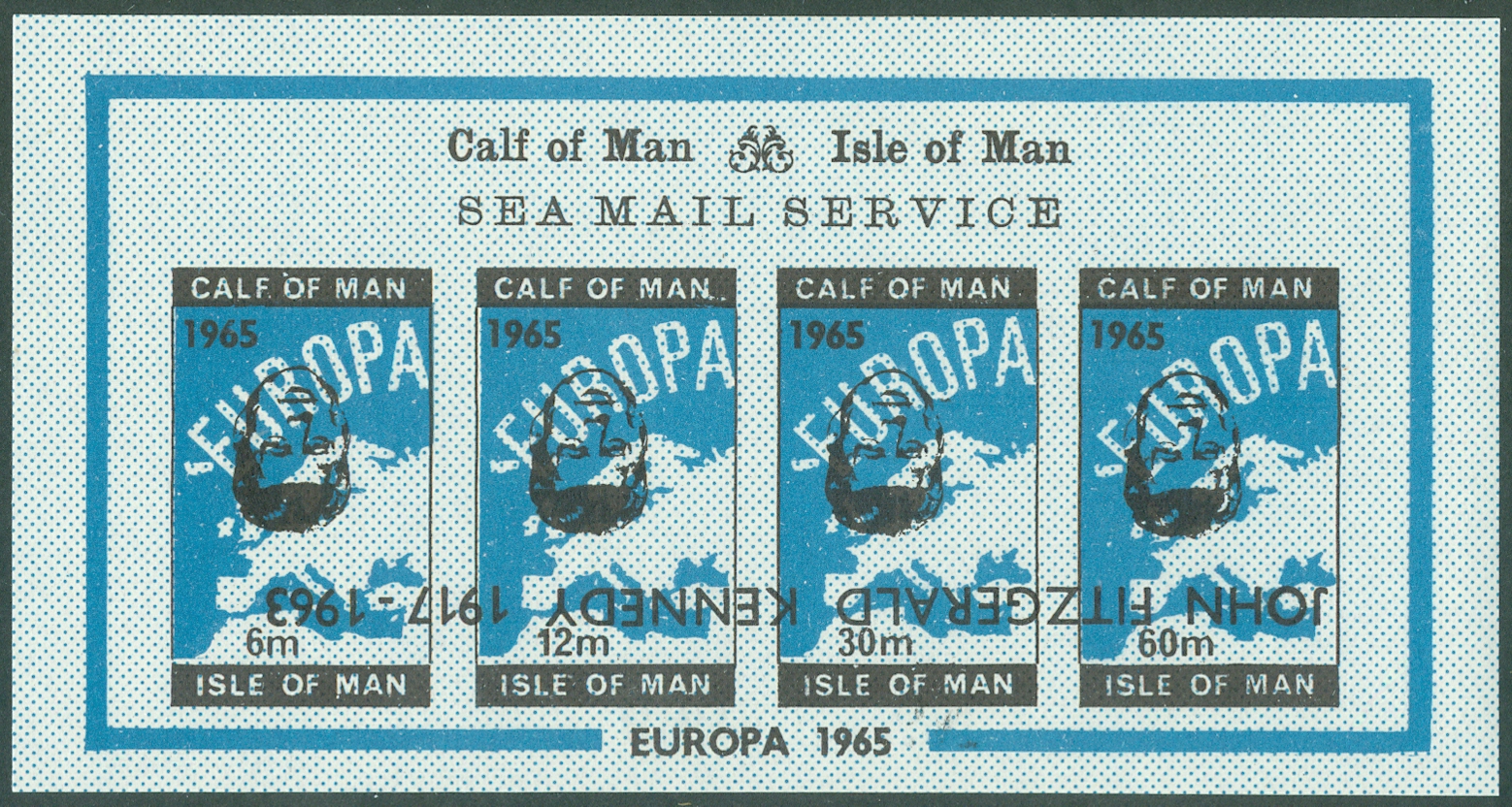 A1713. Kennedy issue of 22.6.66: miniature sheet with the 'four heads' overprint inverted. £5.00
A1714. Kennedy issue of 26.7.66: miniature sheet with the 'large head' overprint inverted. £5.00
A1715. TT RACES DIAMOND JUBILEE 1967: set of five, CA84-88. £7.50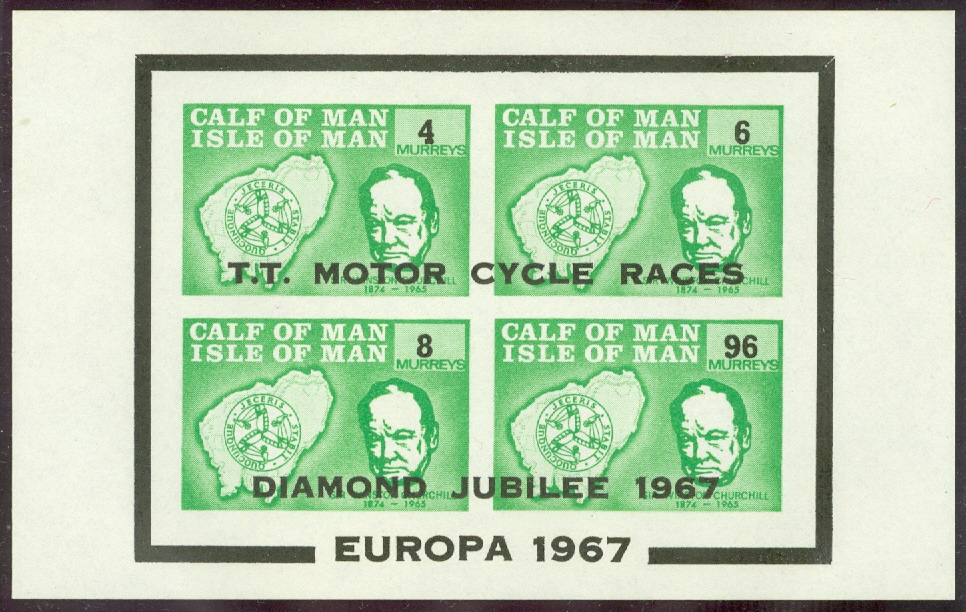 A1716. TT RACES DIAMOND JUBILEE 1967: 4m, 6m, 8, 96m miniature sheet MS89. £5.00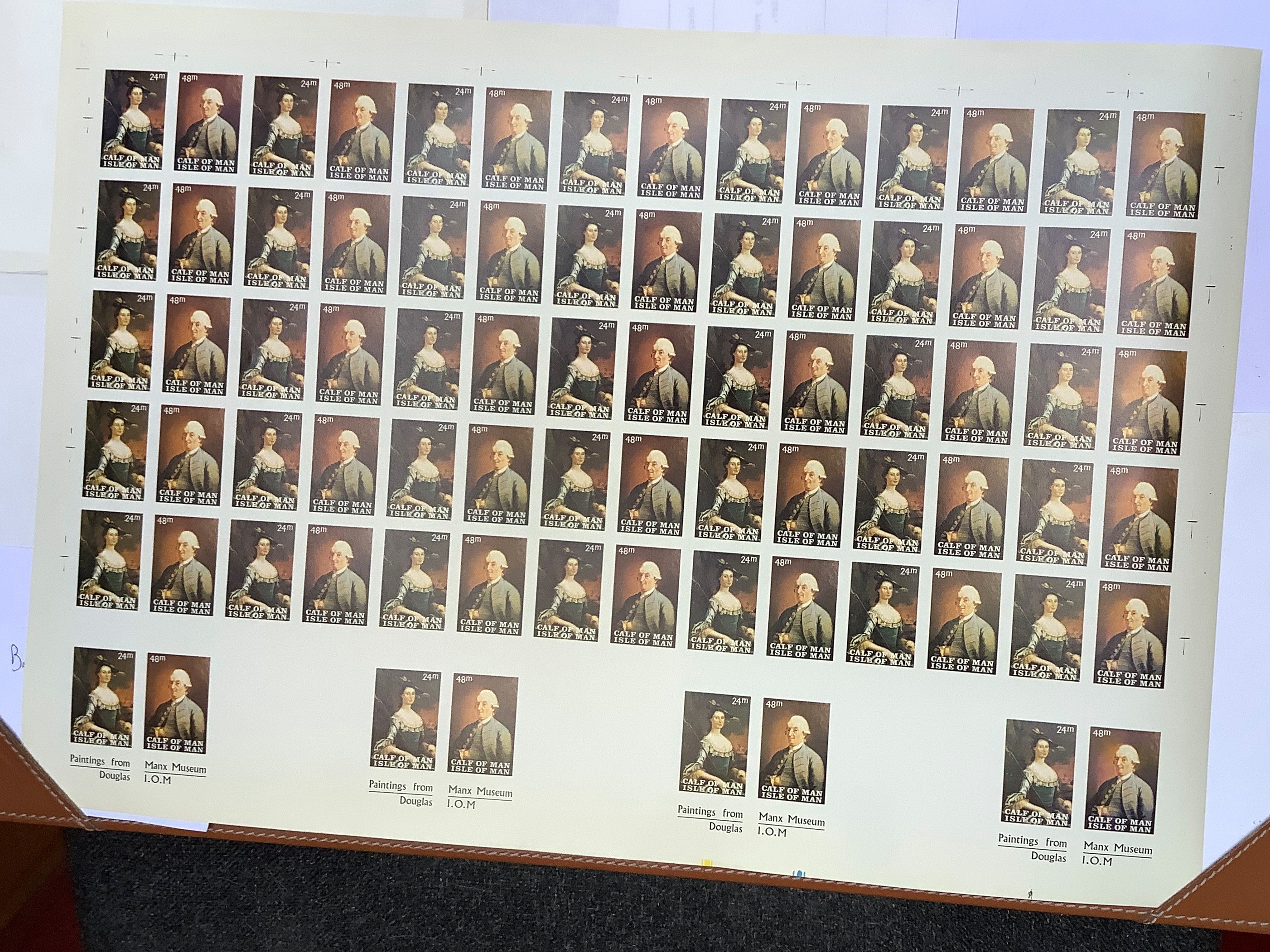 A1717. MANX MUSEUM PAINTINGS 24m & 48m complete imperf printer's sheet as shown, CA90-91. Rare item. £10.00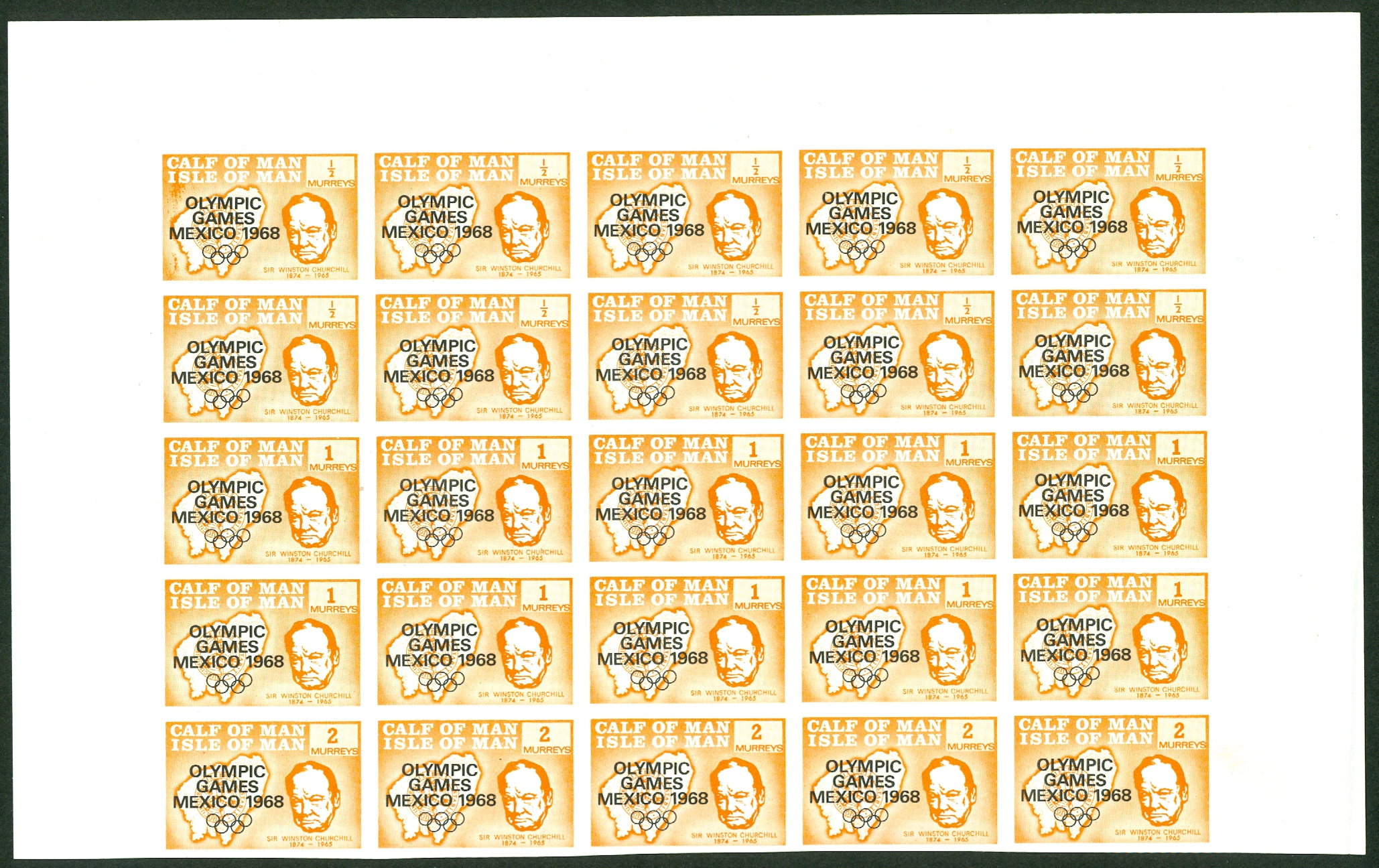 A1718. MEXICO OLYMPICS 1968 part sheet with 10 x 1/2m, 1m and 5 x 2m values CA108-110 orange. £4.00
A1719. MEXICO OLYMPICS 1968 part sheet with 10 x 3m, 4m and 5 x 6m values CA114-116 brown. £4.00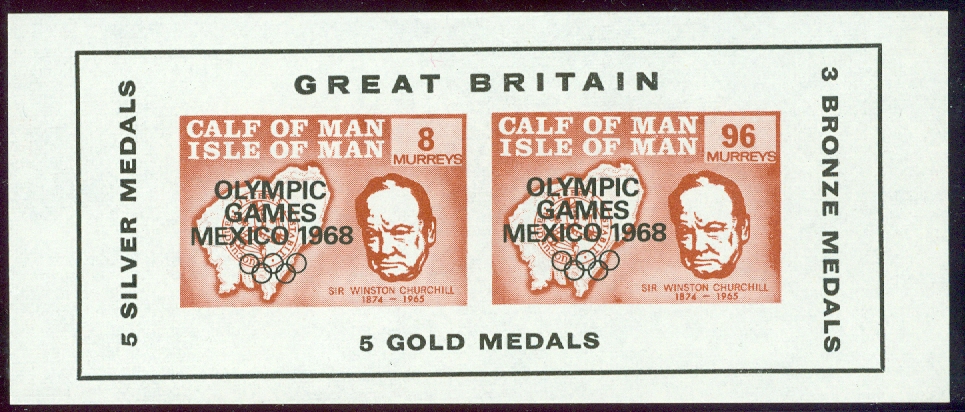 A1720. MEXICO OLYMPICS 1968 Medal Winners MS120 8m & 96m, brown. £2.50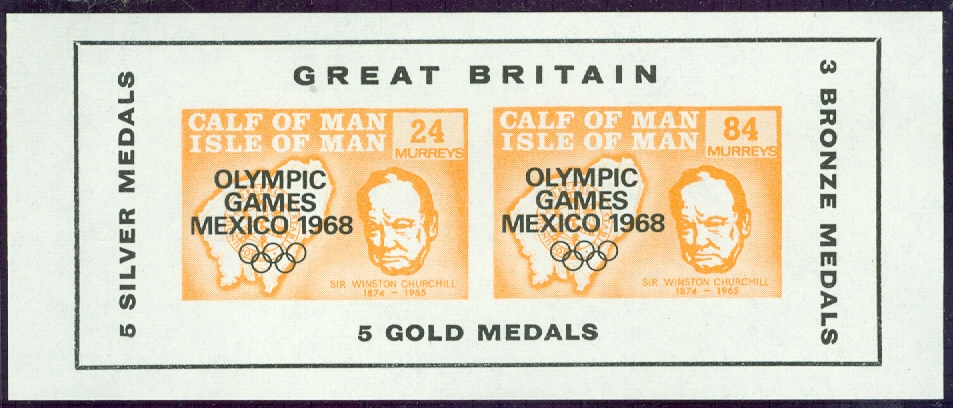 A1721. MEXICO OLYMPICS 1968 Medal Winners MS122 24m & 84m, orange. £2.50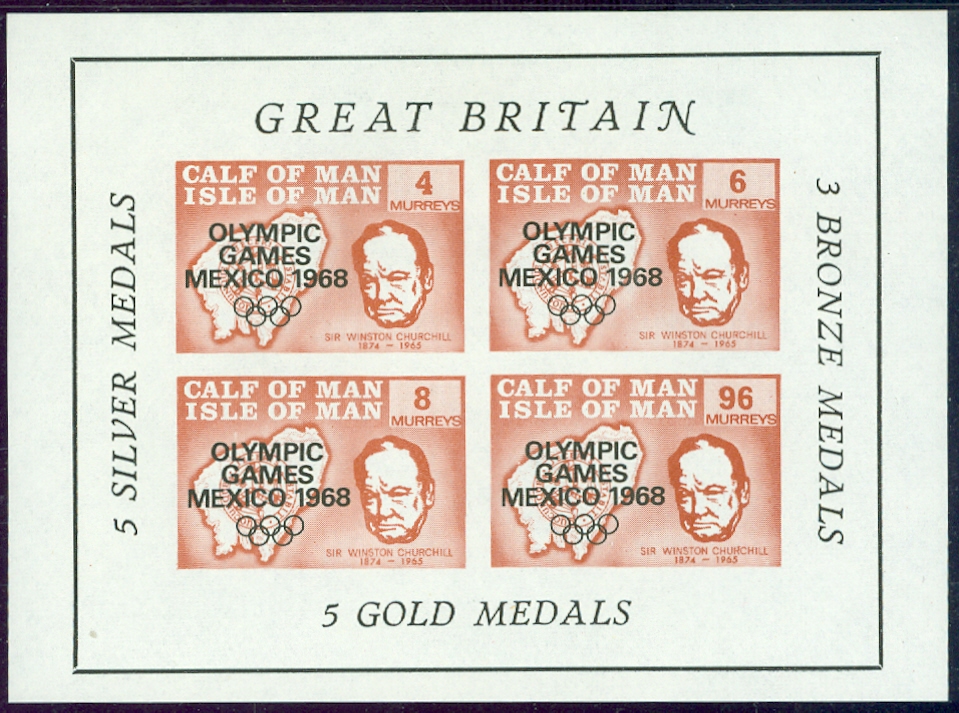 A1722. MEXICO OLYMPICS 1968 Medal Winners MS121B 4m, 6m, 8m & 96m, brown. £2.50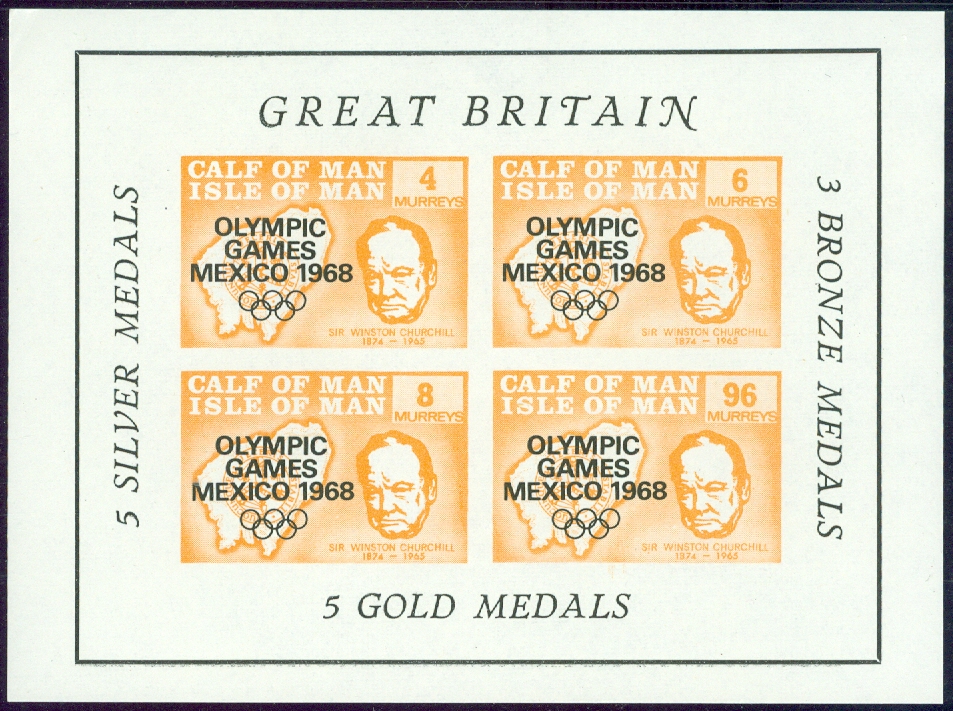 A1723. MEXICO OLYMPICS 1968 Medal Winners MS123B 4m, 6m, 8m, 96m, orange. £2.50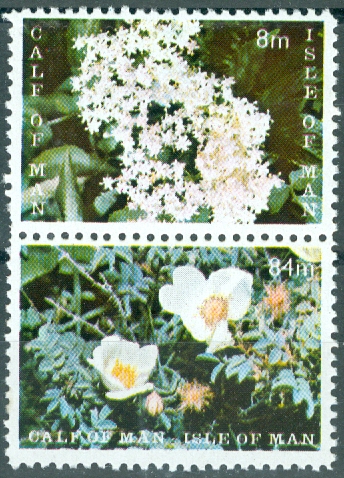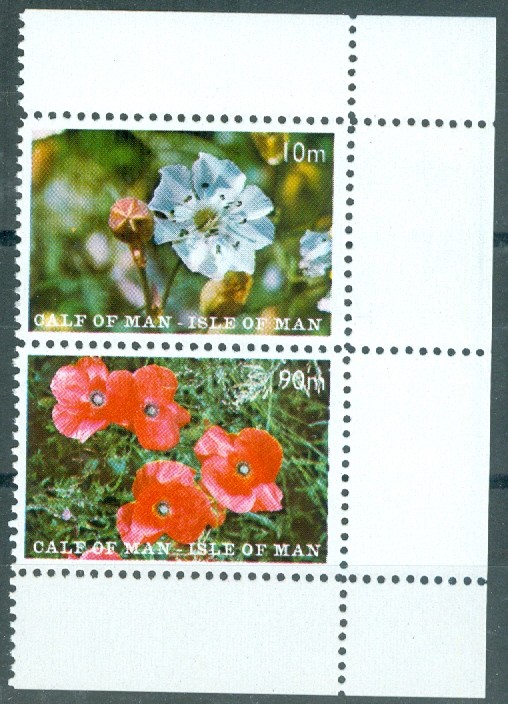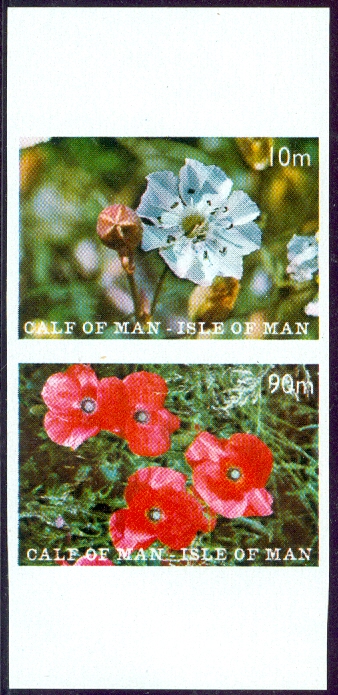 A1724. FLOWERS 8m & 84m, CA142-3. £3.00
A1725. FLOWERS 10m & 90m, CA145-6. £3.00
A1726. FLOWERS 10m & 90m, CA145-6, imperf. £4.00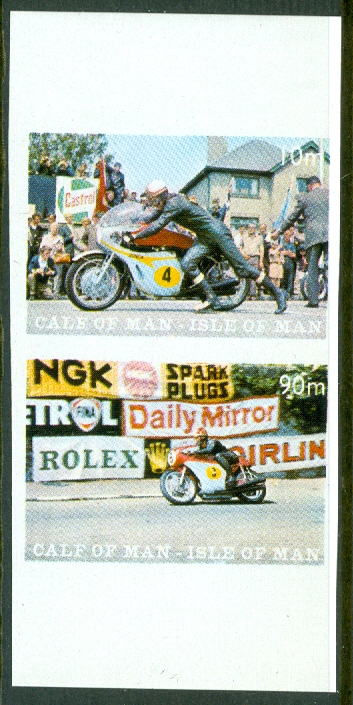 A1727. MGP RACES imperf pair 10m, 90m, CA151-2. £5.00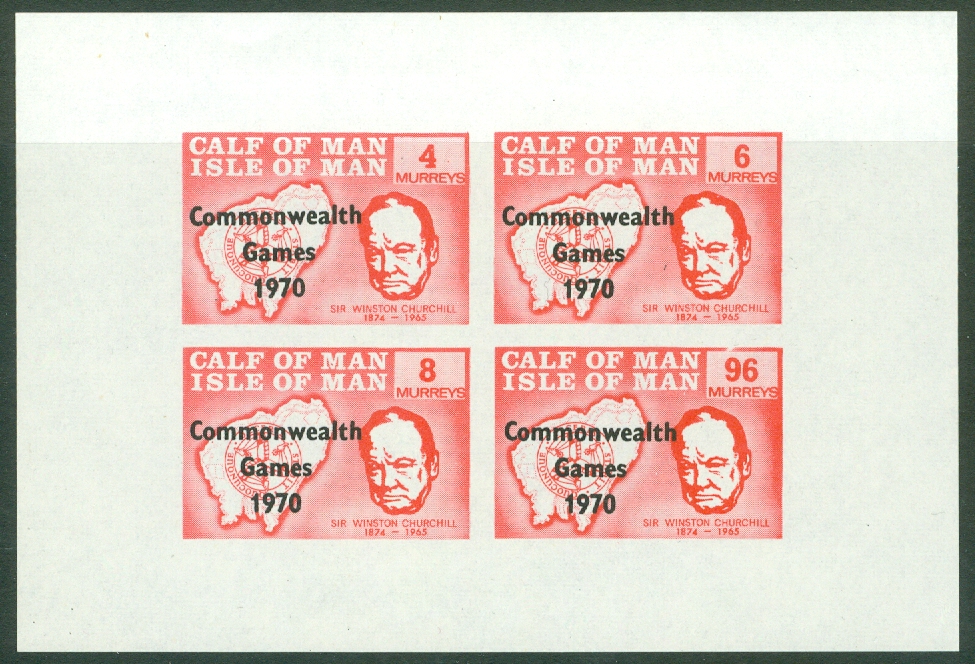 A1728. COMMONWEALTH GAMES 1970: miniature sheet. £4.00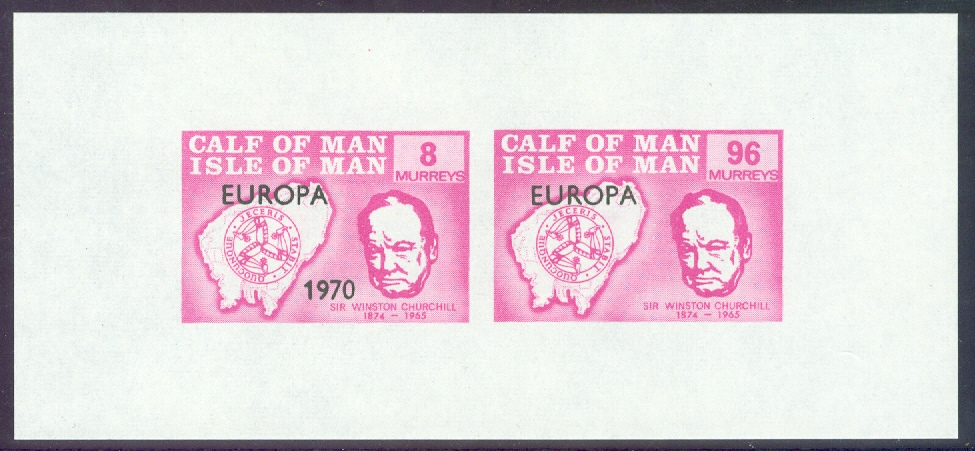 A1729. EUROPA 1970 mauve: DATE MISSING from 96m. MS180A. £5.00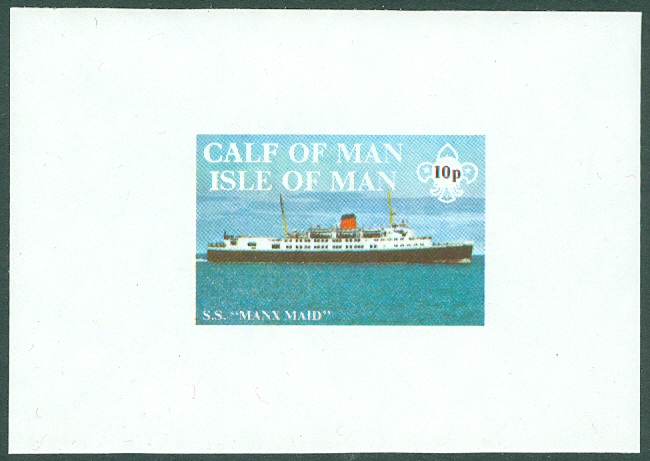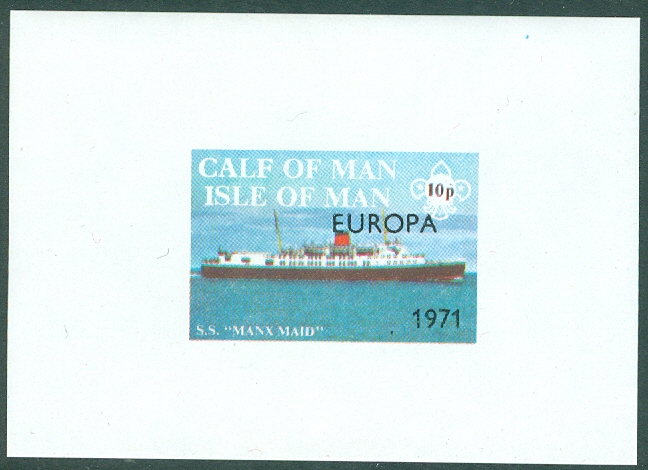 A1730. SHIPS 10p mini-sheet MS188. £3.00
A1731. EUROPA 1971/SHIPS 10p mini-sheet MS195. £3.00

A1732. SHIPS: set of six showing Steam Packet Co vessels, o/p EUROPA 1971, CA189-194. £4.00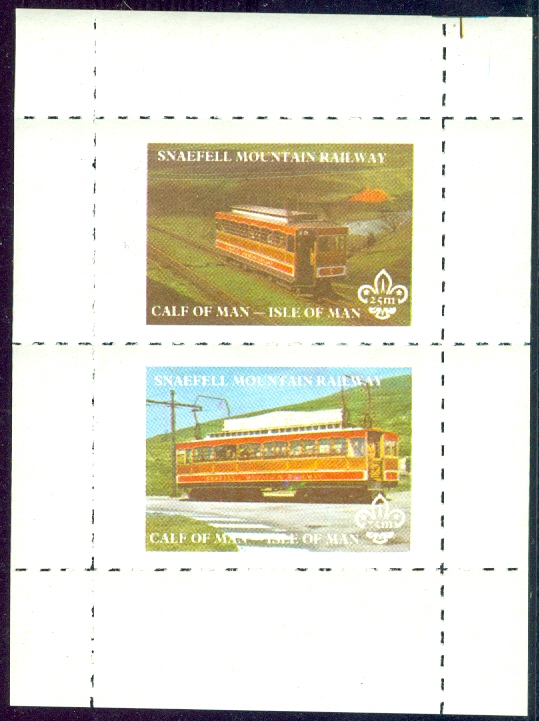 A1733. SNAEFELL MOUNTAIN RAILWAY set of two CA202-3. £3.00
A1734. SNAEFELL MOUNTAIN RAILWAY 25m & 75m mini-sheet MS204. £3.50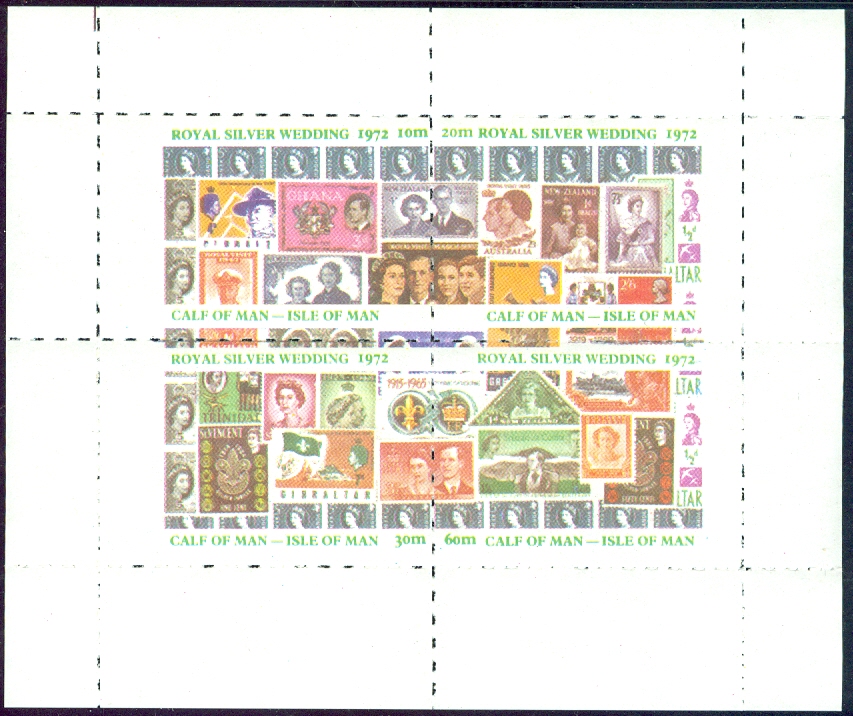 A1735. ROYAL WEDDING set of four CA208-211. £4.00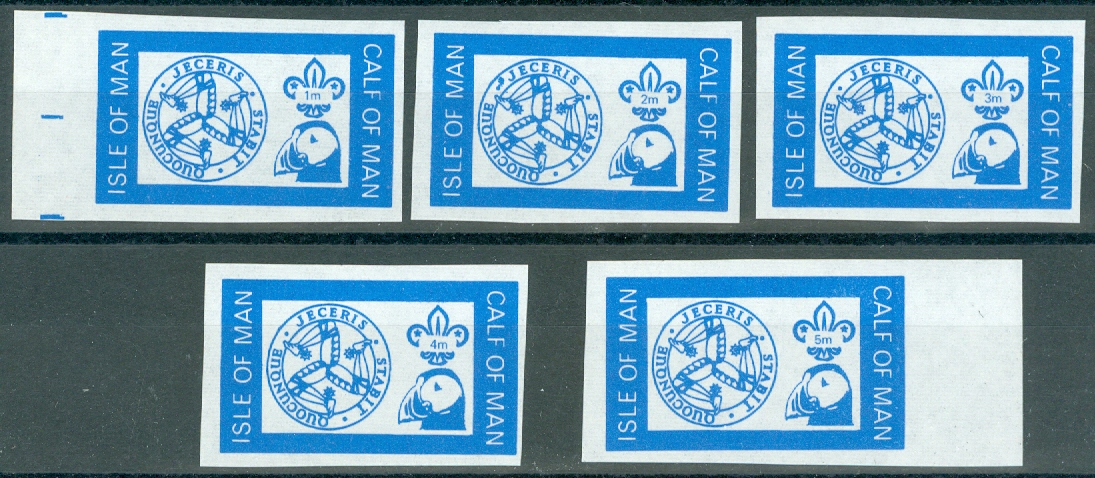 A1735X. SCOUTS DEFINITIVES 1m, 2m, 3m, 4m, 5m imperf. CA226-230. £3.50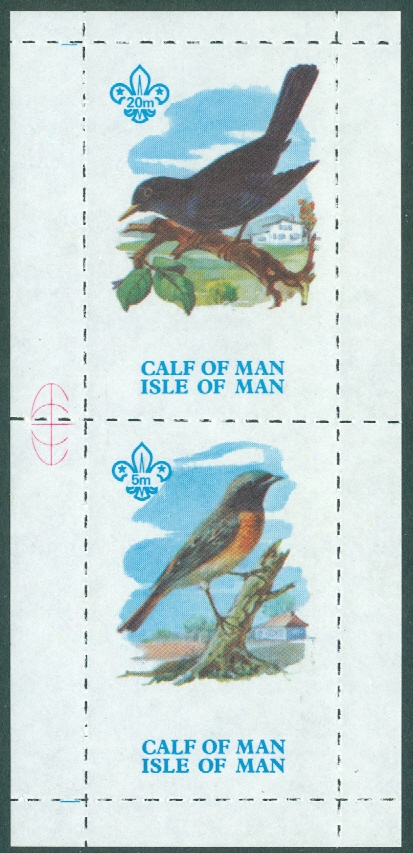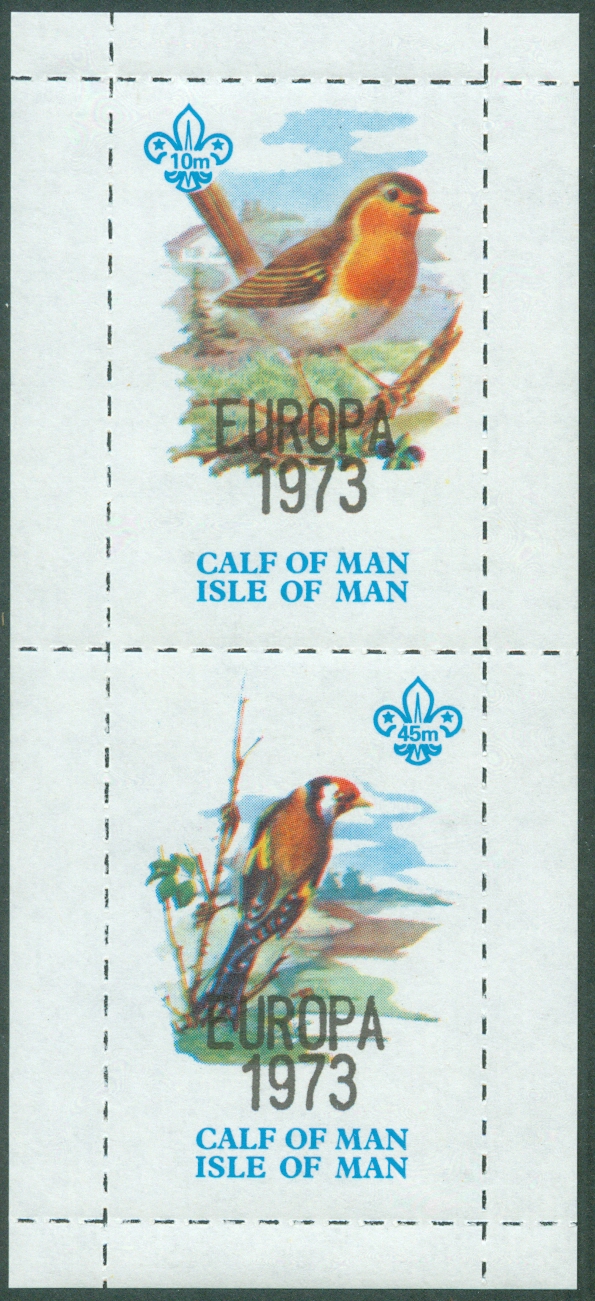 A1736. EUROPEAN BIRDS (without names) 20m & 5m pair MS252. £4.00
A1737. EUROPA 1973/BIRDS (without names) 12m & 50m pair MS273 imperf. £4.00
A1738. EUROPA 1973/BIRDS (without names) 10m & 45m pair MS283. £4.00
We have others 'without names' available - please enquire,
A1739. EUROPA 1973/BIRDS (with names) 20m & 5m pair MS312. £4.00
BRITISH POSTAL STRIKE 1971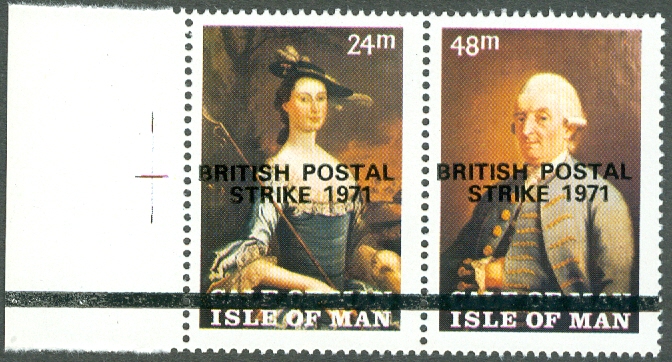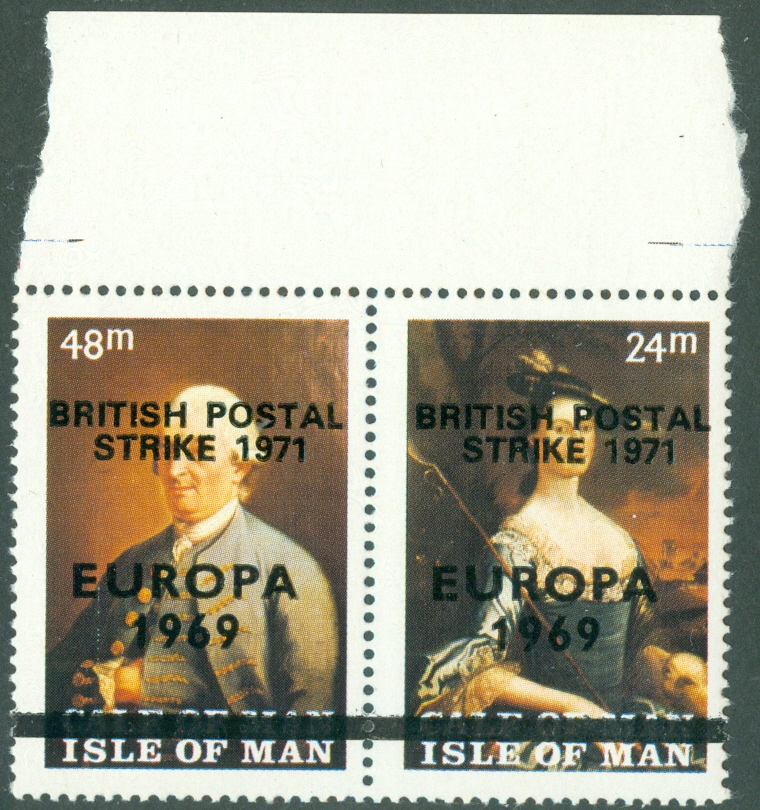 A1740. 'BRITISH POSTAL STRIKE 1971' o/p on 24m+48m Paintings pair. BPS 21-22 £4.00
A1741. 'BRITISH POSTAL STRIKE 1971' o/p on 24m+48m 'Europa 1969' Paintings pair. BPS 31-32. £4.00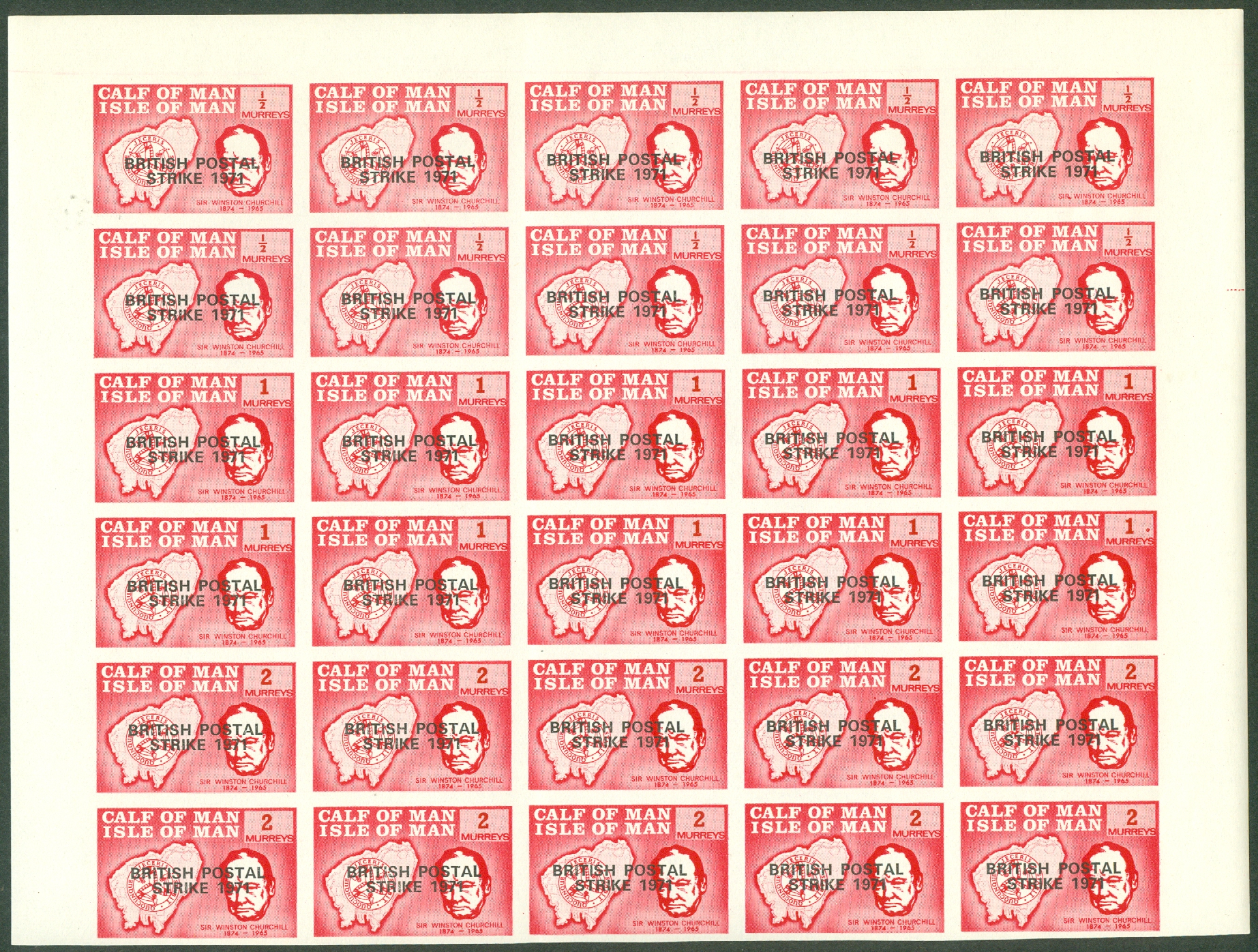 A1742. 'BRITISH POSTAL STRIKE 1971' o/p on half sheet of Churchill 'red' values, 10 x 1/2m, 1m & 2m values BPS 6-8. £4.00
Calf of Man Covers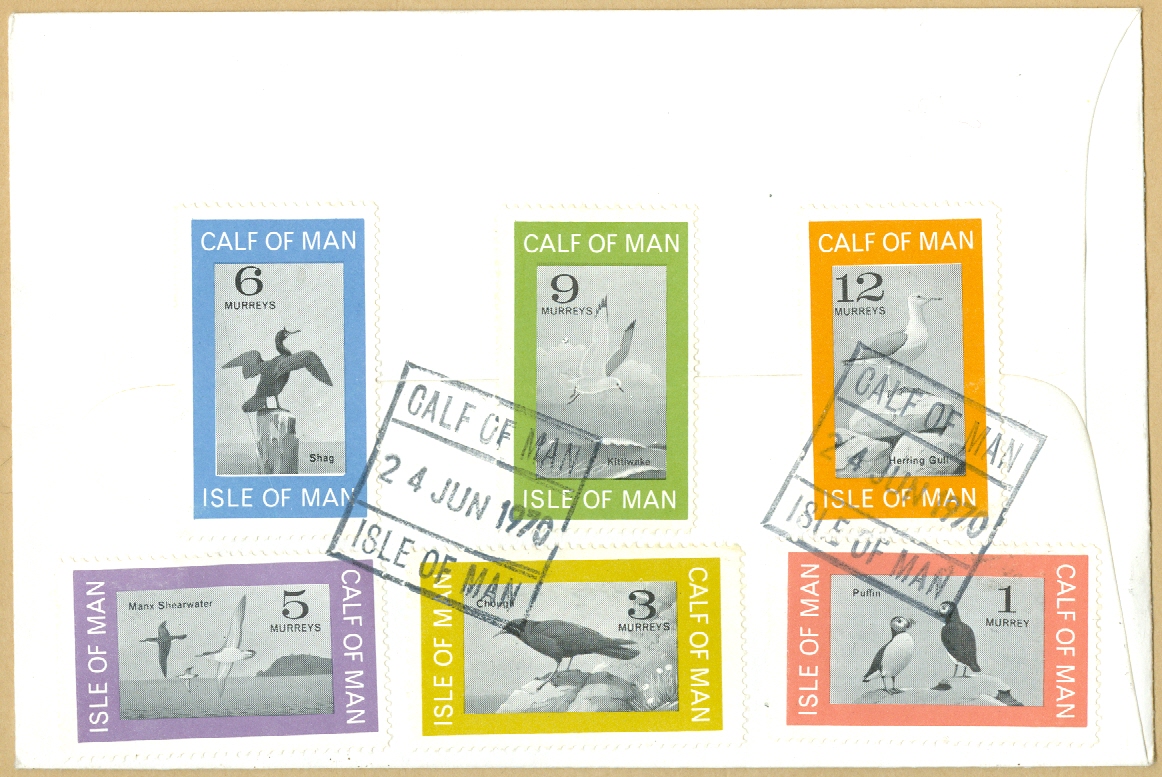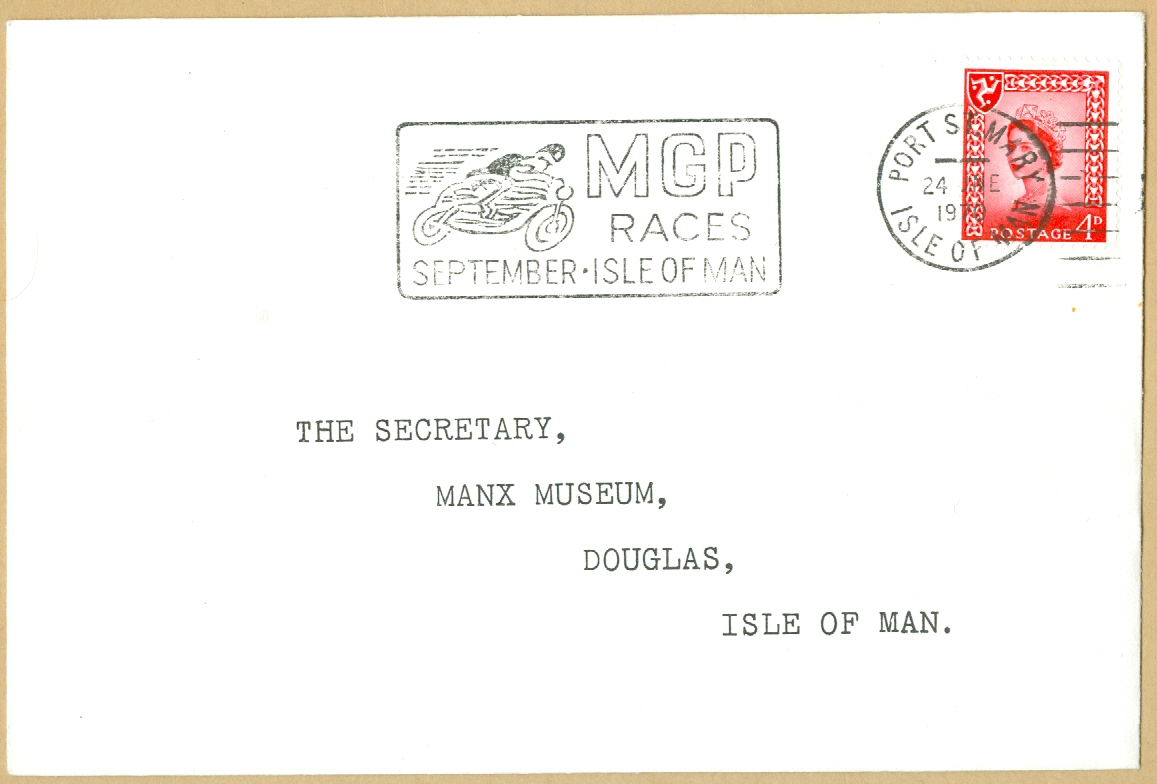 A1743. Birds First Definitives set of six on cover 24.6.70 postally used Port St Mary same date. £5.00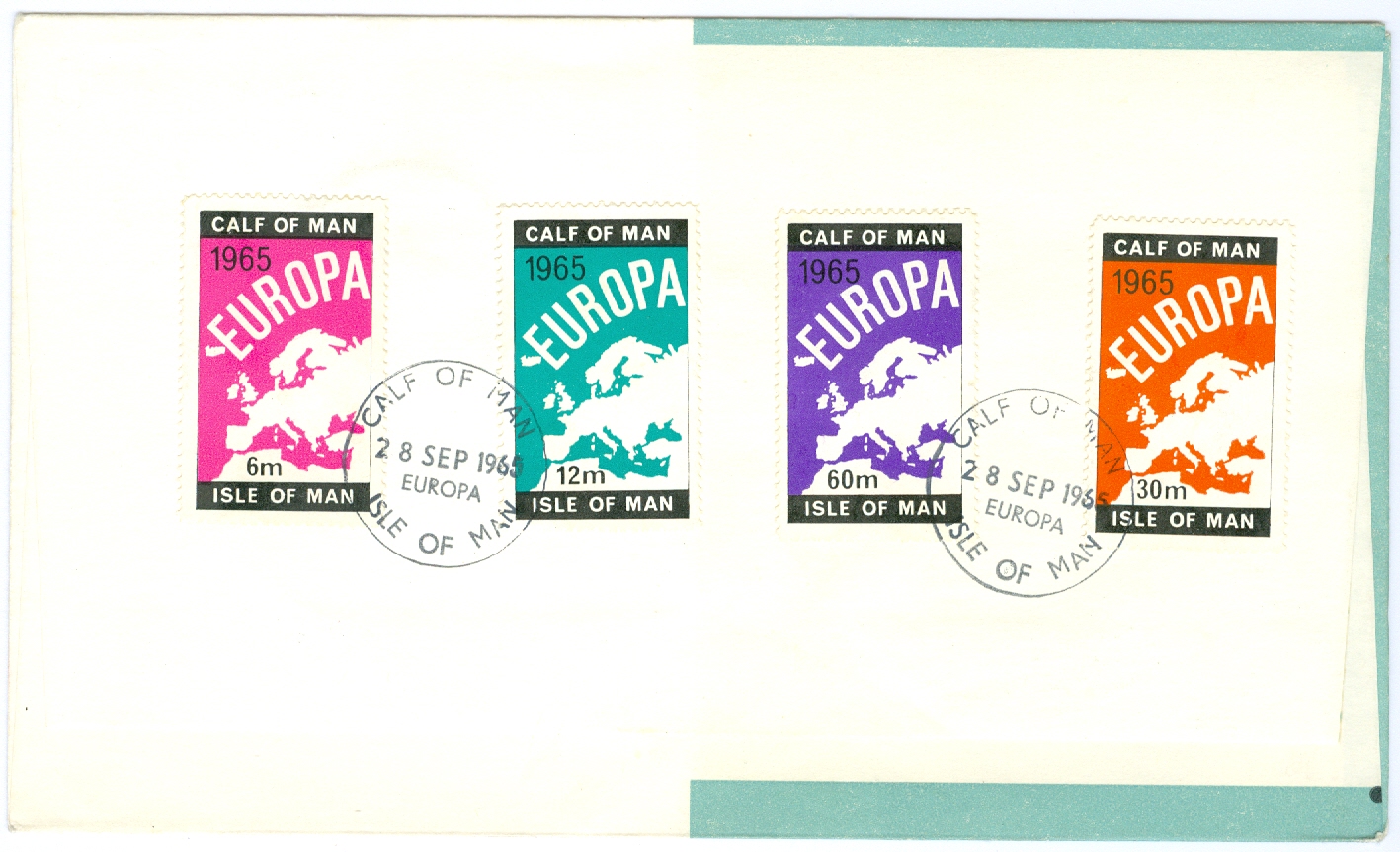 A1744. EUROPA 1965 set of four 28.9.65 on cover postally used Port St Mary same date. £5.00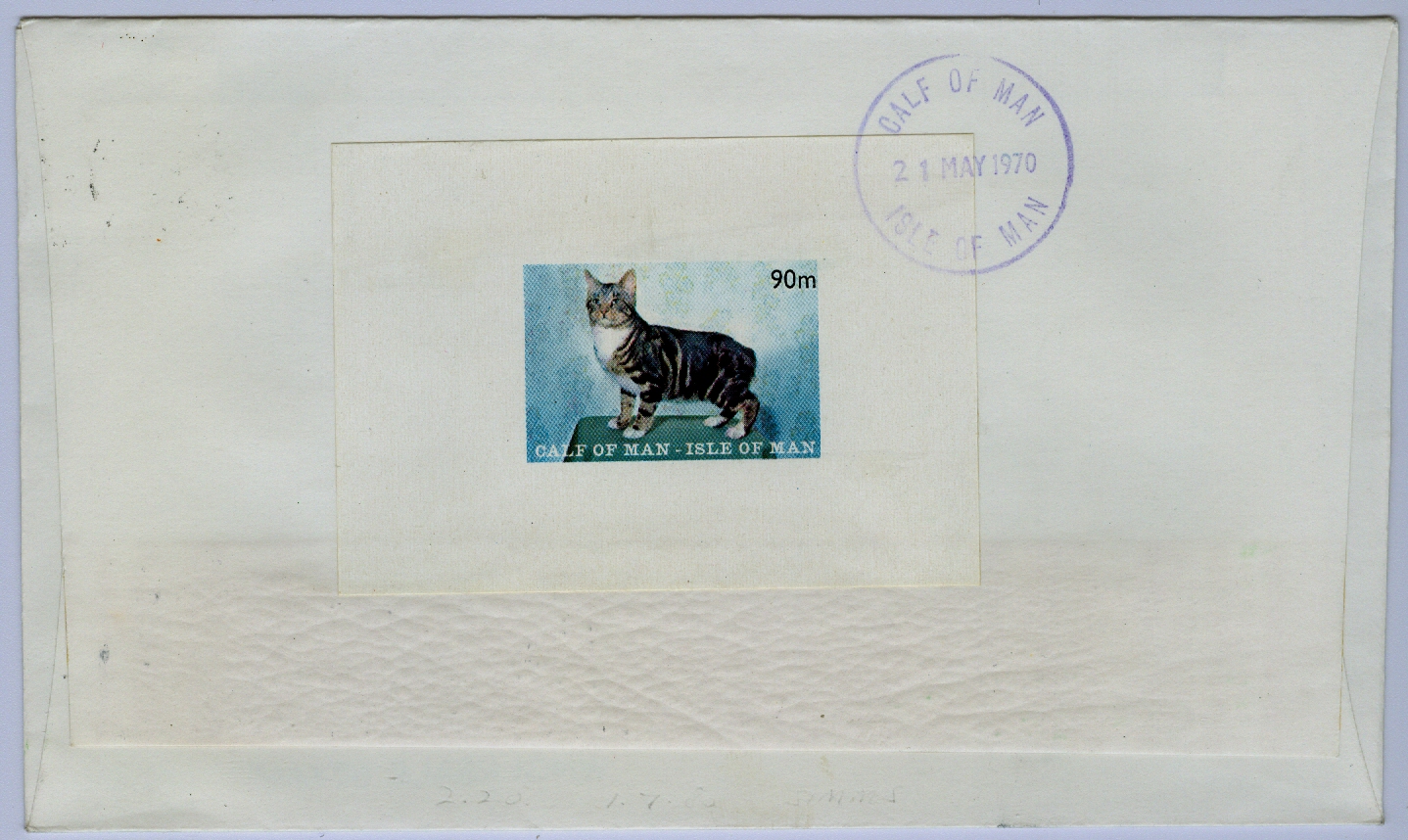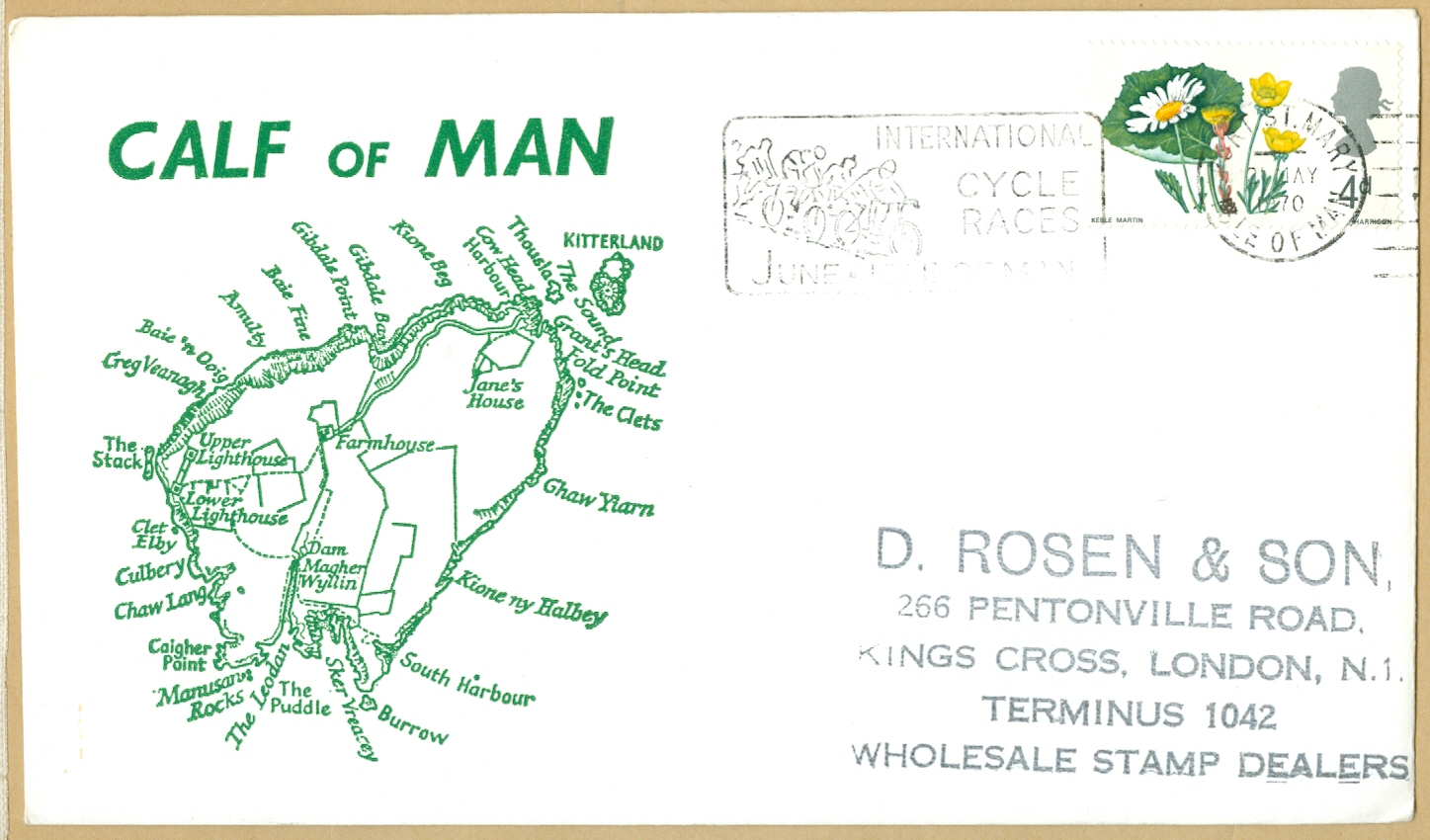 A1745. MANX CAT 90m mini-sheet on cover 21.5.70 postally used Port St Mary same date. £5.00
oooo Click here for the next Page (Part 18 Postage Stamps)
oooo Click here to return to the index of Weboffers